Senate lawmakers propose $80M funding cut for US Digital Service
The move to recoup funds comes amid concerns from lawmakers and certain federal IT leaders over transparency and use of funding.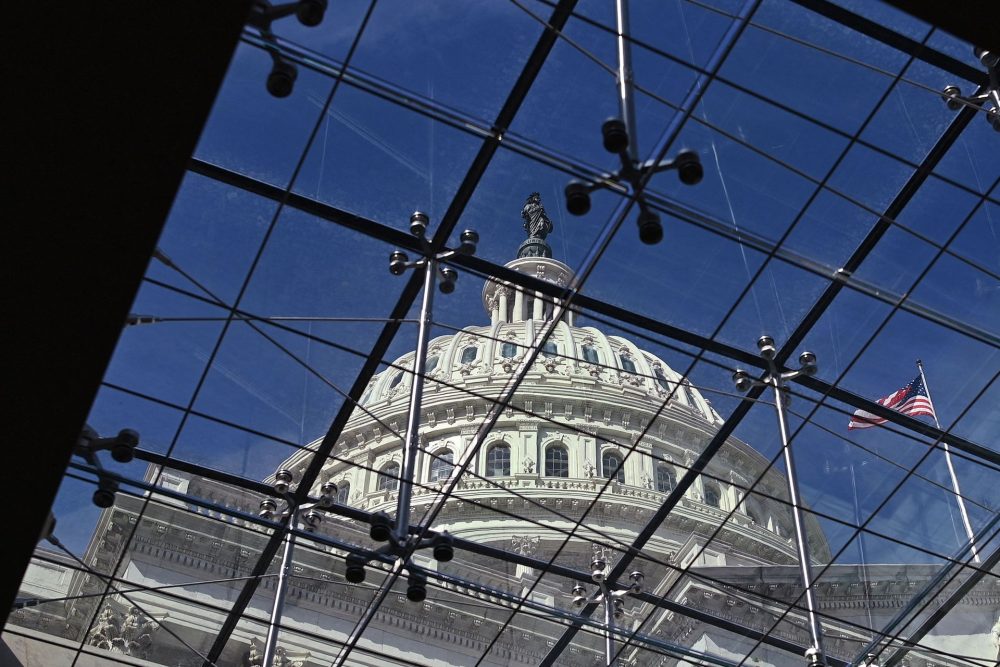 Lawmakers in Congress last week approved an appropriations bill for the 2024 fiscal year that would rescind $80 million in funding for the United States Digital Service, if it passes into law in its current form.
The Senate Committee on Appropriations on Thursday waved through language in the Financial Services and General Government Appropriations Act that would claw back the sum, which was awarded to USDS as part of a funding package included in the American Rescue Plan.
The move to recoup funds from the executive branch-housed technology unit comes amid concerns from senior leaders within the federal IT community over its transparency and use of funding.
Advocates for the White House digital services unit say it offers a mechanism for bringing senior Silicon Valley talent into government service for a defined period, and cite projects such as the COVID.gov website as an illustration of where it can be most successful. However, in recent months, government IT leaders and lawmakers have raised concerns about a lack of operational transparency from the unit.
Speaking with FedScoop, one currently serving government technology leader described USDS's strategic plan as opaque and said it was often difficult to obtain operational details from the unit. "What the hell are they working on? What are they doing that is pushing forward the enterprise and the administration's priorities?" they said, speaking with FedScoop on the condition of anonymity because they were not authorized to share their concerns.
In a statement to FedScoop, former Senate Homeland Security and Government Affairs Committee Senior Adviser Matt Cornelius said: "During my time in Congress, I was deeply critical of USDS's leadership and financial management, especially their steadfast refusal to provide simple accounting data on how they were using the $200m they received under the ARP."
"I'm glad that the Senate Appropriations Committee followed my public recommendation to rescind USDS's ARP funds and believe the decision is a clear, powerful step towards enforcing greater transparency and fiscal responsibility in the office. If USDS is going to survive long term, they need to jettison their flippant disregard for Congress and be more forthcoming about their financial management practices and performance goals," Cornelius added.
USDS, which was launched in 2014 by the White House provides consultation services to federal agencies on IT and technology issues and works to improve and simplify digital services and improve federal websites in particular.
During the past couple of years, the unit has sought to hire engineers, designers, product managers, acquisition strategists, and policy experts to expand its work. It has grown to a team of over 200 people and a network of over 500 alumni as of 2021 while becoming a farm system for federal chief information officers and chief technology officers.
That work includes supporting the Centers for Disease Control and Prevention during the COVID-19 pandemic, streamlining financial relief, improving the immigration and refugee processes, aiding students with their loans, and reforming procurement and federal hiring.
In particular, USDS played a key role in the COVID-19 rapid test website that launched in early 2022 in conjunction with the U.S. Postal Service to make 500 million rapid tests available on the heels of the Omicron COVID-19 variant's rapid spread.
"Placing USDS back into the regular appropriations process will ensure that they are more transparent with Congress about the purpose of the office and the amount of funding they need to support their mission, and will allow Congress to set up necessary guardrails to ensure USDS effectively utilizes any future resources Congress allows them to receive," said Cornelius.
In a statement, Rohan Bhobe, CEO of D.C.-based civic tech company Nava Public Benefit Corp., said: "Government agencies have made a lot of progress towards implementing the Biden Administration's Customer Experience Executive Order, but there's a lot of work that still needs to be done. Government services that are more simple, effective, and accessible to all can also save taxpayer dollars and help government agencies become more resilient.
Bhobe added: "The technology expertise agencies like USDS and 18F have provided, in partnership with their civil service partners, has empowered many federal agencies to effectively deliver better digital experiences to millions of people. We hope Congress will continue to prioritize investing in technology infrastructure that helps millions of their constituents conduct business with their government every day."
USDS did not respond to requests for comment.
Editor's note, 7/17/23: This story was updated to include comment from Nava Public Benefit Corp.