The AFRL Space Vehicles Directorate loves a good startup accelerator
The government wants to be "right in there" during early customer discovery.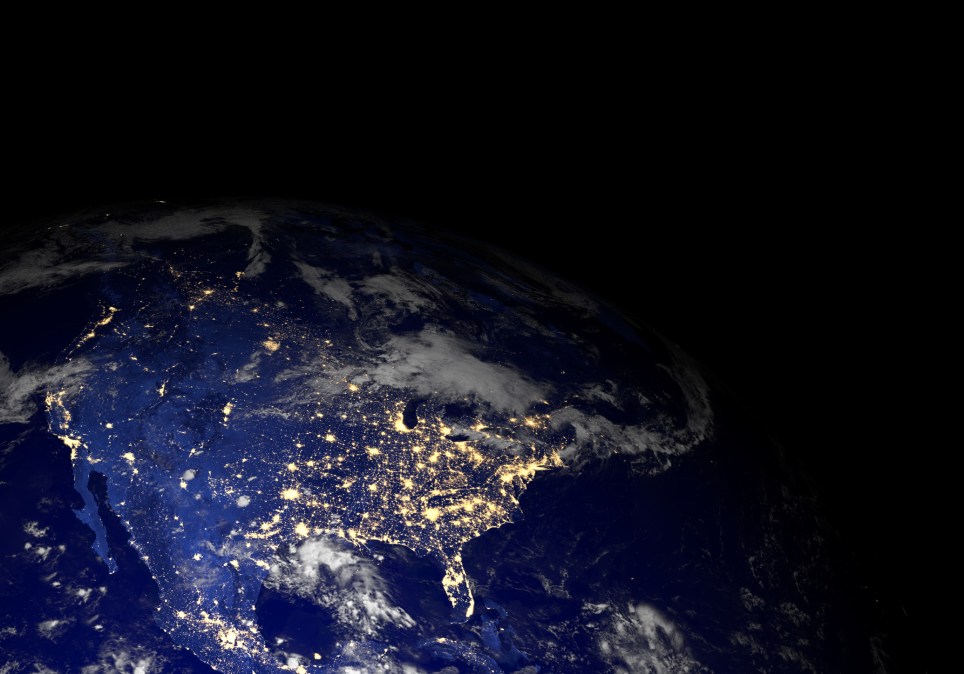 Many federal IT officials talk about how great it would be if the federal government could, somehow, someway, have more interaction with innovative startups. Some do more than just talk.
Gabe Mounce is among the some. He's the economic development lead at the tech engagement office of the Air Force Research Lab's (AFRL) Kirtland base headquarters, where the space vehicles directorate is based. As part of this job, he's been overseeing an effort to "figure out how to better connect with the startup community" — specifically startups in the space technology community.
The mechanism Mounce is utilizing? The always-popular startup accelerator.
Essentially it works like this: AFRL partners with an accelerator program to run a three-month boot camp in tandem. During the boot camp, the admitted space tech companies learn all the typical things that grace an accelerator syllabus — lean startup methodology and design thinking and customer discovery and product-market fit and more. But they also get to meet airmen and hear about the Air Force's space tech needs.
Sound a little familiar? It should — AFRL isn't the only entity within the Air Force building relationships with startups through accelerator programs. Earlier this year the Force teamed up with Powered by TechStars to run a three-month-long accelerator program in Boston focused on counter-drone technologies, and it just announced that the program has been expanded for its second year.
Mounce told FedScoop that his team collaborates closely with the AFWERX team that initiated the Boston accelerator.
The accelerator stage may seem very early for the Air Force to be getting involved with startups, many of which don't even have a product to sell yet, but Mounce said this is exactly the point. The early stage is perfect, Mounce told FedScoop, because "many are going through the accelerator in the first place to find out does that product have a market fit" and are thus open to "tweaking" their product or service based on potential customer feedback? "We as the government, we want to be right in there," he said.
"That early stage interaction is really key," he added.
The AFRL initiative has run in-person programs in Colorado Springs, Colo., Los Angeles, Calif. and Albuquerque, N.M. — places where, Mounce said, there's a critical mass of Air Force users to lend their "problem sets" for consideration.
The model is working, too — one company to participate in a program, for example, had its sights set on using satellites to develop geospatial intelligence products for the oil and gas industry. Recognizing that this could be useful for defense needs as well, an Air Force agency used its Other Transaction Authority (OTA) to make an investment of around $50,000 in the company to spur prototyping. With the prototype built, Mounce said, the company was later able to attract around $5 million in venture capital funding.
At its best, in situations like the one just described, the program allows the Air Force to put just a little in and receive a lot out.
But Mounce and team aren't wedded to any one particular method to achieve this goal. So while the three-month accelerator is one good mechanism, they've also experimented with shorter timeframes. The office is currently running the Hyperspace Challenge, for example — a virtual "hyper accelerator" at the end of which companies will come together for four days to meet Air Force users and pitch for prizes.
"We're sort of using the startup methodology ourselves," Mounce said.
Moving forward, Mounce would like to run additional accelerator cohorts across a variety of "mission sets" related to space technology like navigation, geospatial analytics, artificial intelligence and more.