Air Force tech accelerator introduces 2019 cohort
Ten new companies will spend the next three months building counter-drone technologies and learning about the Air Force's need for this kind of tech.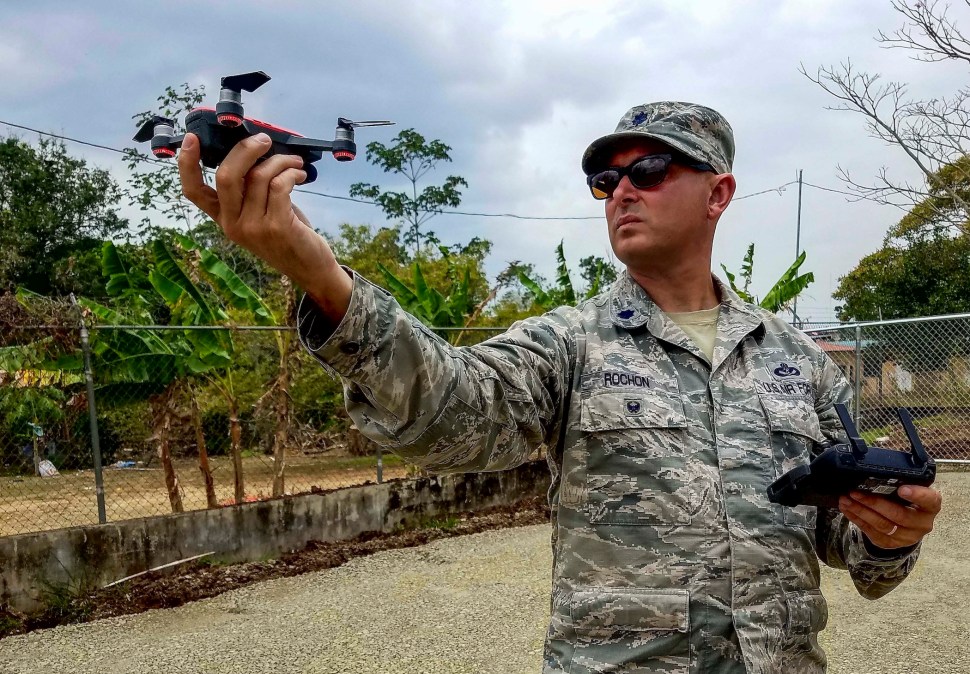 The 2019 edition of the Air Force's tech accelerator officially kicked off this week in Boston.
Program organizers introduced the new group of participating companies in a blog post Tuesday. The 10 companies will spend the next three months focused on developing dual-use "counter-drone" technologies. As with last year's companies, "counter-drone" is defined very broadly — companies included this year build everything from actual drones to drone incident reporting apps to emotion recognition AI and beyond.
The Air Force doesn't directly invest in accelerator companies, but many separately win Small Business Innovation Research grant funding from the Air Force or elsewhere. In fact, per the blog post introducing the companies, "nearly half of the 2019 class of companies already have open SBIR contracts, awarded before the start of the program."
This is good news for the companies not just because of the immediate influx of cash, but because a tweak in the Air Force's SBIR rules this year means that companies that receive SBIR funding and then go on to raise a traditional venture capital round can get that funding matched by up to $1.5 million.
The program, which is run with the help of private-sector accelerator Techstars, has some new partnerships this time around, with the Air Education and Training Command (AETC) and national security tech accelerator MD5. It also has a brand new corporate sponsor in BAE Systems.
Demo day for the 2019 cohort is scheduled for May 16.
As FedScoop reported in November 2017, the accelerator initially grew out of a school project Capt. Steven D. Lauver and his classmates undertook at Squadron Officer School in 2016. To Lauver, the fact that his idea got this far is rare, and a testament to a new way of thinking within the federal government.
"We're at a place now where the government is thinking differently," he told FedScoop. "There's willingness all across the force to better engage with entrepreneurial communities, with nontraditional contractors and to do things differently."
The accelerator's staff says that round one of the program was a success for the companies that partook — all 10 have since won "U.S. Department of Defense contracts, commercial proof-of-concept projects, or private investment," a blog post states.