DHS launches phase 2 of airport facial recognition demonstration
TSA and CBP are testing facial recognition on passengers set to depart on "specified international flights."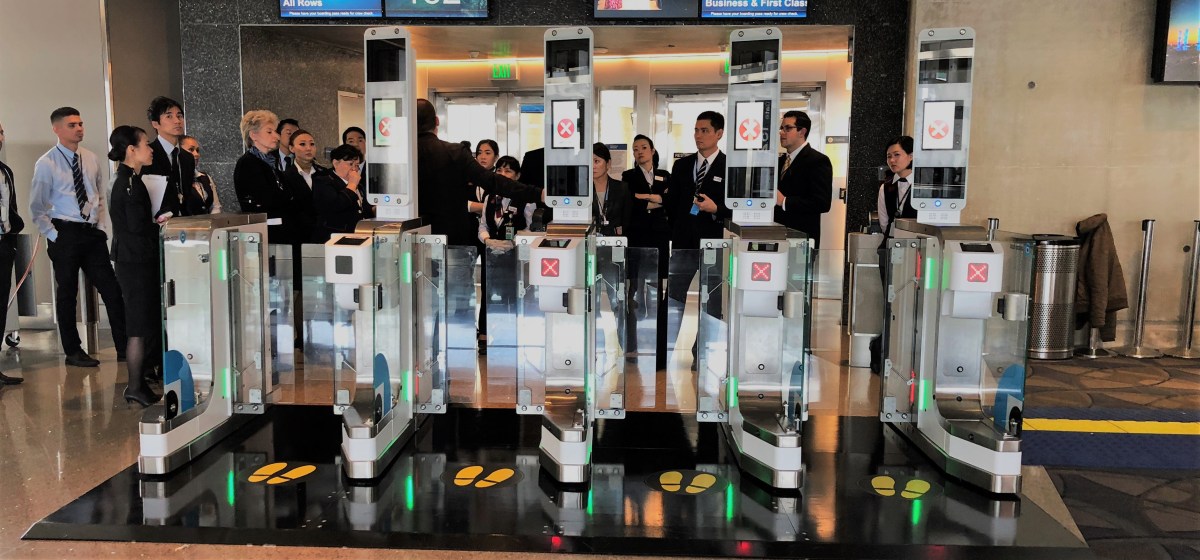 The Department of Homeland Security is entering a new phase of a project that uses facial recognition technology to verify the identities of international travelers.
The Traveler Verification Service (TVS) is a partnership between Customs and Border Patrol (CBP) and the Transportation Security Administration (TSA). The project kicked off in October 2017 at "select airports" — now it's entering phase two. During this next phase, CBP and TSA will collect galleries of previously acquired images of passengers set to leave the U.S. on "specified international flights," and match this against a picture of each passenger taken there at the TSA checkpoint. Theoretically, this saves time.
Passenger participation in the program is voluntary — passengers can request to have their documents examined the regular way instead.
In a recently released privacy impact assessment document, DHS outlines how it is mitigating the various privacy and security risks associated with this facial recognition technology. The agency says it'll get rid of all personally identifiable information (PII) expeditiously. Pictures of passengers will be deleted from the TSA tablet used for this matching process within two minutes. But the images will be around for a bit longer in other places — 12 hours in the TVS cloud matching service and, for non-U.S. citizens, up to 14 days in the Automated Targeting System Unified Passenger Module, the system that creates the "biometric templates" of the passenger pictures.
But some aren't sure the benefits to facial recognition in airports outweigh the privacy risks. A December 2017 a report from Georgetown Law School's Center on Privacy & Technology heavily criticized this particular biometric screening program.
"The privacy concerns implicated by biometric exit are at least as troubling as the system's legal and technical problems," the report's authors wrote. "As currently envisioned, the program represents a serious escalation of biometric scanning of Americans, and there are no codified rules that constrain it."
Facial recognition has been controversial elsewhere, too, with many disagreements about the proper role of government regulation of this emerging technology. In July Microsoft went so far as to publicly express its support for "proactive" congressional oversight of biometric tech.