New Army challenge seeks machine learning algorithms for better radio frequency analysis
Soldiers need better tools for understanding the "vast amount of information" presented on the battlefield, the Army says.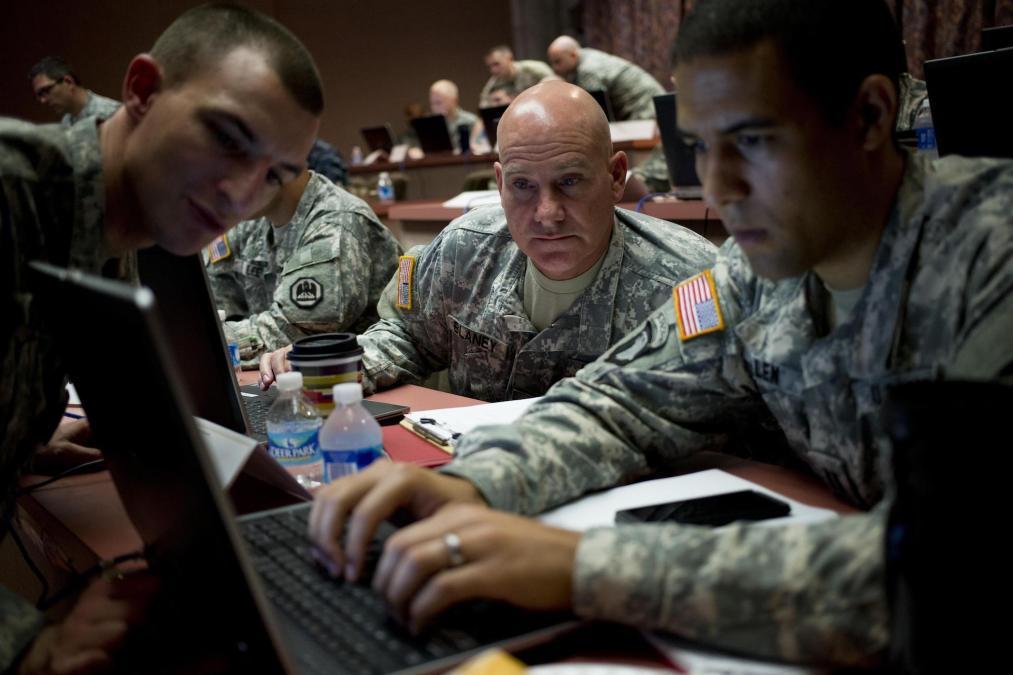 The Army Rapid Capabilities Office (RCO) is gearing up to launch a challenge seeking artificial intelligence and machine learning algorithms for better radio frequency analysis.
Specifically, the Army wants algorithms for "blind signal identification and classification" — identification of signals without any prior knowledge of the signals present in a radio frequency channel.
"Army soldiers are responsible for understanding a vast amount of information presented to them," a FedBizOpps announcement of the challenge reads. "Compounding the issue is the source and location information of, potentially, an infinite number of electronic signals through various sensing means, coordinating defensive and offensive operations to defend against electronic attack, and blunt the electronic means of the threat."
Artificial intelligence, RCO hopes, can help.
"The RCO hopes the technology from the challenge will lead to advancements in how Electronic Warfare Officers identify and react to these signals on the battlefield," the Challenge.gov page reads.
The competition will officially launch April 30, after which interested teams will be able to register via a Mitre Partnership Network page to receive access to the algorithm training data. Participants must submit a technical paper and "essential source code elements" of their approach — each will be scored according to a"Multi-Class Logarithmic Loss Metric."
There's a grand prize of $100,000 up for grabs for the top solution, and smaller prizes for runners up as well.
Artificial intelligence and machine learning are sought-after tech capabilities and not just in the Army — earlier this month the Pentagon announced its intention to launch an office dedicated to AI prototypes.