Army's new cyber units come with serious workforce challenges, GAO finds
The Army is facing a range of staffing, equipment and training issues as it shifts to face the future of warfare.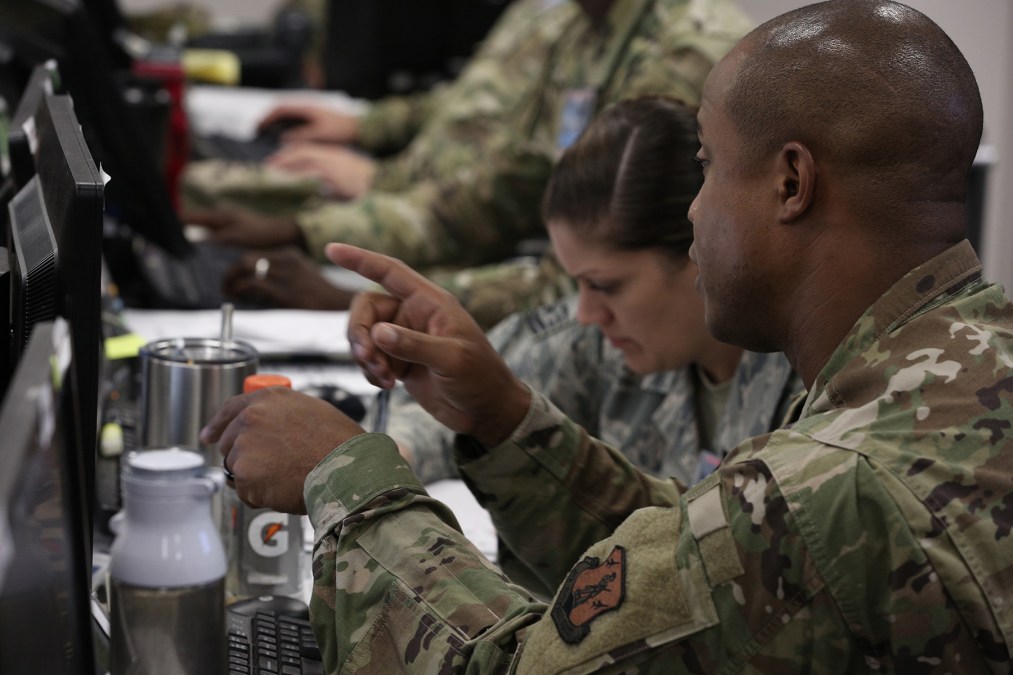 The Army's accelerated attempts to build up capabilities in cyberwarfare and other technologies are causing challenges for staffing, equipping and training, a new Government Accountability Office report says.
The study of cyber and electronic warfare units found large workforce gaps, including one cyber battalion that was more than 80% vacant as of March. The Army did not assess the readiness challenges of activating the new units and proceeded at an accelerated pace to keep up with threats, the report found, causing related issues with training and equipping of the few soldiers it retained.
The Army's largest retention problem in its cyber ranks was at the senior enlisted level, the GAO found. The service told the GAO it is working to fix those shortcomings with retention bonuses and increased pay.
The report was mandated in the fiscal 2018 National Defense Authorization Act in order to assess how the military's largest service will try to retain its advantages over competitors like Russia and China. The Army also recently stood up Army Futures Command, a reshaping of the force's development of weapons and tools for the future of conflict.
Without the right plans in place, GAO said, the Army won't be prepared for the future. One cyberwarfare unit activated in October 2018 with only 63 of the 199 authorized positions filled, or 32%, as the report states. Another unit was active as of March 2019 with only 30 soldiers out of the 171 positions.
The report notes that "cyber personnel are in high demand" — a problem not just for the military but for virtually any other enterprise that needs qualified IT workers.
For those who the Army has retained, training is still being formulated and specialized equipment still is not available to them, the GAO said.
Equipment is even more lacking during training, the report said, because the Army is prioritizing putting the tools it does have in the hands of its operators, not cyber students.
"Officials with the Army Cyber School stated that it could end up growing and producing a workforce that outpaces its ability to procure equipment," the report stated.
The report recommended the Army "comprehensively assess" the risk for accelerated activation of units, which the Army concurred with.