DOD unveils digital modernization strategy with familiar themes for upgrading IT
Another DOD strategy reiterates similar points the Pentagon has been echoing for years: the department needs to be digital, and in a big way.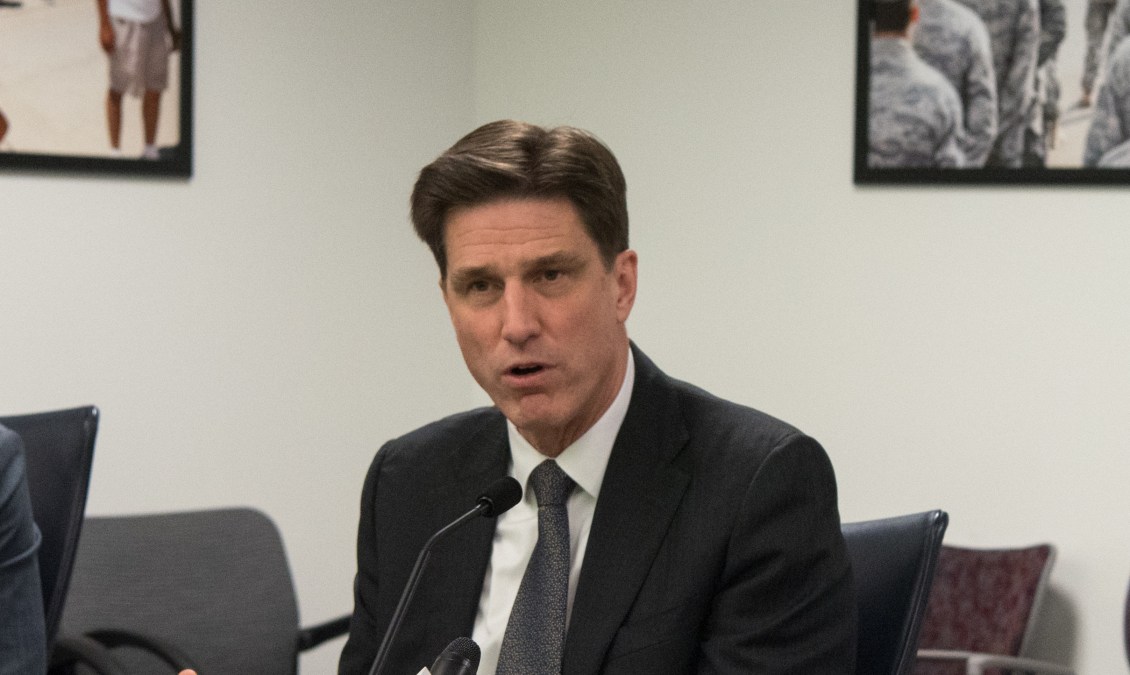 The Department of Defense's spiderweb of strategies gained another thread this week: a Digital Modernization Strategy.
The strategy will focus on four top-line goals: innovate for competitive advantage, optimize for efficiencies and improved capability, evolve cybersecurity for an agile and resilient defense posture, and cultivate talent for a ready workforce. The 72-page document is nestled two layers beneath the National Defense Strategy, the DOD's guiding document. The newly released document sits a step below DOD's business operation plans, tying them together with digital elements, like the cloud, artificial intelligence and so on.
Hanging off the strategy's goals are a long list of objectives rife with hopeful adjectives the DOD has long-pushed in modernization efforts. Many of those efforts have proven to be unsuccessful, with an archive of inspector general reports to prove it. But if all goes well, the Pentagon hopes its digital environment will provide "seamless, agile, resilient, transparent and secure infrastructure and services that advance DoD information superiority and simplify information sharing with mission partners," the document states.
"The National Defense Strategy makes clear that the character of warfare is changing," Dana Deasy, DOD's chief information officer, said in a news release. "Our ultimate goal is to ensure our men and women in uniform maintain strategic advantage on the battlefield."
A key theme throughout the strategy is enabling AI and machine learning as tools to both enable future combat possibilities and business decisions. Standing up the Joint Artificial Intelligence Center is a key strategy that the DOD said will help integrate AI deployment. The JAIC is the DOD's new AI hub that partners across sectors to research and develop military applications for the department.
Using cloud computing is another key element the DOD hopes will enable better use of data. Last week a federal claims court cleared the way for the DOD's Joint Enterprise Defense Information contract to be awarded to a single commercial cloud vendor. Using the cloud will enable other objectives and strategy elements, such as dating data as a "strategic asset," the document states.
"One of the big benefactors of [cloud] will be artificial intelligence," Deasy said.
All goals and objectives are housed under Deasy's office, which recently received upgraded authorities to control a centralized IT budget for the entirety of the DOD, including the military services. Future CIOs will continue to wield the expanded authorities to help push modernization, the document says. The strategy was designed to align with other key plans, such as the president's management agenda and the National Security Strategy.
In recent confirmation hearings, the nominees to be the Pentagon's top military and civilian officials pointed to modernization as a top priority under their leadership.