How the Army is wrangling its 187 personnel data systems
Most officers will take part in the Army Talent Alignment Process in October for their summer assignments, a new, data-driven assignment system.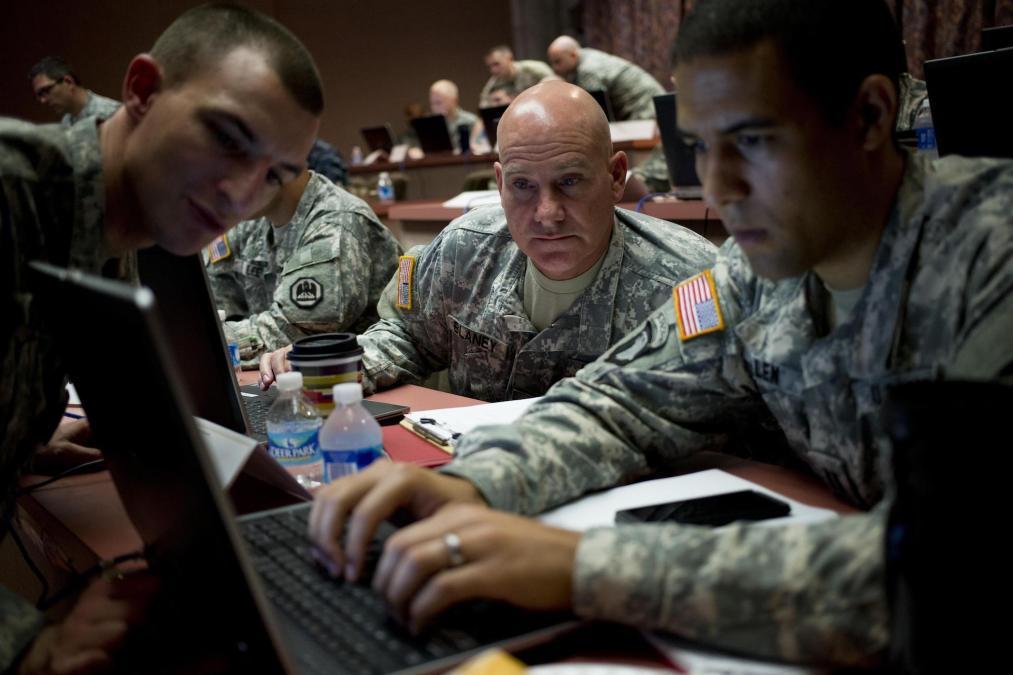 The Army Talent Management Task Force has been charged with turning the branch's archaic personnel system into a data-driven one, and in October it will be implementing a key part of that process: Most active-duty officers will receive their summer 2020 unit assignments through an overhauled method.
Currently a limited amount of information is used to match unit commanders with officers, but the new system will allow the Army to consider a much wider range of data. The goal is to grow from using two criteria — time in the service and competency grades — to more than 200 fields of data across 187 personnel systems that were never designed to talk to each other.
The system, dubbed the Army Talent Alignment Process (ATAP), will also behave more like a marketplace in that it will allow officers not only to rank their preferences but also match them with posts when their knowledge, skills, and behaviors align with those specified by commanders.
"We are an organization that wants to use data; we are always clamoring for information," said Kristin Saling, the task force's chief analytics officer, at the Data Driven Government conference Wednesday. "But we do not trust data."
The Army has used essentially the same unit assignment process since the enactment of the Officer Personnel Act of 1947.
Saling likens the Army's desired model to Waze's Connected Citizens Program, where government data is aggregated by the tech company for analytical insights. Only in the Army's case, data is provided to ATAP, currently housed within the Assignment Interactive Module 2.0.
The plan is to eventually move ATAP to the Integrated Personnel and Pay System – Army (IPPS-A) — one of the armed force's four principal data repositories. Long term, new data will be submitted for validation, and ATAP will suggest skills and positions officers need to qualify for jobs higher up the career ladder, Saling said.
As new technology emerges, additional workforce skills are needed and positions created to fill those needs, but Talent Management is routinely given a four-year timetable for recruitment, hiring and promotion to those roles, she said.
"That's not a good enough fielding time when, with the data that we have, we should be able to look over the entirety of our armed force," Saling added.
Instead, the Army could find a candidate meeting 60% to 90% of the job requirements and upskill them.
The Army's data analytics team has 10 employees and Saling's task force 90. Both groups work together to audit data for gaps before running analytics to inform senior leaders' assignment decisions.
Saling's task force additionally partners with IPPS-A and the Army's Business Transformation and People and Analytics offices.
"Overall we have a large gap between the data fluent and the data non-fluent, so we are trying to look at different ways to bridge that gap," Saling said.
The Army's personnel systems are good at tracking how many officers are assigned at any given time but less so at moving them around.
Instead of asking if the Army is keeping enough people to meet skill requirements, Task Management is asking if it's keeping the right people, what "right" looks like and if that will change in five years, Saling said.
That requires Task Management to locate the data and identify the analytics needed to answer those questions through initiatives like the Human Capital Big Data Strategy.
For three years, the Army has worked with the San Francisco-based Army Analytics Group Research Facilitation Lab (RFL) to create a massive data lake. About 8,000 data sets have been cleaned and put into RFL's personnel data environment.
Then there's the Army Leader Dashboard, which will likely be billed under a different name given its utility for analysts as well, Saling said. The dashboard combines personnel, equipment and other datasets to generate an overall readiness view for commanders.
Talent Management continues to baseline all of this data.
"If we don't have the metrics set properly, you're not going to be able to get to predictive [analytics]," Saling said. "And of course everyone wants to get to predictive right away, they want machine learning to do it all and they want to sprinkle a little AI fairy dust all over it."
Saling prefers to start with optical character recognition, natural language processing and robotic process automation use cases to address pain points — repetitive, boring processes that people often perform poorly — before moving on to predictive analytics.
But that doesn't mean the Army isn't testing artificial intelligence out to address personnel challenges.
The Department of Defense's Joint Artificial Intelligence Center has been asked to work with Talent Management to take PDF digitizations of old records — some of which are lousy scans — and read the data into tables for placement in a larger database.
Another partnership has IBM Watson combing through personnel security clearance records to flag anomalies Army employees can review.