Military services 'truly aligned' on IT delivery, Air Force deputy CIO says
The branches of the military "have a consistent path we're all going down together" for IT, Air Force Deputy CIO Bill Marion said. He credits Pentagon CIO Dana Deasy for getting them aligned.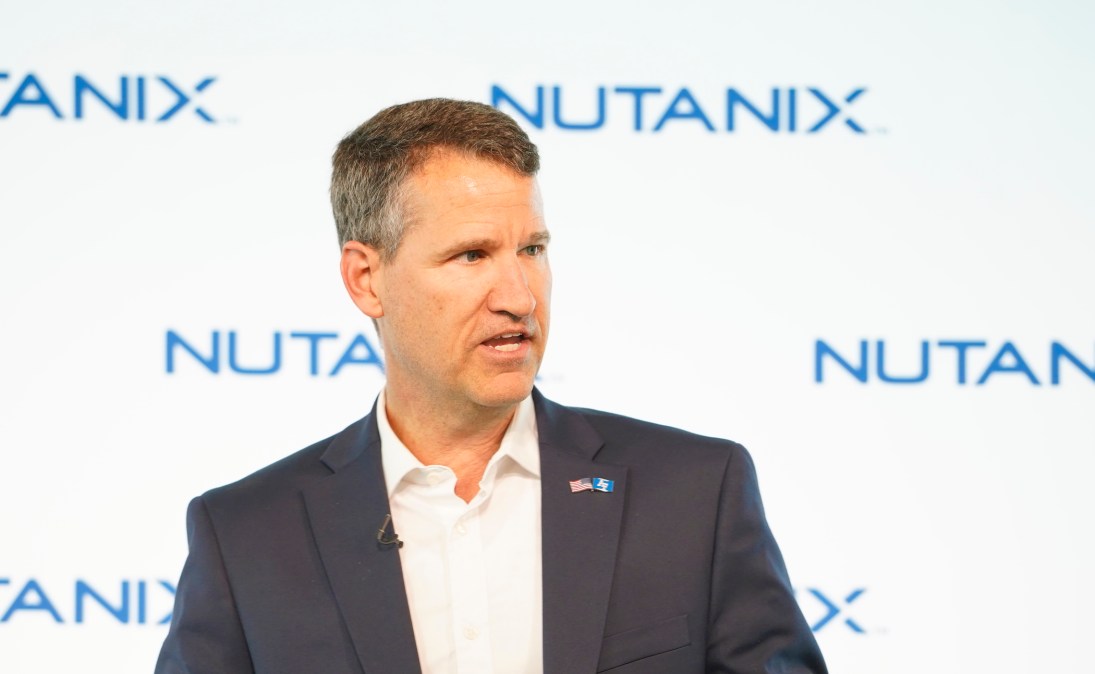 The different branches of the military are better aligned in their IT delivery than Air Force Deputy CIO Bill Marion has ever seen them before.
As each of the services drives toward an IT-as-a-service (ITaaS) delivery model — partnering with commercial vendors to provide reliable and fast commodity network and device services — they are coming together and leveraging each other's progress rather than starting from scratch, Marion said Tuesday at the Air Force Information Technology & Cyberpower event in Montgomery, Alabama.
"Services, cloud, the network, all of those elements — we have a consistent path we're all going down together," Marion said. "It truly is aligned."
The Navy and Air Force have a long-standing partnership on IT work. The Air Force has looked to build upon the Navy's momentum and success implementing the Next Generation Enterprise Network (NGEN) contract in developing its own IT and network services program, which it categorizes as enterprise IT-as-a-service (EITaaS).
"We share day in and day out," Marion said of the relationship between Navy and Air Force.
Marion also revealed how closely the Air Force is working with the Army to help stand up its own ITaaS program. "The Army is all in with us," Marion said.
As CIO Lt. Gen. Bruce Crawford alluded to in the past, the Army needs to modernize its network as rapidly as possible, and therefore, it's looking to take advantage of the progress made in industry and with its service partners to shorten that timeline.
In doing that, Marion said, the Army has agreed to "leverage" the Air Force's Common Cloud Environment, which it recently renamed Cloud One.
"They're not going to build their own cloud infrastructure, they're going to leverage what [the Air Force] team has been building over the past couple years to their next level," he said. "So they're not going to recreate the wheel."
Crawford and the Army are also leveraging the Air Force's work around network-as-a-service and EITaaS, Marion said. "The good news is they're going down a little bit of a different approach in some areas … we have a pretty recurring meeting where we're trying to stay synchronized. I honestly think that we couldn't be in a better time."
Marion credits Department of Defense CIO Dana Deasy with fostering this great alignment. Deasy is the first DOD CIO to receive the enhanced budget and standards-setting authority provided to the position by the fiscal 2019 National Defense Authorization Act, effective as of Jan. 1, 2019.
"Mr. Deasy has orchestrated the service layer like I have not seen orchestrated before," Marion said.
The services will also look to leverage Pentagon-level programs, too, where they can. The Air Force anticipates rolling its Cloud Hosted Enterprise Services (CHES) program into the forthcoming DOD-wide $8 billion Defense Enterprise Office Solution (DEOS) back-office collaboration tools cloud contract, Marion said.
Additionally, "All of our cloud initiatives will leverage JEDI when it's awarded," he said, referencing the Pentagon's contentious $10 billion Joint Enterprise Defense Initiative program that's been held up in the courts for nearly all of 2019. Just yesterday, Oracle — a company whose bid for the contract didn't make the cut — announced it will appeal a prior federal court decision denying its protest of the single-award contract.
"That gives us an enterprise cloud contract, that's the bottom line," Marion said of JEDI. "So we'll leverage those tools as they get awarded."