Bug bounties, constituent casework automation among ideas touted at Congressional Hackathon
Ideas from hackathons carry no formal weight, but many have been implemented over the years, including public access to raw legislative data and digitizing casework processes for constituents.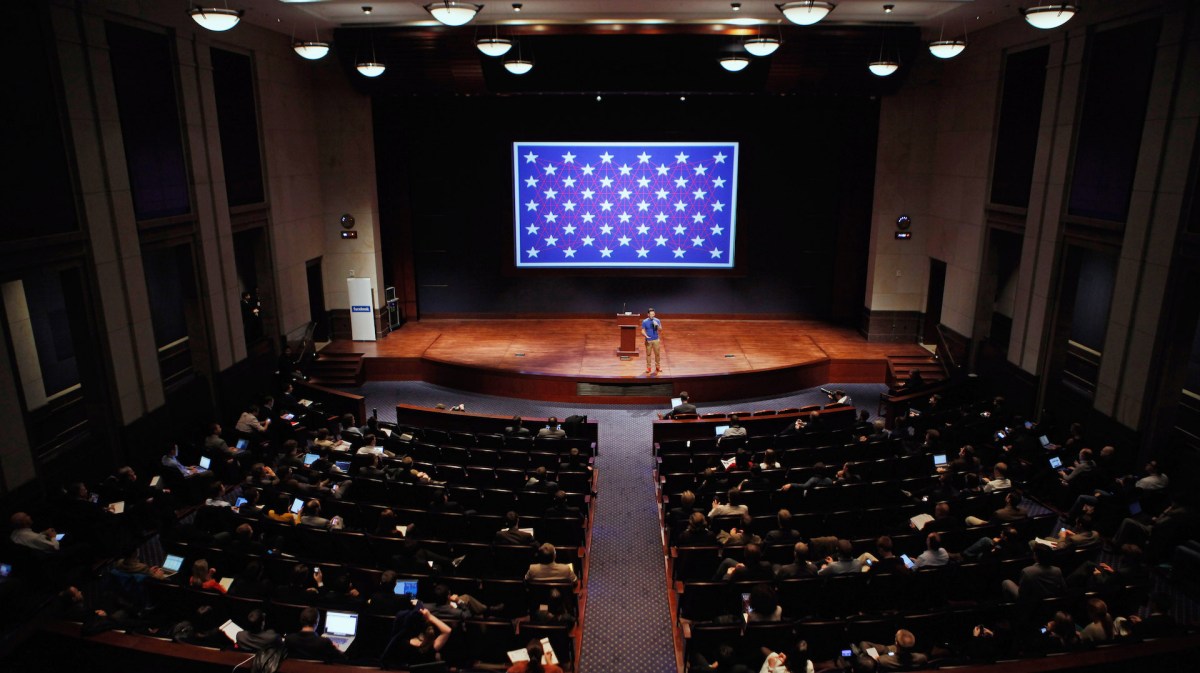 Offering "bug bounties" for legislative branch cybersecurity issues and systems to analyze constituent concerns were some of the ideas discussed by Hill staff and technologists at the Congressional Hackathon Thursday.
The event, hosted by House leadership and the chamber's Chief Administrative Officer, brought together dozens of individuals from the lawmakers' offices and the tech sector to discuss ways to modernize and improve the legislative branch. It was the fifth iteration of the event since 2011, and the first with the institutional support of the CAO.
While recommendations from hackathons carry no formal weight, many have been implemented over the years, including public access to raw legislative data and digitizing casework processes for constituents.
Those who delivered remarks at the hackathon included Majority Leader Kevin McCarthy, R-Calif.; CAO Catherine Szpindor; and Earnestine Dawson, director of strategic planning and special projects for Democratic Leader Hakeem Jeffries. Rep. Steny Hoyer, D-Md., a former host of the event, also delivered remarks via video.
The hackathon first had a "lightning round" of pitches from organizations and individuals. That included a presentation from POPVOX Foundation, a group focused on innovation in government, about its efforts to create a prototype that uses emerging technology to make constituent casework easier.
Anne Meeker, deputy director at POPVOX who presented the idea, said they are working on taking raw intake material like transcripts of phone calls or letters from constituents and pulling out things that caseworkers need to get started through automation. The presentation was a favorite of eventgoers, according to a live poll.
Attendees also broke out into groups to focus on brainstorming around specific topics. Those topics were legislative data; constituent communication; constituent services and casework; modern committees; cybersecurity; and AI. They later reconvened to share their findings on stage.
Among the ideas, the cybersecurity group suggested implementing a "bug bounty" program to offer a "defense in depth strategy," according to one of the group members. This program would be implemented as a way to scope vulnerabilities that present a risk to sensitive information before issues arise. It would replace the current model of contacting IT service vendors when bugs occur, they said.
The group suggested three functionalities within the platform to solve this cybersecurity issue: a platform to formally report a bug detected on a government website, a way to certify that the application developers with a bug have fixed the issue, and a way to highlight bugs that pose the most risk.
"Something that impacts the entire house, something that has to do with the network, is something that would be really important to fix," a group member said during their presentation. "Something that only impacts one intern probably isn't on the list of priorities, even though it should be fixed at some point."
The group focused on improving constituent communications with representatives identified that there is no centralized location for staff to find past communications, which the group proposed be available to staff and the public on a member's website.
This solution would give staff access to communications that the member had written in the past in order to prepare speeches, and for constituents to see what an official has said about a certain topic or issue in the past.
Meanwhile, the artificial intelligence group shared their ideas about using large-language AI models to aggregate data from constituents that could be used on the floor to address concerns and suggestions.
In order to prevent biases, there would be no sentience or ranking analyzed with the data, they said. The group's proposed model would summarize the data for the representative so that multiple concerns could be highlighted and then addressed in a more timely manner.