Can collaboration tools like Slack, HipChat and G Suite help fix government? USDS is betting on it
FedScoop sat down at the USDS headquarters with a group of members embedded at various agencies who described how they use collaborative tools and why they believe they're so important in modernizing government operations.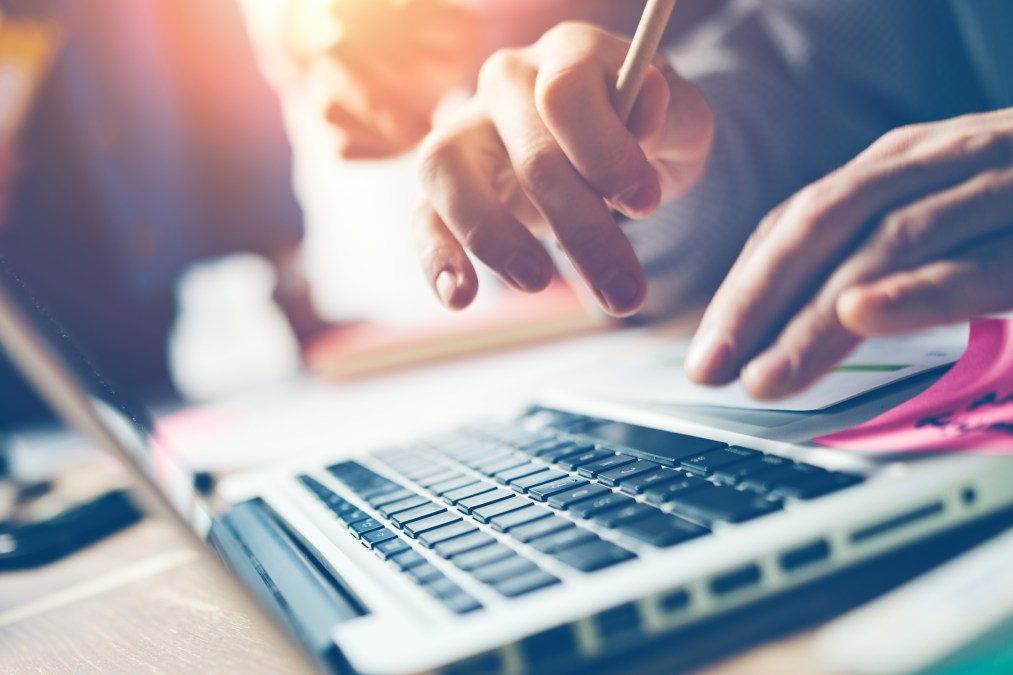 Some members of the U.S. Digital Service have a bold hypothesis about government work: By using modern collaboration tools — applications like Slack, Skype, HipChat, Google Suite and others — overworked federal employees could free themselves up from hours of basic-but-cumbersome tasks every day to focus more on the mission-oriented services the nation depends on.
USDS is an agnostic champion of collaboration tools. It doesn't endorse any one application but believes that if a tool makes it easier to connect to others in an agency to get the job done, it's something an agency should consider. USDS also doesn't claim to be the only team using and advocating for these tools across government and delightfully acknowledges that many agencies, on their own, already have implemented them.
But for the corners of government that haven't discovered these tools, USDS hopes to be a case study to show just how helpful they can be for any kind of project that involves co-workers who don't sit side-by-side every day. FedScoop sat down at USDS headquarters with a group of members who are embedded at various agencies and experiencing firsthand how much of an impact collaboration tools are making on the important work of the federal government.
Erica Evans, a member of USDS's Department of Homeland Security detail, recounted her immediate reaction upon joining the federal workforce straight out of college. Evans worked as a full-time DHS employee prior to USDS and realized quickly that the tools she was used to in college were no longer at her fingertips.
"You step into the workplace and you're like, 'Oh, this is the workplace?'" she said of the lack of modern technology. She wondered how a private company might do things differently and "how much time would I really need to spend doing my job every day? Because so much of my job was things a computer could do or help with, but I was doing it" manually.
Without collaboration tools, federal employees often have to rely on antiquated email chains with attachments to piece together their work that can often span across multiple offices in an agency, or even multiple agencies. It's a slow and messy process that's difficult to manage.
For instance, the U.S. Citizenship and Immigration Services has close to 100 field offices and some internationally. Mark Lerner, also on the DHS Digital Service team, said that agency currently relies on "email chains up the chain of command" to collaborate. And when email isn't enough, plane tickets and long-distance travel is a solution, albeit a costly one.
"I think that they sometimes fly people here to headquarters in D.C. to have group sessions," Lerner said.
Kevin Carter, a member of the Defense Digital Service, said the tools "can free [federal employees] up to do the value-added work. We're not talking advanced technology. We're talking being able to send an attachment via email without it getting stripped. The amount of time we waste on transactional rather than value-add work is tremendous."
More tools, more time, more mission-focused employees
Ultimately, the use of collaboration tool can translate to a better government that's easier on the taxpayers' wallets.
"The inclusion of all these tools, the benefit is going to be all the benefits you would get if you suddenly added a ton more people to government because you're basically freeing up a bunch of these people," Lerner said. "So you don't have to pay extra salaries, but you're getting that time back."
He continued: "It's the same thing all over the board: Adding in better tools, collaboration tools, but also just better software in general, is just going to make our services work better, free up thousands of hours and give people back better government services."
It also makes for a happier, more engaged federal employee. "I think a lot of federal employees are overworked and if you could gain that time back by making collaboration easier, they can spend time doing what they want to do, which is accomplishing their mission," Evans said.
Not to mention, "you're going to get to a better solution because you have more brains working on something," said Natalie Kates, a member of the USDS team at the Department of Health and Human Services.
"It's a change of mindset really," she added. "It's really hard in the federal government if you're by yourself and you're trying to make change."
Introducing collaboration tools to new agencies
Kates pointed to the disastrous rollout of Healthcare.gov as one very public project that would've benefitted greatly from better collaboration.
"There were lots of different pieces and at the end of the day, everything was supposed to go live, and lo and behold, it didn't work," Kates said.
Since then, however, HHS and the Centers for Medicare and Medicaid Services, in particular, have adopted collaboration tools with some help from USDS.
"A tiny part of CMS was using collaborative tools, but nobody else knew they existed," Kates said. "And you fast forward two-and-a-half years, and they just announced that the entire agency now has access to those tools. So they basically saw how well they were working in that little space, and now they've expanded them. And the reason that happened is USDS was able to come in, notice this small group was using collaboration tools, which means the organization already has them, and bring attention to it and help them scale it."
The easiest way to spread use of collaboration tools, Kates said, is getting the attention of leadership through a successful project implementation.
"Basically the way we did that was we were just like, 'We're going to use them for our project,'" she said. "And then that project went well, and all the sudden a whole bunch of executives are interested in why that project went better when it was a project that spanned four different departments within CMS."
Lerner believes that USDS has helped the spread of collaboration tools across government because they are being recognized as a key in successful projects. "And I think the critical reason is the benefits. The tools are means to an end," he said.
"One of USDS's biggest benefits is that we can break down government silos because we don't belong to government agencies, so we can cross the barriers," Lerner said. "Being able to pull people together, whether it's with this tool or that tool, whether it's through in-person meetings or phone calls, those are also tools that we end up using. Those sorts of things have been really bringing success to the different programs that we work with. It's the sort of things where as soon as you start doing it, people don't want to go back."
Building a collaborative, private sector culture in government
In the end, much of USDS's push to spread collaboration tools centers around building a more modern, efficient and collaborative culture in government, much like you'd find in the private sector.
"I'm a big believer in that the tools and what you do day-to-day drive the culture," Carter said. "And I've heard from senior leaders who say, 'I want a culture of collaboration, I want a culture of innovation,' but they're not really sure how to make that happen on the front lines. And I think you need to provide the tools, whether it's a work environment or whiteboards or Slack, Google Apps, whatever the tool may be, that changes how people do their day-to-day work. You can't say 'I want a culture of collaboration' and then we're all locked down and have to use" antiquated tech and processes.
Adding modern tools also attracts talent, especially by allowing organizations like USDS to hire people physically located away from a federal agency's offices.
"Just because we're the government doesn't mean we deserve less," Lerner said. "We're trying to attract the best talent, not just to USDS but to all of government. And to do that, we need the best tools."
"The dream, I think, is one day collaboration tools are so good that it does not matter where you are," he continued. "Certainly face-to-face conversations are always going to be where you get the most body language and emotion and all that stuff, but to be able to use talent from anywhere across the country is the ideal, and I think collaboration tools is one of the many things that get us there."