Can these tools get people to care about the census?
Ahead of the 2020 decennial, how can the Census Bureau communicate the usefulness of accurate data to more everyday Americans?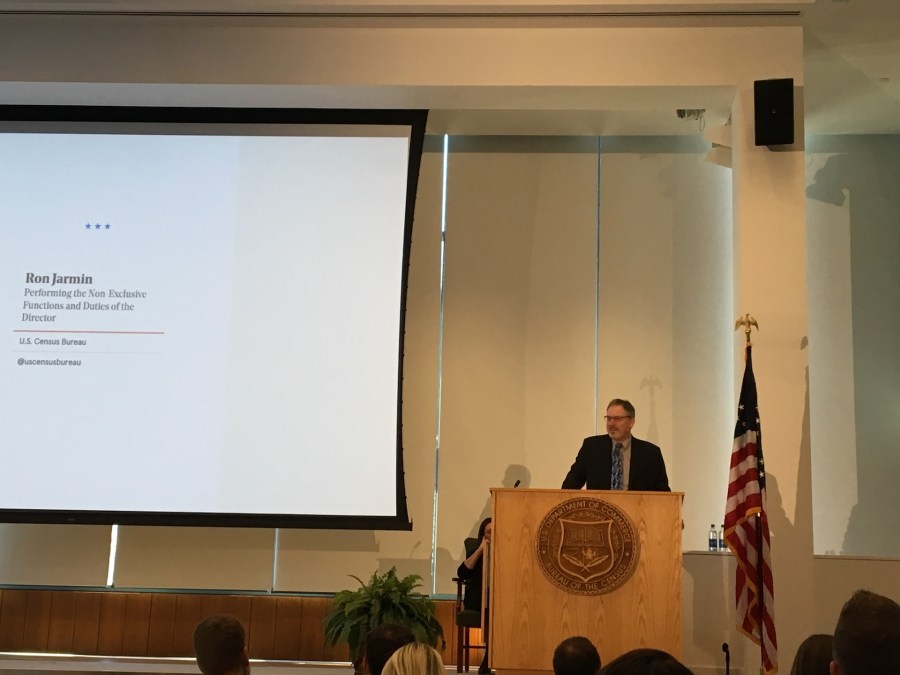 As a building fire breaks out in San Francisco, the character "super girl" has one simple mission: to collect five relevant data sets for first responders in under five minutes.
This is the premise of a game developed by the Cisco DevNet team for the most recent Opportunity Project demo day. And while the game's story arc is basic, its aim is aspirational — to teach mobile millennials the value of census data by showing how this data is used in everyday, local-level situations.
The Cisco team was among nine that took the stage at the Census Bureau on Wednesday afternoon as part of the Opportunity Project's third cohort.
The open data project kicked off in May 2016, a brainchild of President Obama's White House. Now the project is fully owned by the Census Bureau, and the agency hosted its first demo day on campus in Suitland, Md. The Bureau also put its own spin on the initiative — turning attention slightly from the housing, education and transportation focuses of past cohorts to a personally pressing objective: how to get people to care about the census.
This is an especially pertinent issue as the 2020 decennial census approaches, an effort that has been plagued by leadership and technology challenges.
There were two main challenge statements given to companies in the group, detailed by Ron Jarmin, acting director of the Census Bureau. The first was to create tools that allow everyday people to see the value of the census. This is where the Cisco team and "super girl" come in. The second challenge, crafted by the Office of Management and Budget and the Treasury Department, was to create tools to make federal grants data more user-friendly.
Other projects demoed include an iOS application that could make it easier to enumerate homeless populations (built by a team at IBM), a tool to help homeless youth find local services and a TurboTax-like platform that would allow organizations to create standardized social impact reports showing what they accomplished with federal grant money.
The afternoon event also featured a fireside chat that focused more generally on open data with acting U.S. CIO Margie Graves, Fiscal Assistant Secretary at the Department of the Treasury David Lebryk and Director of Policy and Program Studies Service at the Department of Education Jenn Bell-Ellwanger.
In her closing remarks, Census CIO Kayla Fullenwider praised the Opportunity Project's collaborative nature — the way it brings together government (at federal and local levels) and the private sector.
"We can't do it alone," she said. "And not only can we not do it alone, we shouldn't do it alone. Because when we see what happens when we get groups like the teams that presented today to work on some of our toughest challenges, we realize that government actually works better when we engage citizens, when we engage the nonprofit sector, when we engage businesses. And we can actually do our work better."