Are contract terms and marijuana cookies compliance hurdles for GSA's e-commerce portal?
GSA officials sought the input of industry stakeholders on how to let agencies buy from e-commerce retailers in a public meeting on Jan. 9.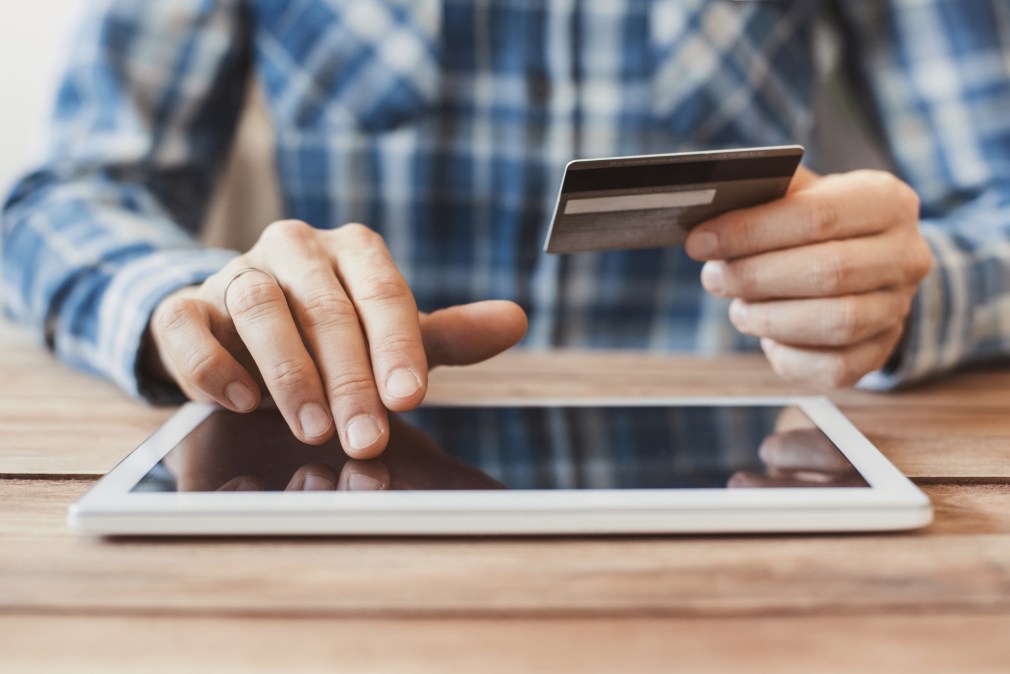 Just months away from a deadline to submit a plan for a required e-commerce portal program, the General Services Administration is faced with numerous questions on how to approach things like compliance and standard contracting terms for e-purchases in the often highly specialized government acquisition space.
The agency held a public meeting Tuesday where it sought the input of a wide array of private sector stakeholders on how to build a program that would allow agencies to buy directly from e-commerce retailers like Amazon and Walmart.
"GSA's role today is really to be here to listen," said GSA administrator Emily Murphy in her first public appearance since being sworn in last month. "Today is our first opportunity to hear from industry, but not the last. I want to make that absolutely clear, this will be an ongoing dialogue."
GSA has until March 12 to submit an initial implementation plan for e-commerce portals to Congress.
But while officials queried private sector partners on what to consider in designing the program, which became law as part of the 2018 National Defense Authorization Act, some big questions arose on the nature of acquisition and where e-commerce fits with it.
One of the biggest questions centered on the rules by which the e-commerce transactions would be governed: custom government contract regulations or the standard terms and conditions e-commerce retailers offer to every customer.
Representatives from Amazon and Overstock.com argued that the goal of the program was to make the procurement of certain items more efficient by reducing the compliance cost of a government contract.
"One of the statistics I saw in the House Armed Services Committee report is that on IT products alone, the government was $13 above market" due to compliance costs, said Brock Lyle, associate general counsel at Overstock.com. "Now, with competition, that could conceivably get to $13 below market."
But the concern among some with accepting the standard terms and conditions is that they may not account for the government-specific stipulations tied to a product or the compliance in purchasing them.
Matthew Cromar, SAP Ariba's director of products, said that certain technology must align with government standards that would be laid out in a contract, but other items like tech accessories could better fit the e-commerce mission.
"Most of our customers would not go to public marketplaces to buy laptops for their employees," he said. "A laptop needs to come in, needs to get an asset tag, needs to be configured a certain way, needs to be gone through the rigors of testing, security and have special software installed on it. And those are typically done in volume purchases."
Another issue with incorporating e-commerce portals into government acquisition is whether the government or the retailer would be in charge of enforcing compliance.
Former Congressman Todd Tiahrt, now a lobbyist for the National Association for the Employment of People Who Are Blind, said that the e-commerce companies should write the federal compliance into their software to prevent misuse.
"There's going to have to be some kind of software adjustment because you can't have an 18-year-old private at Fort Carson ordering marijuana cookies and a bottle of wine with his government credit card," he said.
Rob Bohn, senior corporate counsel for Amazon Business, said state and local governments are already buying through Amazon, which provides detailed transaction reports from certified businesses, but cautioned adding software regulation to e-commerce retailers, which could suppress competition.
"I would encourage the government here not to issue a design specification," he said. "In their interest in this area, they should say, 'What is the performance requirement?' Because I think there is that language in [Section] 846 [of the Federal Acquisition Regulation] that says online marketplace providers or e-commerce portals should provide technology that eases the government's implementation of procurement policy. We think that's the way to go."
According to the NDAA, after the agency submits the implementation plan to Congress, it will have a year to incorporate changes and technical considerations. Following that, the agency has an additional year to craft guidance.