Defense Digital Service open sources first project after revising strategy
The Defense Digital Service is launching Monday its first project on Code.mil, a step in what its leader says is a crucial journey toward open source.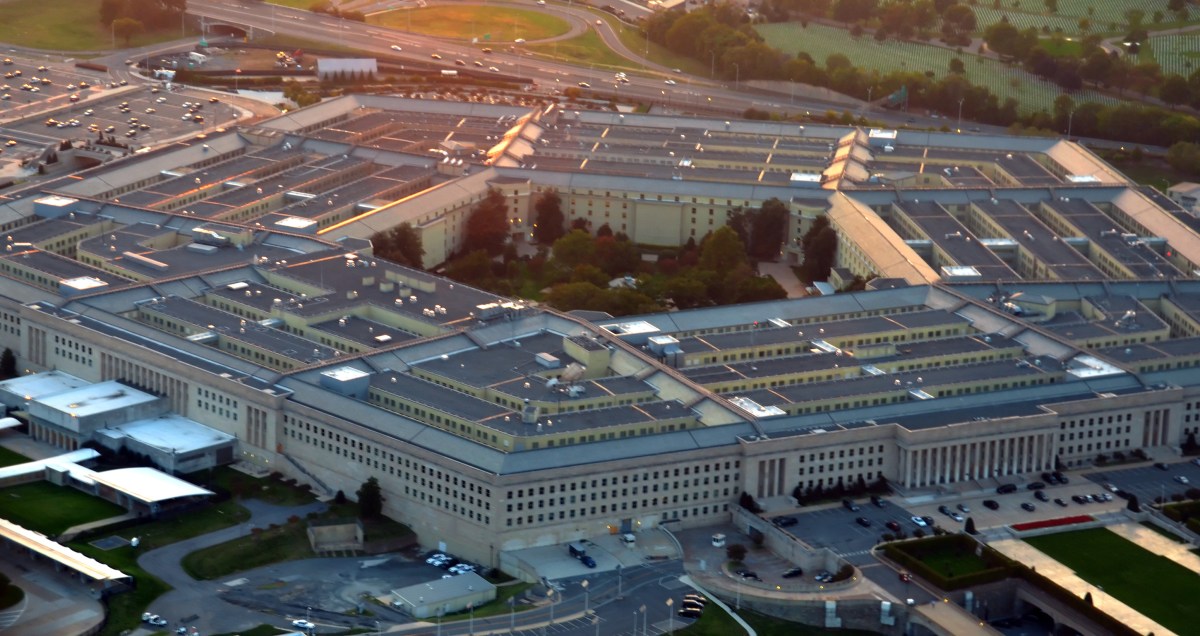 The Defense Digital Service launched its first project Monday on Code.mil, what its leader says is step in a crucial journey toward open source.
DDS is open-sourcing a project to create a viewer for the Manual for Courts-Martial, known as MCM, after changing its legal approach to open-sourcing the Pentagon's code. Officials of the Pentagon's digital fix-it team say the viewer will help people more easily search the manual for an exact rule, and the project will make the manual easier to update since changes can occur through Code.mil itself.
Maj. Tom Bereknyei, DDS's lead engineer for Code.mil, told FedScoop a good outcome of this would be "that other people create their own viewers that might be tailored to their specific needs, and then you start building a community where people can provide a better experience" for whomever needs to use the content.
He later added: "We just took one approach, and we fully expect other versions to pop up that are more tailored to the specific use case that is needed."
DDS Director Chris Lynch called the old way to access the manual — via a PDF —"about the worst possible experience that you could have."
"Here we're providing something that's more native to the medium you're already using: a web browser, a mobile device, things like that. It's easier to update, for people who actually have to do this themselves," he said. "They're actually using the Code.mil platform to do updates to the underlying content that gets displayed, which is cool. Previously they had to go through a really laborious process that was, quite honestly, way outdated and needed to be rethought."
He later added that on Code.mil, people can see an enthusiastic group of developers who want to know how they can contribute and how this process will work.
"The reason that Defense Digital Service is so interested in this is that we believe that the use of open source software within the mission of the Department of Defense is essential to our longterm success," Lynch said, adding that it also leads to more secure software.
"And today there's a lot of conflicting opinions about what we are and are not allowed to do with software that we create, and even with the software we can use to support what we do here at the Department of Defense," he continued. "So, naturally that's a great place for us to step in, because it's a minefield of people's opinions, and most of them are wrong."
DDS General Counsel Sharon Woods said this process of open-sourcing the Pentagon's projects is working because there is "synergy" between the developer and legal community.
"And that's really important because sometimes DOD gets a little carried away with its policies, and doesn't have the implementation model in mind," she said. "And that's what we're doing differently here, is really trying to take some of both communities… and make it work for both sides."
A 'pivot' in legal strategy driven by openness
To get to this point the team had to figure out the legal mechanics of open-sourcing software written by U.S. federal government employees, which doesn't have copyright, as Woods explained to FedScoop. "And so you can't just attach an open source license that's kind of widely used in the community, like an outside developer would be able to do."
The group posted its original approach to tackling the problem in February, and it "got amazing response, and just really, really helpful feedback," Woods said. As a result of that feedback from the developer community, Woods told FedScoop DDS is changing its strategy.
"The feedback that we got was contract law was a little confusing, that it was a little different, people had a lot of questions about it," she said. "Our whole initiative here is to remove barriers to participating in the open source community, and not do something that's creating barriers… So we pivoted, and we updated our strategy based on all of the community feedback, which is exactly what open source can really do for you."
Now, Woods said, instead of trying to use contract law, the project will be treated as if its licensed under the open source license of choice.
"How that really works, the legal mechanics, is that the original work written by federal government employees is in the public domain, which is standard, but we're focusing now on the contribution process, so for contributors that actually have copyright, their contributions will be copyrighted and licensed under the license that we have associated with the project," she said.