DOD moves $8B DEOS back-office cloud acquisition to GSA contract
GSA issued a request for information on behalf of DOD for the Defense Enterprise Office Solution (DEOS).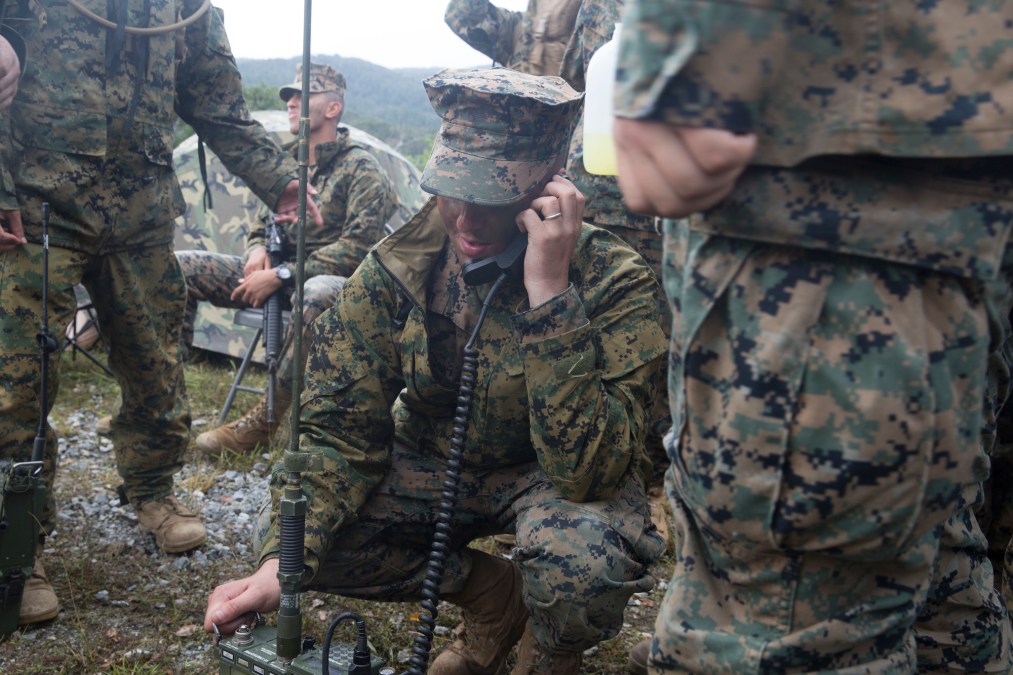 The Department of Defense has shifted its $8 billion back-office cloud solutions procurement to the General Services Administration IT Schedule 70 contract.
GSA issued a request for information Thursday on behalf of DOD for the Defense Enterprise Office Solution (DEOS) to research the market availability of a "managed commercial cloud service, in which services provided will include enterprise hardware, software licenses, and deployment/sustainment services across the DoD enterprise," according to the RFI.
"The integrated suite of services will be a secure replacement for legacy stove-piped enterprise offerings including, but not limited to enterprise e-mail and content management services," the announcement says. "The acquired managed service will be deployed on commercially-provided and managed cloud infrastructure."
Along with shifting DEOS to Schedule 70, DOD also altered the plan for the communications and collaboration buy into several phases. DEOS will be just part one — or "capability set 1," as the department calls it — of a three-part rollout of the overall Enterprise Collaboration and Productivity Services (ECAPS). Through the three capability sets of ECAPS, "the DoD plans to acquire and implement a secure, seamlessly integrated, commercial, cloud-based Software-as-a-Service (SaaS) offering as a replacement for legacy, enterprise information technology (IT) services, such as collaboration to include native audio/video, email, content management, records management, with an office productivity suite."
The other two capability sets will include video and voice capabilities, and then command and control-assured video and voice capabilities, according to a chart of the ECAPS plan.
The DEOS acquisition was under the management of the Defense Information Systems Agency prior to this. It issued a draft request for proposals in April that called for "a seamlessly integrated, enterprise [cloud service offering] as a replacement for disparate DoD legacy enterprise information technology (IT) services, such as voice, video, collaboration, email, content management, records management, and office productivity."
By moving the contract to GSA's Schedule 70, the federal government's premier IT acquisition vehicle, it lets the team managing DEOS turn its attention to mission-focused work, officials said at a press conference Thursday.
"By partnering with GSA, DOD will be able to use a proven contracting vehicle and benefit from GSA's expertise," GSA Administrator Emily Murphy said.
And in the end, the $8 billion DEOS should save DOD about $1 billion. Defense officials estimate that the current disparate, "stovepiped" networks used by military services would cost DOD about $9 billion over the next 11 years. And on top of that, DOD CIO Dana Deasy said, it will boost the department's cybersecurity and set it up to adopt emerging technologies like artificial intelligence and machine learning.
Earlier this week, Brian Hermann, chief of DISA's Enterprise Services Development Division, argued for the need to make sure DEOS doesn't get weighed down by extensive technical requirements and calls for customization and development. By outsourcing the acquisition to GSA, it seems DOD is taking more steps in that direction.
GSA plans to host several industry days for the procurement later this year before issuing a request for proposals by next summer. Interested vendors have until Nov. 9 to respond to the RFI.