Department of Navy consolidation shifts CIO role to military services
Thomas Modly said the move comes as part of his commitment to "implementing a culture of agility, accountability, and enhanced lethality with the Department of the Navy."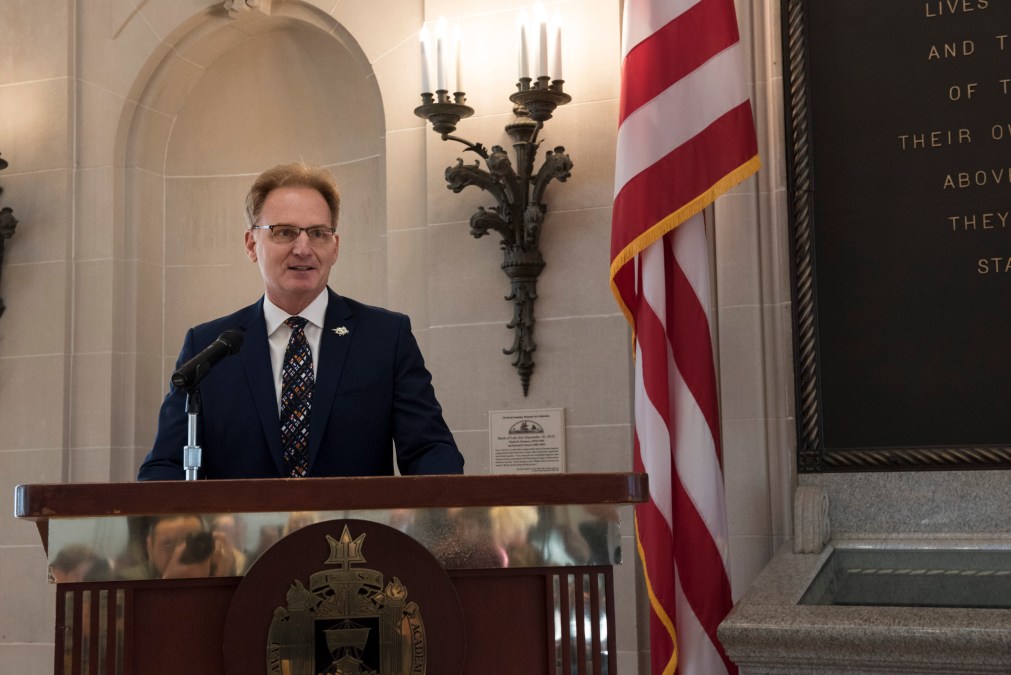 The Department of the Navy announced a shift in its management structure that will distribute most of the department's traditional civilian CIO responsibilities among two service-specific military IT chiefs.
Thomas Modly, undersecretary of the Navy, issued orders this month doing away with the department's Office of the Under Secretary of the Navy for Management and replacing it with the Office of the Chief Management Officer.
As part of that consolidation, the Navy will minimize the civilian, department-level CIO role that traditionally shapes IT policy for the Navy and the Marine Corps
Most of those responsibilities will move to an existing senior military IT official in each of the branches.
Modly said he personally will fill the new CMO role. He didn't say whether he would hand off the job to someone else eventually. The position will absorb a few of the functions of the Department of Nay (DON) CIO, keeping a small "Office of the DON CIO Office of the Chief Information Officer (OCIO) reporting directly to me for statutory compliance," he wrote in a March 16 memo.
The majority of those CIO responsibilities, though, will be given to a pair of officials — one in the Navy, assumed by the deputy chief of naval operations for information warfare (N2/N6), currently Vice Adm. Jan Tighe; and the other in the Marines, taken on by its CIO and director of command, control, communications and computers (C4), a job that civilian Ken Bible currently fills in an acting capacity.
Kelly Fletcher, one of FedScoop's 2018 Top Women in Tech honorees, had been serving as and is still listed on the Navy's website as DON CIO. She took over the role after Rob Foster left to become National Credit Union Administration deputy CIO in August 2017. It's unclear what Fletcher's role will be after the shakeup.
Modly said the move comes as part of his commitment to "implementing a culture of agility, accountability, and enhanced lethality with the Department of the Navy."
"A more agile, accountable, and lethal force must be matched by business operations that reflect the same qualities," he wrote. "We must build a business operations culture that employs faster access to accurate information, reduces overhead and bureaucracy, and streamlines processes that impede rapid decision making."
Modly intends the Navy CMO Office to serve as a "catalyst" to drive business transformation, initially focused on "improvement of audit outcomes and financial accountability, business systems rationalization and modernization, data strategy for improved business operations, and business reform across the Navy and DoD enterprise."