Homeland Security reveals new AI use cases — and removes references to others
Previously undisclosed use cases include an ICE facial recognition system and technology for identifying "proof of life".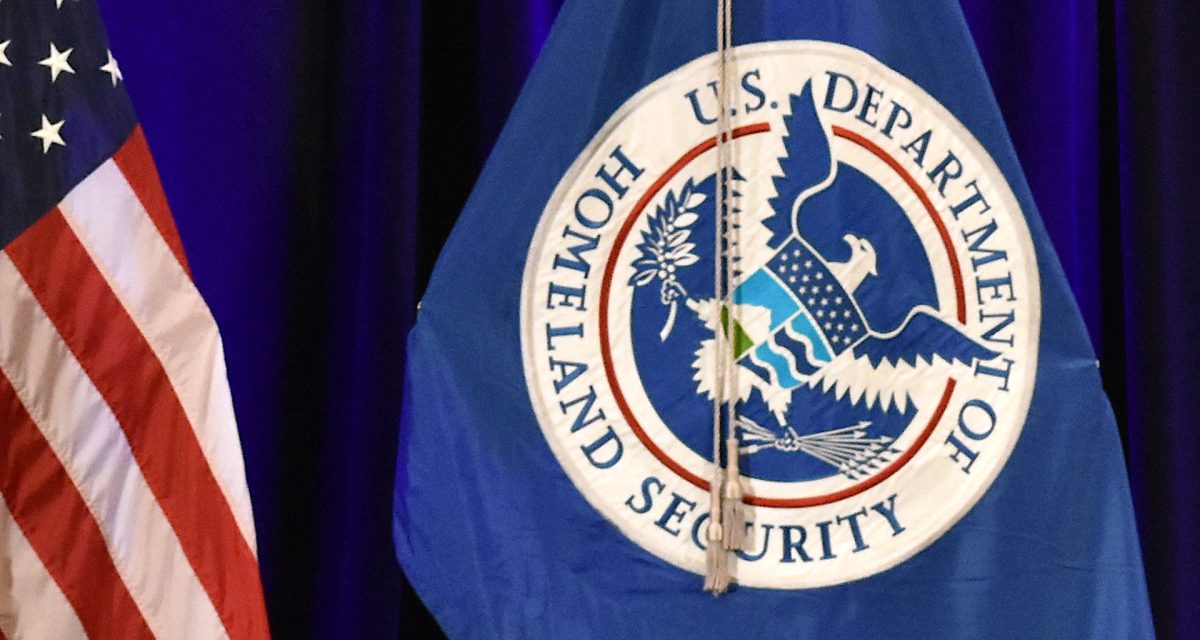 The Department of Homeland Security recently updated a list of AI use cases to add a slew of new forms of the automated technology — and remove references to others.
New forms of AI listed in the inventory include a system called RelativityOne, which is described as "a document review platform used to gain efficiencies in document review." (That use case is similar to initiatives at other agencies, including the Department of State and the National Archives, that aim to use AI to search, track, and sort through troves of documents).
Other new tools disclosed include a previously unlisted facial recognition system being used by Immigration and Customs Enforcement, as well as technology being used by Customs and Border Protection to identify "proof of life" and stop fraud within an app created by the agency. Some use cases appear to have been renamed; for instance, there is now a "Machine Translation" use case that was previously described as "Language Translator". Details of the new use cases were identified through a comparison of the agency's current web pages with historic versions of its web pages saved on the Wayback Machine internet archive.
Changes to the agency's inventory, which Executive Order 13960 requires agencies to produce, come amid ongoing FedScoop reporting and the work of other technology researchers highlighting patchwork compliance with AI disclosure requirements. Agencies are supposed to update these use cases annually.
The agency has also removed reference to other AI use cases, again, according to a comparison of current and historic web pages. For example, DHS' AI inventory web page previously included a reference subsection focused on the Transportation Security Agency that only listed a system called PageRank, which had been described as using an algorithm to address Covid-19 risks at airports. Now, both the reference to the TSA and PageRank appear to have been deleted. In addition, a subsection for the Coast Guard previously listed on DHS's inventory has also been removed — that subsection previously listed an AI program called the "Silicon Valley Innovation Program (SVIP) Language Translator."
Further, DHS has changed the format in which it discloses its AI inventory, creating new sub-sections and adding a separate spreadsheet to list instances of the technology. Reference to the RelativityOne tool is included under a new sub-section of the inventory, called DHS Enterprise, and is also listed on the new spreadsheet, which was published on July 26.
The RelativityOne use case was not logged on the inventory as of late July, according to a version of the website saved by Wayback Machine.
The addition and removal of use cases is a reminder that the best practices for editing and changing these inventories may still be unclear. In the midst of FedScoop's reporting, the Department of Transportation deleted a reference to the Air Traffic Office using ChatGPT for code-writing assistance. The State Department, meanwhile, still lists a project designed to use AI to forecast violence and Covid-19, despite the agency telling FedScoop that the use case was no longer active. DHS did not clarify by the time of publication whether removed projects are no longer active — or why two subagencies, the Transportation Security Agency and the Coast Guard, were removed from the inventory.
The day before FedScoop published an investigation into agencies' compliance with Executive Order 13960, the agency appears to have edited its main page for logging AI use cases to reference a new, separate "AI Use Case Inventory publication library page," according to Wayback Machine. That spreadsheet is dated about two weeks after FedScoop first reached out to DHS — which did not respond to two requests for comment — about the state of its inventory.