DHS may require U.S. visitors turn over social media, web history
"All of this is under development. But those are the kinds of things we're looking at," DHS Secretary Kelly said of possibly requiring foreign visitors to disclose their social media and web history.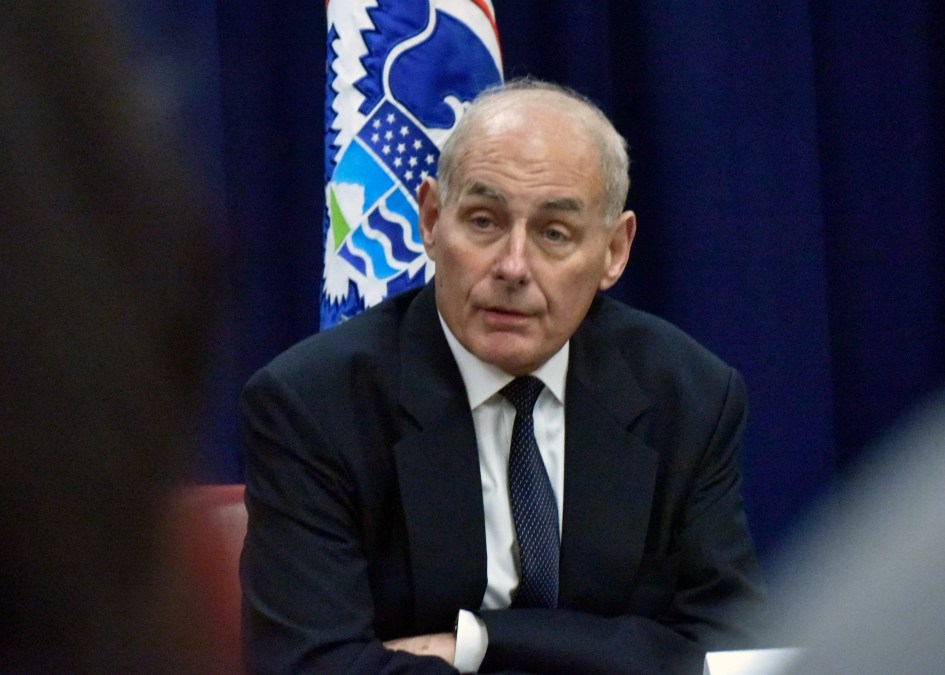 The Department of Homeland Security is considering a requirement that some foreign visitors to the United States turn over their social media and internet history as part of the "extreme vetting" laid out in President Donald Trump's executive order Friday.
DHS Secretary John Kelly said Tuesday that many countries — particularly the seven Muslim-majority nations from which the U.S. is not allowing visitors for the next three months under the order — "don't have the kind of law enforcement record-keeping, that kind of thing, that can convince us that one of their citizens is indeed who that citizen says they are and what their background might be."
DHS is looking at various other forms of "extreme vetting," Kelly said, suggesting the restricted period would give DHS to explore "what additional vetting, extreme vetting might look like," though he stopped short of describing how broadly DHS might implement it.
He added: "We have to be convinced that people that come here, there's a reasonable expectation that we don't know who they are and why they're coming here for and what their backgrounds are."
"On the other end, when someone comes in and asks for consideration to get a visa, it might be certainly an accounting of what websites they visit, it might be telephone contact information so we can see who they're talking to," he said. "But again, all of this is under development. But those are the kinds of things we're looking at: social media."
While the DHS secretary described using social media and web history to vet visitors as something the administration was at this point only considering, many lawyers assisting incoming travelers from the affected countries —Iraq, Iran, Syria, Somalia, Sudan, Libya and Yemen — described customs agents coercing them to allow searches of their computers, phones and social media accounts during detainment.
Kelly's comments Tuesday on "extreme vetting" also echo a CNN report earlier this week that suggested the White House had a preliminary discussion to direct foreign visitors to "disclose all websites and social media sites they visit, and to share the contacts in their cell phones. If the foreign visitor declines to share such information, he or she could be denied entry."
Last summer, U.S. Customs and Border Protection under the Obama administration explored adding an optional question to customs forms about travelers' social media activities.
"Collecting social media data will enhance the existing investigative process," a Federal Register notice from June 2016 said, "and provide DHS greater clarity and visibility to possible nefarious activity and connections by providing an additional tool set which analysts and investigators may use."
CBP began including the voluntary question in December, according to Politico.
Trump's executive order restricts travel of citizens from the seven countries for 90 days, suspends the entry of any refugees for 120 days, and bars Syrian refugees indefinitely.