DISA is all about agility, director Norton says
The Defense Information Systems Agency is focused on delivering innovative technology to the warfighter as quickly as possible, Vice Adm. Nancy Norton said.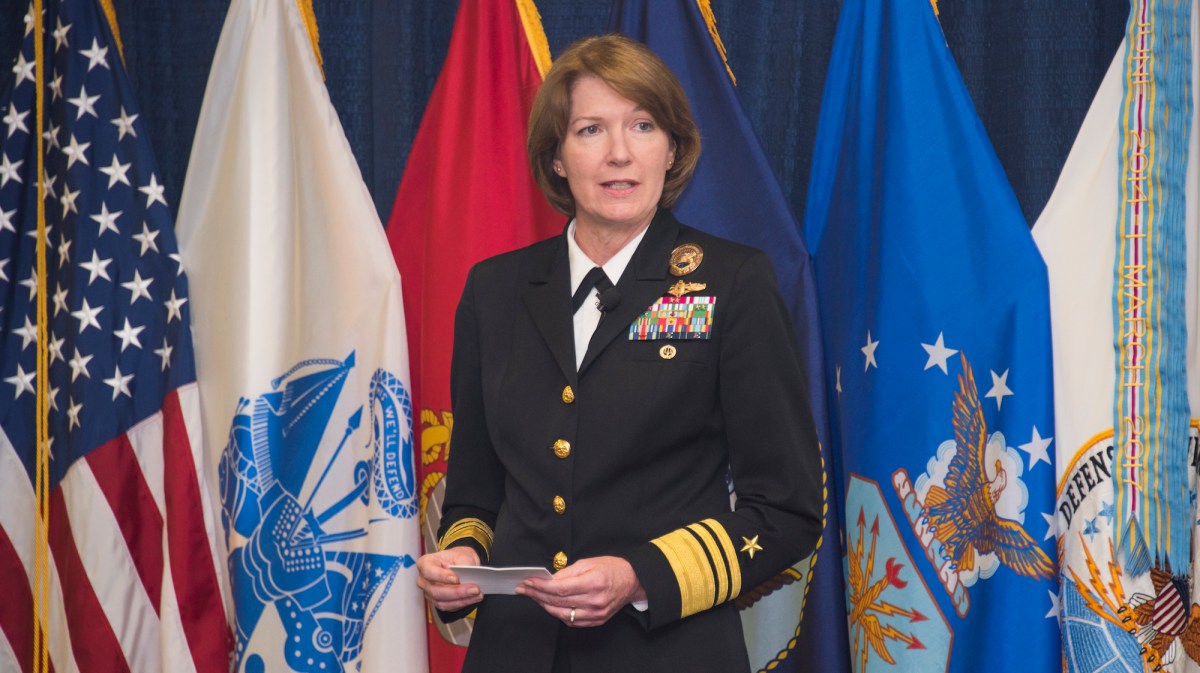 The Defense Information Systems Agency's highest-priority, "near-term" work is focused on delivering innovative technology to the warfighter as quickly as possible, the head of the IT acquisiton agency said Tuesday.
All of DISA's immediate plans "are about agility," Vice Adm. Nancy Norton said at AFCEA's 2018 Defensive Cyber Operations Symposium in Baltimore. "How do we adapt to changing needs for our warfighters as quickly as the requirements change from the mission partners?"
In a luncheon keynote, Norton highlighted the various innovative technology programs DISA has in development to meet the needs of military — not just at home in the U.S. but also in contested environments that lack the traditional technological infrastructure found stateside.
She pointed to providing mobility to service members as one of those key areas, "where we can enable our mission partners to work from anywhere regardless of whether there's a significant infrastructure in the area or allowing them to operate in very, very new environments and new requirements."
Norton said DISA has a "dedicated innovation team of 10 people working to find the best ideas and capabilities and to test the possibilities" — things like assured identity that moves beyond the Pentagon's antiquated Common Access Card and blockchain, which can "usher in a new era of transparency and interconnectivity."
The key is, Norton explained, "when something new happens, we're not starting from the beginning of a procurement process to deliver those new solutions two years from now."
The comments come as a top Republican lawmaker, Rep. Mac Thornberry of Texas, is proposing to eliminate DISA by the end of 2020, with the goal of streamlining DOD's IT acquisition.
One strategic procurement vehicle, the Systems Engineering Technology and Innovation (SETI) program, will allow DISA to partner with innovative small and large contractors to deliver those agile solutions. SETI, according to DISA, will allow the agency to "move toward an efficient approach for the procurement of engineering support/services, with a focus on innovation throughout the engineering lifecycle."
DISA, Norton said, is set to award spots on the SETI procurement in "late May."
In the meantime, according to a posting on the procurement page for SETI, DISA is working on an Innovative Contracting Playbook "for executing innovative requirements" at DOD. The agency solicited the help of the public to create the playbook, asking for nontraditional contracting ideas that people have seen work. In some cases, those ideas can even be outlandish, like NASA's Space Poop Challenge from 2016.
"Not only was the title creative, but the process was not traditional," the post says. "Would you participate in this type of IT Challenge? If so, why?"