DIU looking to drones to deliver medical supplies
The Department of Defense began working with Silicon Valley startup Zipline in 2018 through an Other Transaction Agreement.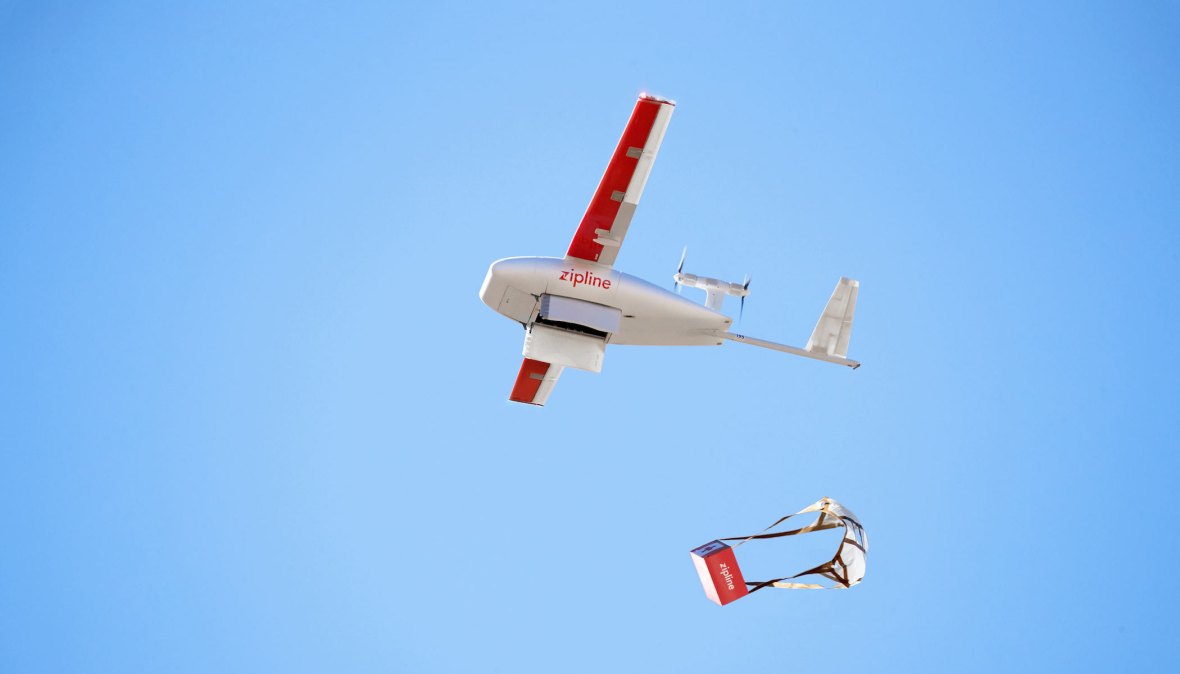 The Pentagon's Defense Innovation Unit is working with the medical-supply-dropping drone manufacturer Zipline to prototype unmanned aerial systems (UAS) as a way to broaden the distribution network of battlefield emergency supply delivery.
Zipline, a drone delivery company that markets itself as a "lifesaving" Silicon Valley startup, builds drones that can deliver supplies with automated robotic systems that can adjust to real-time conditions. The company's work with the Department of Defense began in 2018 with an Other Transaction Agreement, the Pentagon told FedScoop.
Zipline also operates in Ghana and Rwanda, delivering blood to rural hospitals where it says its fast delivery saved lives.
The company uses small, winged aircraft that fly like small planes instead of a quadcopter-style drone. Its payload, often a parachute-attached box of blood, is dropped using the assistance of weather-aware robotics.
DIU did not elaborate on what exactly it is building with Zipline. DOD spokeswoman Elissa Smith told FedScoop the Pentagon is "collaborating to experiment with drone systems in an effort to answer questions about how drone deliveries could improve medical care during conflicts, disasters, and humanitarian crises."
Zipline's work with DOD also is to develop "exercises" to deliver supplies within the "golden hour," or the time where care has a significantly higher chance of preventing death, Eric Gardiner, who works in global business development at Zipline, said during a panel on drone innovation at the U.S. Capitol in July.
"They wanted to get delivery to critically injured to personnel on the ground … as close to the point of injury as possible," Gardiner said.
DIU, which functions like an internal startup accelerator for the DOD, often uses OTA contracts for prototype projects, ditching the lengthy requirements documents and long timelines of typical procurements to do business with small, innovative companies the Pentagon doesn't typically reach. In May, DIU announced plans to work on developing backpack-sized, quadcopter-style reconnaissance drones.