Eastern Foundry team wins SBIR grants to boost Air Force procurement
For the past year the team has been building two internal tech products — Assembly and Hunting Party.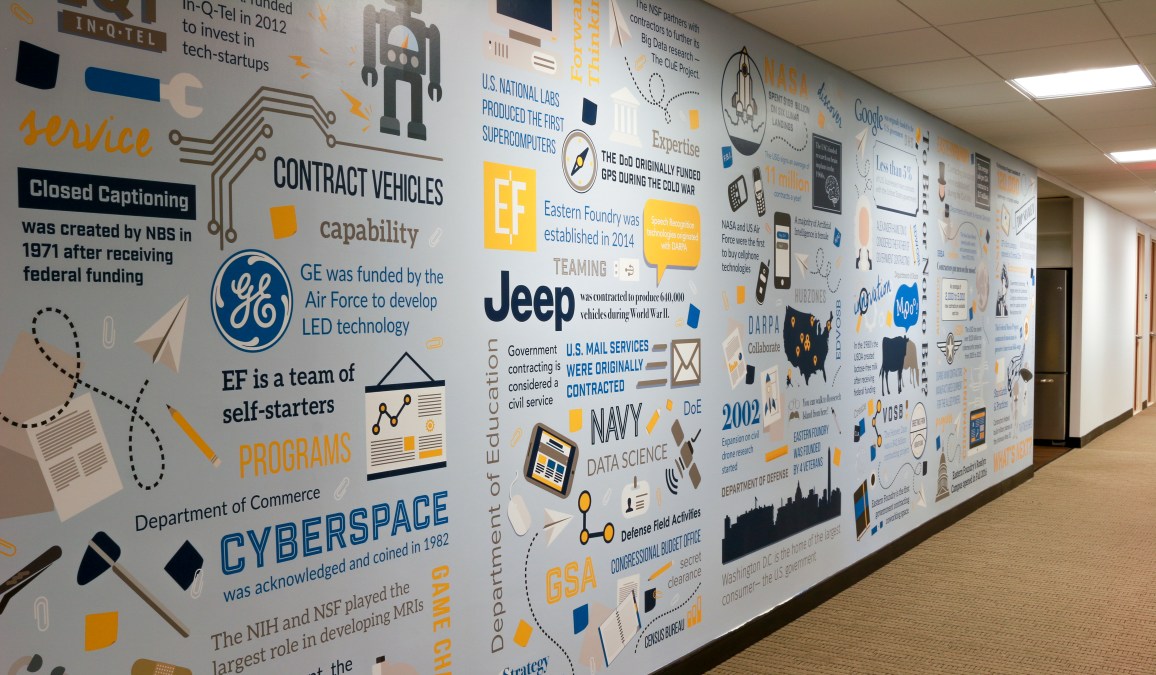 Federal Foundry, the digital arm of the Eastern Foundry coworking space for small federal contractors, announced last week that it has won two Phase I Small Business Innovation Research (SBIR) grants from the Air Force.
The company took part in the most recent round of the governmentwide research and development funding program, which solicited projects earlier this summer. The Federal Foundry team will now spend the next three months validating that the Air Force indeed has a market for two products — Assembly and Hunting Party. Each grant is worth $50,000.
Geoff Orazem, co-founder of Eastern Foundry, told FedScoop that this first for his company was made possible by the fact that the Air Force decided to go about SBIR a little differently this time. Instead of having internal offices and commands submit their problems for outside companies to bid for work on, the service instead asked would-be grant recipients for both a problem and a potential solution. The requirements were simple: the solution needed to be an existing and validated technology that can meet an Air Force need with minimal or no change. It also couldn't be something that has received an SBIR grant in the past.
"It was wide open," Orazem said. So Federal Foundry decided to jump right in.
For the past year, Orazem explained, Federal Foundry has been working on two technology products for the benefit of Eastern Foundry members. One is Assembly, a teaming platform that helps member companies match contractor capacity with request for proposal requirements to create the best teams to win contracts. In the Air Force context, Orazem thinks the platform may also be able to aid in pilot retention.
"At its core, it's about helping form the most effective team possible," he said. Federal contractors aren't the only ones who benefit from being part of a team that works well together.
The other product is Hunting Party — a modern way to find and evaluate agency requests for proposals (RFPs). In describing it, Orazem went straight for the analogy to one of the hallmark technologies of the modern era — the dating app.
"We all know the RFP search process is cumbersome and frankly, boring," a blog post about the grant wins reads. "We asked ourselves 'how can we make this more engaging?' Tinder. Tinder was the answer. Take a highly addictive, mobile, social currency process, and apply that to RFP search, and what do you get? You've now gamified business development and made hunting for the best RFP a competition."
Right now Hunting Party is an internal tool. But Federal Foundry wants to use the data it has gathered to "help the Air Force with their procurement process." For example, Orazem said, the team thinks this product may be able to help the Air Force engage better with "nontraditional" contractors.
Over the next three months, Orazem said, the team will work on validating and improving its proposed products. It'll also look for one or two "champions" within the Air Force who may be willing to run a free pilot of one or both of the technologies in Phase II.
"It's a wonderful accelerant to our plans," Orazem said.