Upcoming hackathon aims to make SBA grants more accessible
Organizers hope to eliminate, if only for a weekend, the "artificial" distinction between public sector tech talent and private sector tech talent.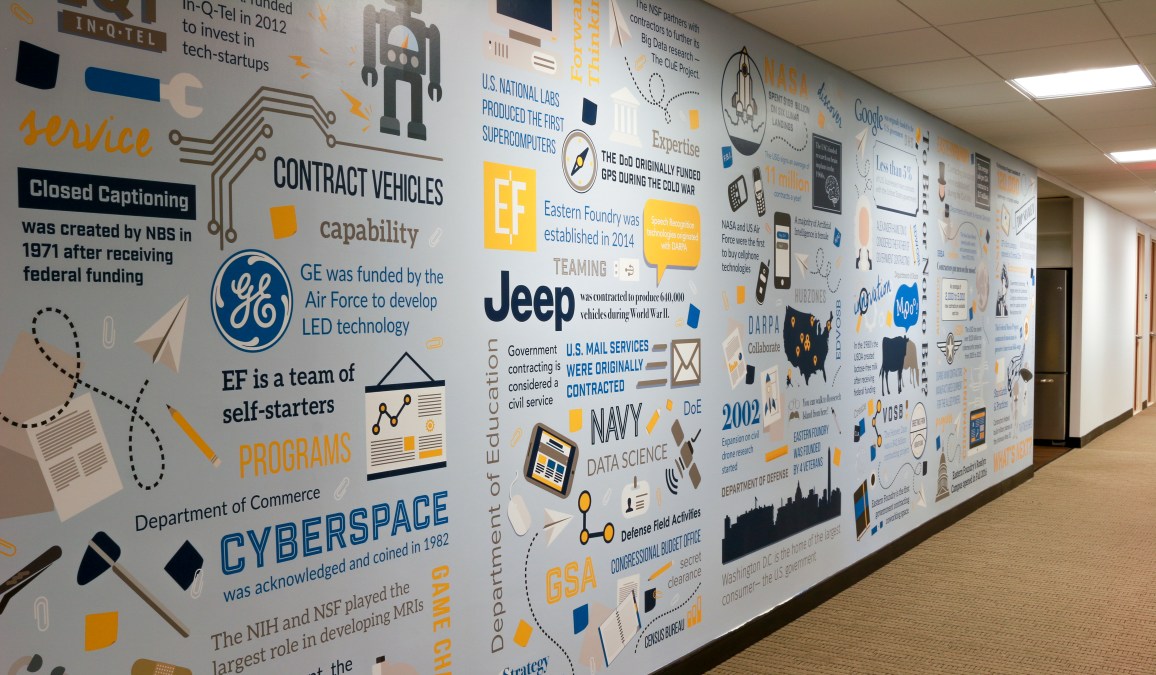 Amazon Web Services and small government contractor incubator and coworking space Eastern Foundry are teaming up to host a hackathon next month.
The weekend-long event, which will be held Dec. 15-16 at the AWS offices in Arlington, Virginia, will focus on two challenges faced by the Small Business Administration: how to get faster, simpler help to small businesses in the wake of a natural disaster, and how to make the Small Business Innovation Research (SBIR) grant process more transparent and accessible.
"Amazon Web Services, in cooperation with Eastern Foundry, are excited to organize a hackathon focusing on small business requirements and aimed at creating innovative applications for the broader small business community to leverage," David Levy, vice president of U.S. federal government at AWS, said in a statement. "The event is a great way to foster innovation within the small business community and allow our region's top tech talent to showcase new ideas."
Geoff Orazem, co-founder of Eastern Foundry, sees the event as part of an increasing tide of interest in civic action. "People want to help the government function," he told FedScoop. And he thinks they'll be willing to give up a weekend to accomplish this. The two chosen topics came out of conversations between AWS and Eastern Foundry, Orazem said. The organizers wanted to focus on areas where small teams of coders and designers can have a true impact in a short period of time.
Between the two challenges, there is certainly some hierarchy, though — Orazem admits that the SBIR challenge will probably get a little further than the disaster response challenge. "My gut tells me that we can get pretty close" to developing an "actionable roadmap" for would-be SBIR participants in just one weekend, he said. The disaster response challenge, meanwhile, involves a bit more bureaucracy.
Orazem hopes to get a diverse mix of participants — some, like U.S. Digital Service or 18F employees, who have experience with government tech like; some civic tech people with user experience and design chops; and some techies who've never touched government problems before.
If anything, he's most excited about this last group. "We are really looking forward to seeing people there who have no government subject matter expertise," he said. "As a citizen, it really concerns me about the division that exists between the public sector technology community and the private sector technology community because it's artificial and it's overtly unhealthy."
Perhaps, Orazem said, a weekend hackathon is a way to tear down this wall, if only just a little. "Hopefully this is the first of many," he said.