VA, DOD launch joint office to make decisions on health record interoperability
But the office, called FERHM, is currently unstaffed.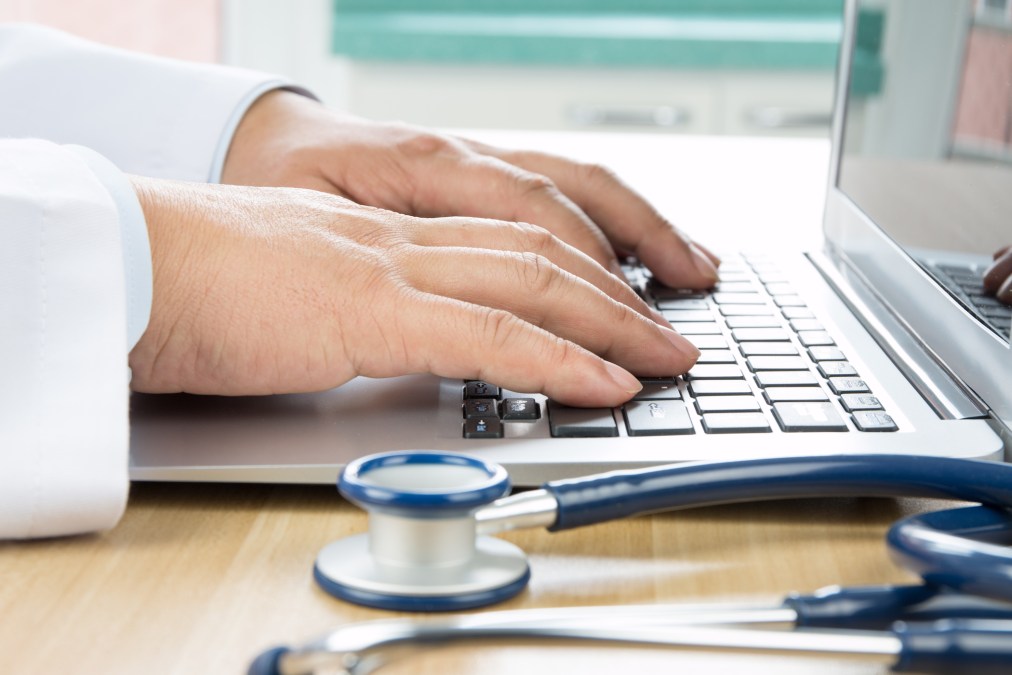 Leaders from the departments of Defense and Veterans Affairs testified Wednesday that they've created an office to oversee the interoperability of electronic health records [EHRs] between the two as they roll out new, modernized systems.
DOD and VA agreed to the creation of the Federal Electronic Health Record Modernization (FEHRM, which they pronounce like "firm") program management office March 1, officials said during a House Veterans Affairs Subcommittee on Technology Modernization hearing.
The two departments are "co-developing a joint organizational/management structure. To execute this strategy, DOD and VA proposed establishing FEHRM … responsible for effectively adjudicating functional, technical and programmatic decisions in support of DOD's and VA's integrated EHR solutions," said John Windom, executive director of VA's Office of Electronic Health Record Modernization.
"The intention of the FEHRM is to be the deciding authority on issues," Windom said. Its "decisions will then be executed by the respective departments."
It's a move that lawmakers have been asking to happen for months as both departments develop modernized EHRs built on Cerner technology — DOD's called MHS GENESIS, and the VA's called the Electronic Health Record Modernization. Though they're built on the same platform, overseers on Capitol Hill fear the departments won't coordinate decisions about standards and governance, leading to a pair of modernized systems that don't seamlessly share information. The current DOD/VA Interagency Program Office — which makes guiding recommendations for interoperability but has no decision-making authority — will transition into the FEHRM office.
To the chagrin of the subcommittee, though, the three-month-old office still lacks leadership, staffing and resource plans, and a charter.
"We have a one-page slide … about a three-phase plan, but it's hard to find where the governance or accountability is in this plan. We're also missing details on staffing and resources," subcommittee Chairwoman Susie Lee, D-Nev., said Wednesday in her opening remarks. "Based on the timeline for implementation, it appears that it will come too late to address the critical decisions that must be made now."
Windom told Lee and the subcommittee that, as part of phase one of the plan, "the documents are in staffing, including the charter, as are the persons that will serve as the director and deputy director." The departments are planning to appoint interim leadership for the office once it gets an approved charter.
Then, in phase two, the focus will be on "solidifying [EHR] workflows in alignment with DOD." Finally, phase three will revolve around the office's initial operating capability. "As you know, until we demonstrate that it works in an operational environment, it really does not make sense to move resources until we've solidified our strategy," Windom said.
Lauren Thompson, director of the DOD-VA IPO, explained that once appointed, leaders will "have the authority to direct each department to execute joint decisions for technical, programmatic and functional functions under its purview and will provide oversight regarding required funding and policy as necessary." They will "report equally" to deputy secretaries of DOD and VA.
Lawmakers think it might be too little too late.
"No one wanted the [office] to be stood up this late," said Rep. Jim Banks, R-Ind. "But this is the reality. We're now four months out from the go-live date for MHS GENESIS wave one, and 10 months out from the go-live date for VA's initial operating capability sites."
Lee said at this point, all they really have is "a concept" with no actionable plan — or, at least, she hasn't seen it. She questioned, in her prepared remarks, if the two departments are actually "invested in the idea of true joint governance and true transparency."
"I hope I'm wrong in that the VA and DOD do want a real solution and a functional governance structure," she said. "I'd like to believe after we made this investment and are prepared to spend at least $16 billion in taxpayer money on modernizing health records for services members, veterans and their families that we are prepared to do this right."