Cerner touts early success for DOD e-health record modernization
A top Cerner official said "we're well-positioned to soon kick off the next phase of deployment across military medical facilities in California and Idaho."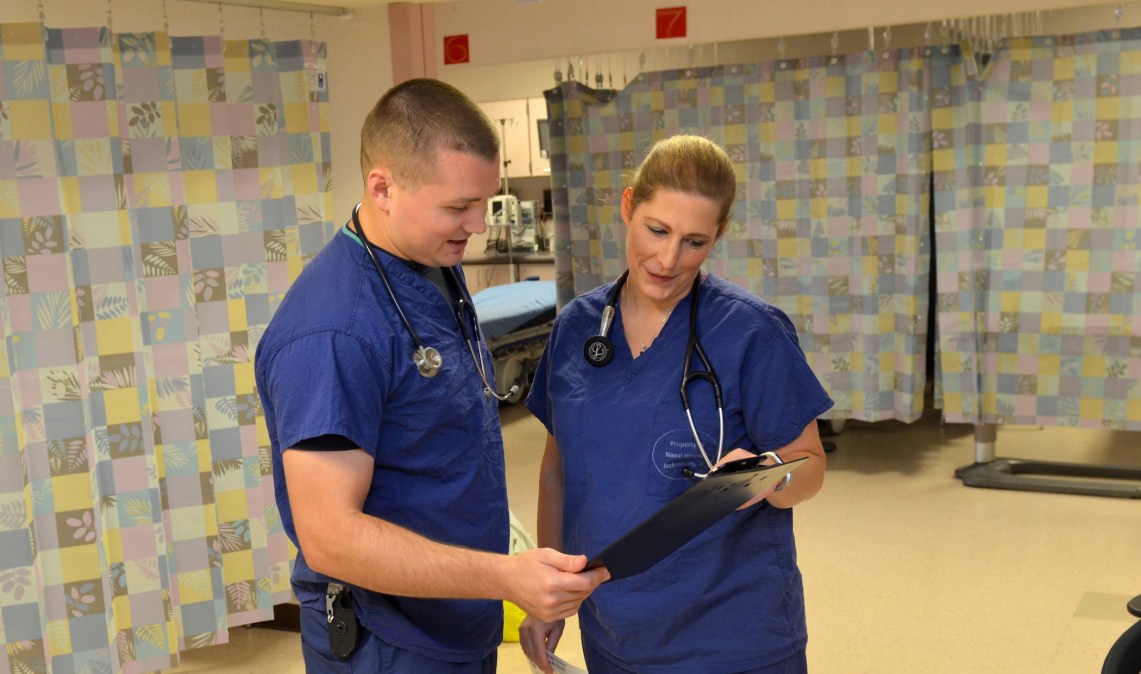 Pilots of the Department of Defense's new electronic health record system MHS GENESIS have scored early successes while making key adjustments to address struggles spelled out in a report in May, says a top executive at the company leading the system's development.
"So far, our focus has centered on implementing solutions at four DoD military treatment facilities, or initial operational capability (IOC) sites," Travis Dalton, president of Cerner's government services line, wrote in a blog post Tuesday. "I recently had the opportunity to visit these sites and meet with their leadership teams. I am encouraged by the progress being made and the direction we are now headed. Even in this early stage, thanks to the leadership at each site, we're seeing improvements in patient safety, patient care and efficiency."
Dalton goes on describe the improvements MHS GENESIS has driven at the pilots in the Pacific Northwest — things like "a nine-minute improvement in the time from when a patient arrives at the Emergency Department (ED) to when they see an ED provider" and the avoidance of duplicate lab orders or chest X-rays. Also, patients and their care teams are now communicating 40 percent more through online portal messages, he writes.
These proclaimed successes stand in contrast to the findings of a report earlier this year from DOD's Joint Interoperable Test Command. The Pentagon team conducted an Initial Operational Test & Evaluation at MHS GENESIS's four pilot sites, finding then that the $4.3 billion project was "neither operationally effective nor operationally suitable."
Dalton acknowledged the report and said it "confirmed some of the challenges the team was already working to resolve" prior to its release.
"Though some have portrayed the report's findings as a setback for the program, these reports accomplished exactly what we intended," he said. "We welcome the feedback from the IOT&E reports as well as direct feedback from end-users and leadership at the IOC sites. We will continue to work with them to optimize and improve the system throughout the lifespan of the program."
Because things are going well, Dalton said, "we're well-positioned to soon kick off the next phase of deployment across military medical facilities in California and Idaho."
Success at the DOD pilots also matters for the Department of Veterans Affairs, which is following in the Pentagon's footsteps by rolling out a nearly identical modernized EHR developed by Cerner so the two will be interoperable as a service member transitions into retirement as a veteran.
"Cerner and the agency are committed to applying commercial best practices, as well as any lessons learned from our DoD experience, to the VA's Electronic Health Record Modernization (EHRM) program," Dalton wrote. "The VA has unique challenges and it's critical that end-users and stakeholders are engaged throughout the implementation process."
The company recently convened more than 400 "stakeholders including Veteran Service Organizations, government officials from the VA, DoD, Office of Management and Budget, and industry partners" in Missouri for the project's kickoff, he added.
"Servicemembers and Veterans deserve the very best care and services available – whether treatment is received in the community, at a military or VA facility," Dalton said. "When the DoD and VA implementations are complete, Servicemembers and Veterans will no longer be forced to carry a printed version of their records, experience gaps in care or undergo redundant medical testing. Instead, providers will be able to see a patient's complete health record – rather than just a snapshot or their current medical condition."