VA holding back speed of EHR development to benefit veterans, leaders say
Cerner wants VA to go faster, but "we're holding them back," said the EHR project's lead.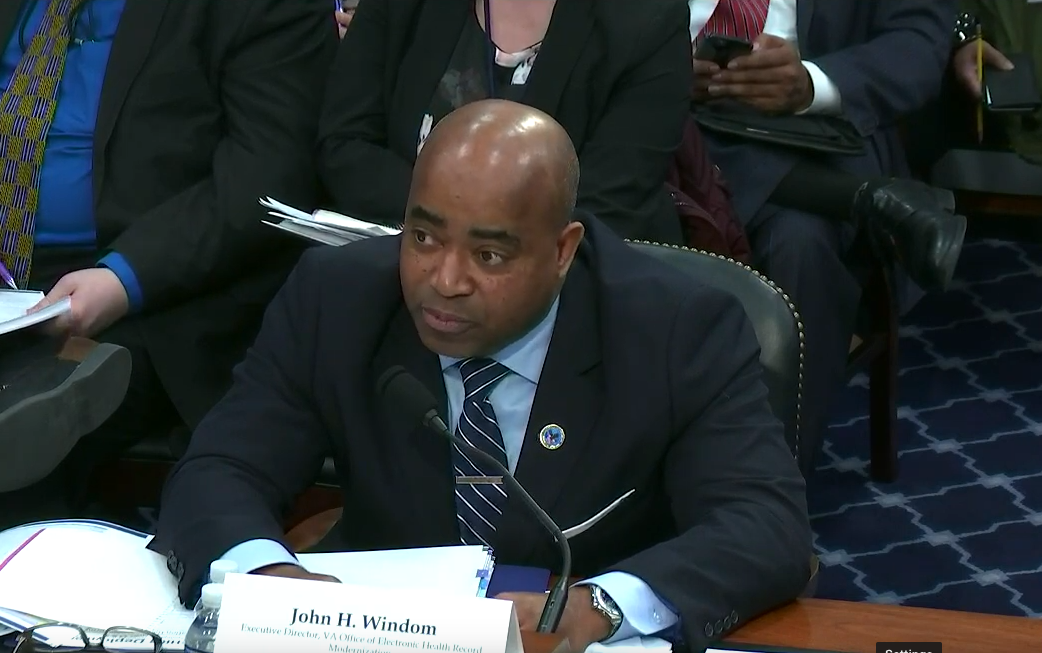 It will be 2028 when the Department of Veterans Affairs fully develops and implements its modernized and interoperable electronic health record across if all goes as planned. And though there has been demand — and some opportunities — for the VA to speed up that timeline, the program's leaders said Wednesday they want to keep things slow and steady, at least for now.
In fact, Cerner, the company leading development of the $16 billion EHR, "wants to go faster," said John Windom, executive director of VA's Office of Electronic Health Record Modernization. "We're holding them back."
Asked during a House Appropriations subcommittee why VA might slow the process down rather than try to trim time off the contract's 10-year development timeline, Windom responded, "We have to."
"My job is to balance cost, schedule and performance with risk," he said. "Risk is something that we must assess. And so our care to the veterans is what we're here for."
While 10 years may seem like a long time, when compared to other EHR migrations in the commercial world — as well as the ongoing project at the Pentagon to build a similar platform around Cerner's system that will be interoperable with the VA's — the department isn't really moving that slow.
Windom said "we weighed the risk to supporting our veterans with the implementation strategy of commercial and DOD [use cases]" to set the pace. The Department of Defense's MHS Genesis EHR buildout, for instance, is scheduled to take seven years to develop across 55 medical centers. The VA is following DOD's path of development east across the U.S. to take advantage of lessons learned and ensure interoperability, but it's doing so at a much greater scale, implementing its EHR at more than 170 medical centers in just three more years' time.
Windom's worry is not about the technology — it's about the culture, training and successful adoption of a brand new EHR. "We have to train our users. When you look at the historic failures of a business transformation … it's training. So making sure end users are prepared to use the new system is imperative."
While VA officials admitted to taking things slower than Cerner or other constituents might want, they still expressed an urgency to migrate to the Cerner platform. CIO James Gfrerer said that, if possible, the VA would like to take advantage of opportunities to "to pull milestones forward," pointing to a recent pivot in the development of the EHR's scheduling system as one example.
"There's not any one of us … who would want this to go any slower than it has to," Gfrerer said.
And it's very possible there may be such opportunities — but the VA won't know until after completing the initial operational capability (IOC) phase at three VA medical facilities in the Pacific Northwest, which kicks off next March.
"We don't want to disrupt the care being delivered to our veterans by being overly aggressive until we get through IOC to ascertain what efficiencies can be gained," Windom said.
Later he added, "We are the accountable officials. And so we have to control the speed in support of successful implementation. So I am about being cautiously aggressive. I'll be able to tell you much more when I see the implementation successes during IOC." Though, he said, like the opportunity Gfrerer mentioned with the scheduling platform, the leaders "look forward to bringing more things that introduce efficiencies to the process."
Lawmakers expressed a bit of rare confidence in the VA EHR based on what officials told them Wednesday. "All this is a good thing," said Rep. Will Hurd, R-Texas. And Rep. Debbie Wasserman-Shultz, D-Fla., closed the hearing having "somewhat more confidence that I did at the beginning," she said.