GSA details 'rapid changes' underway for acquisition
GSA officials outlined plans to streamline internal operations.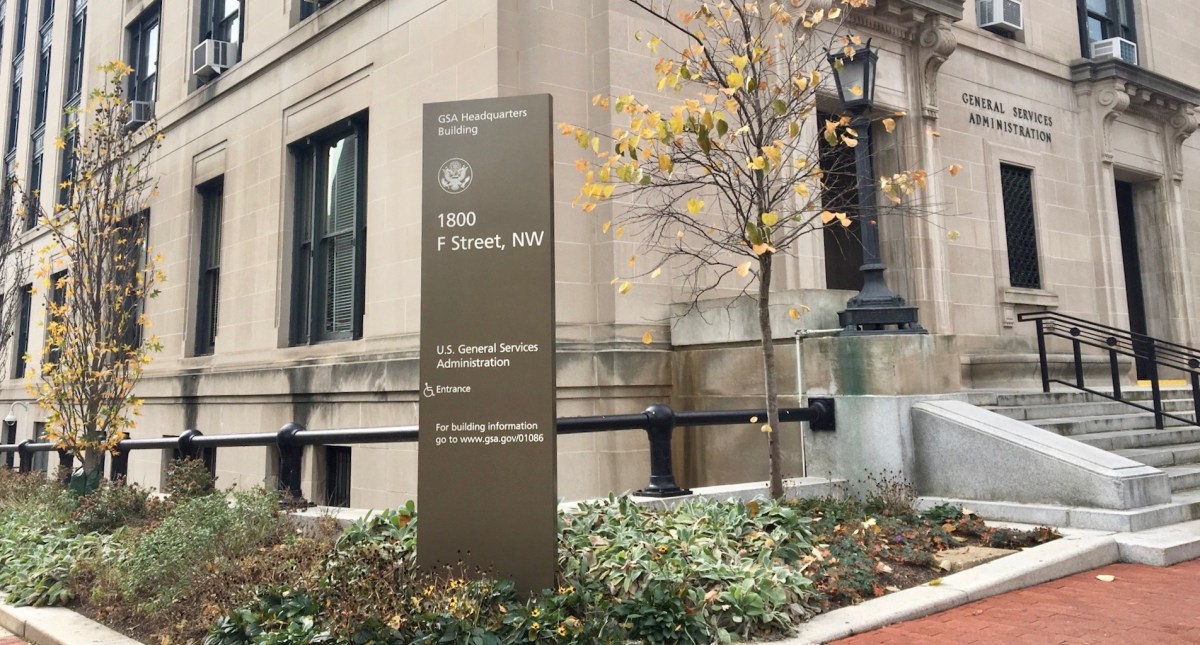 Officials from the General Services Administration's procurement arm outlined plans Tuesday to streamline the agency's internal operations, including better use of data, boosting systems efficiencies and process reforms.
Crystal Philcox, assistant commissioner of enterprise strategy management for the Federal Acquisition Service, said at an ACT-IAC session that GSA continues to implement its "Federal Marketplace" strategy, a broad agencywide plan to make acquisition more efficient and user-friendly for stakeholders.
"This strategy is really focused on experience," she said. "I am pulling in as many things as I can find at GSA that have to do with improving the experience of interacting with the agency, for both buyers and suppliers."
The strategy includes ongoing projects like GSA's schedules consolidation and its e-commerce portals, but will also delve into other arenas like overhauling its contract-writing systems and crafting product offerings catalogs for customers.
Philcox said teams are currently crafting business process maps right now to help diagram the acquisition lifecycle a new contract-writing system would cover and expect to define the system's scope by late spring or early summer.
The catalog, however, will require extensive data analytics to provide a robust customer experience, and she said GSA is exploring what data sets are needed to meet those goals.
"That team will be coming out to our suppliers to figure out with you what's the easiest and best way to do that," she said. "How do we get your information into our systems so we can then flip it back around to buyers so it's clear and easy for them to understand what we have out there for purchase."
Philcox described the catalog project as "nascent" in terms of its early development and said it will be happening alongside an ongoing refresh of the agency's online shopping and ordering platform, GSA Advantage.
Undergirding GSA's approach to these projects is a new group that acts as a clearinghouse for the agency's potential technology investments. The FAS Systems Governance Committee determines which projects GSA will move forward with in a holistic fashion and from an enterprise perspective, said Judith Zawatsky, FAS assistant commissioner of the Office of Systems Management.
"So rather than business-lines jockeying for dollars for their own things, we're really more looking at how we can make the best use of our colleagues from GSA IT, the capacity and capability that they have to support our industry partners and make tools available to our customers," she said.
Zawatsky said the committee is funded and makes recommendations on projects to FAS commissioner Alan Thomas on a weekly basis as a way to ensure the best tools to serve GSA receive needed support, instead of a federated struggle for funding.
"Rather than it being that sort of knife-fight of different business lines saying, 'me first, me first,' it's what can we design together to best allow the customers to get to the mission-critical services that they need," she said. "It really has brought to light opportunities that we haven't seen before for us to be able to work together and think together about how we look at it."
Zawaskty didn't say how large the committee is but noted that it includes stakeholders from GSA's various lines of business to incorporate a wide range of views on the tools they will invest in.
As for GSA's e-commerce portal project, Philcox said GSA officials expect to release a report to Congress at the end of March on the next steps of implementation.