U.S. CIO teases forthcoming Federal Data Strategy
Suzette Kent expects the data strategy will be released in coming weeks with the White House's key data priorities for 2019.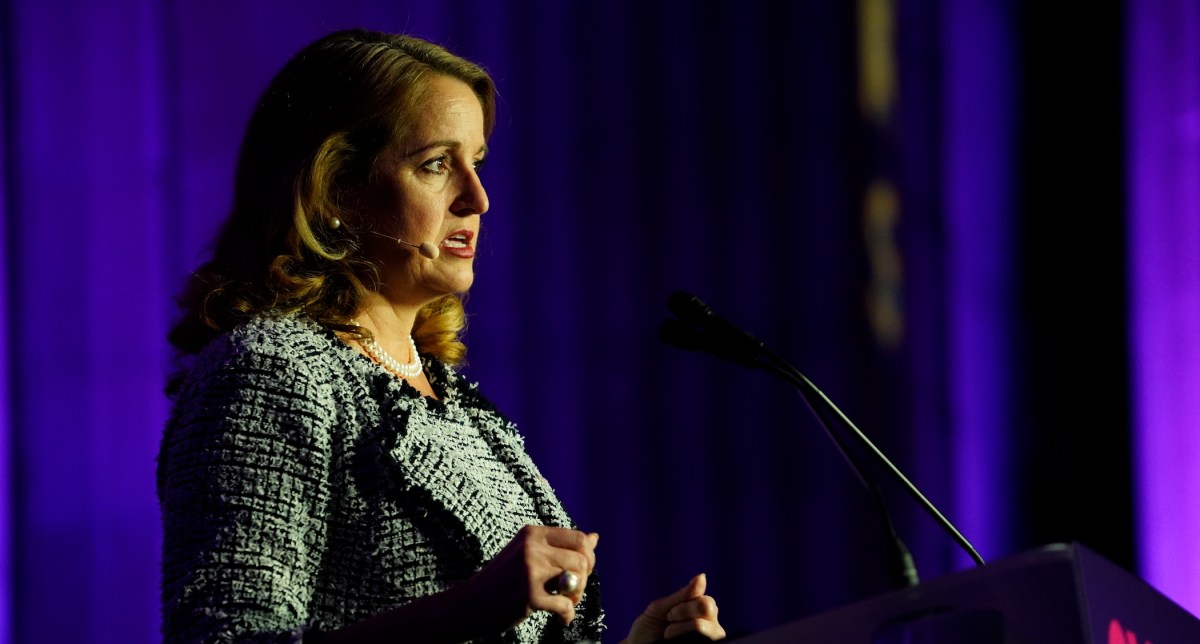 As the White House plans to release the first Federal Data Strategy "very soon," U.S. CIO Suzette Kent teased Wednesday several of the priorities the administration plans to include in the strategy.
Kent said the data strategy will arrive in the coming weeks with the White House's key data priorities for 2019 — "the actions that we're asking agencies to prioritize for 2019" and "things that will continue to propel us forward as quickly as possible."
She briefly described what to expect when the strategy drops: "We're ensuring that we're using federal data to grow the economy and increase effectiveness in government," Kent said. The administration is also focused, she said, on "preserving individual privacy and building citizen trust. And ensuring that we're prioritizing certain data sets that are important to stimulating our economy, protecting our nation and continuing research in this field."
"We're also expanding some of the things that we have done in the geospatial area, which is one of the most successful areas of open data so far," she noted, adding that there will be continued and added focus on fiscal data transparency.
Along with those priorities, Kent said the administration has teed up "a set of activities that are focused around expanding our ethical frameworks, building data and access tools that are reusable." Data.gov, for instance, is a great tool in its intent but perhaps isn't as easy to use as federal agencies would like, she said. "We have to make those more usable and leverage modern technology."
Speaking at the AFCEA DC Artificial Intelligence and Machine Learning Summit, Kent tied the new data strategy back to AI as the arduous but necessary foundation that needs to be developed before to ensure the success of intelligent automation.
"Some of the investments we have to make in data are some of the toughest work that we're going to have to do in the next few years," she said. But in doing that tough work, it gets federal agencies to a place of "transformative capabilities" that "help us solve some of our most complex problems faster and in ways that we couldn't even imagine many years ago."
The administration has been developing the Federal Data Strategy since the release of the President's Management Agenda, which features a cross-agency priority goal for "leveraging data as a strategic asset." The team leading that goal issued several requests for public input into the development of the strategy.
Later in 2019 after the release of the strategy, the administration will issue a one-year action plan for the actions set out in the plan.