FedScoop's Top Women in Tech 2017: Beth Beck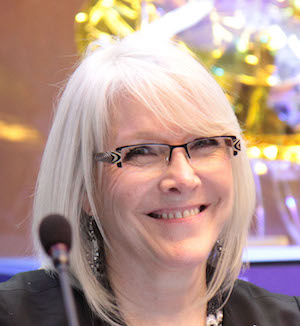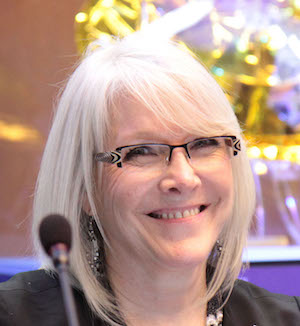 Beth Beck, Deputy Associate CIO for Technology and Innovation, NASA
Beth Beck wears many different hats at NASA. Among those, she is currently serving as deputy associate chief information officer for Technology and Innovation.
In that role, Beck say she and her colleagues work to make sure innovation has a voice. In conversations with leadership, she helps those around her look strategically at the future of technology.
She has also been asked on to take on NASA's information management portfolio, and she continues to serve as the Open Innovation manager.
Can you talk about the biggest challenge you've faced in your career, and how you worked to conquer that challenge?
I'm an outlier. … I am surrounded by linear thinkers and I'm a nonlinear thinker, and so that has been the challenge. I'm an outlier in an very linear organization, and so I don't think the way other people think. It is value added to a conversation … it's OK to not look or think like the people around you. It can be extremely lonely and it can be frustrating, but the reward is that in thinking differently we push the conversation to really uncomfortable places where it wouldn't go to, where it needs to go. And so that … my challenge is just allowing myself to be different and knowing that that's OK, when the world tells me it's not OK, and I need to look and act like everyone else.
What would you say to young women who are thinking about a career in technology or a related field?
The thing that we learned through our studies … men assume they can do a job whether or not they can. Women assume they cannot do the job whether or not they can. And so what women do is women dig in, do a lot more homework and they want to be the expert. This is very generic, these are all very generic statements, but this is based on our interviews, and our literature — and I know for myself this is the truth, and my experience at NASA with men, because men go, "Sure, I can do it." I go, "you have no experience in that," and they get the job because they applied. And the women don't apply because they go, "Oh I want to go take another class, oh I'm gonna go do this."