FedScoop's Top Women in Tech 2017: Jean Edwards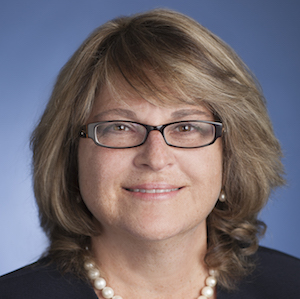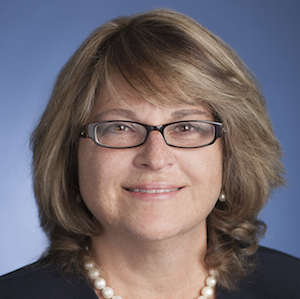 Jean Edwards, Director of Strategic Programs for Civilian Federal Business, Dell EMC
Jean Edwards currently leads Dell EMC's efforts to support modernization across the federal government and is responsible for identifying, prioritizing and capturing top programs and key initiatives across civilian and defense agencies. Edwards also coordinates community outreach programs that support housing for the elderly or other people in need of assistance, coach military retirees moving into the IT workforce and mentor women in their IT careers.
Can you talk about the biggest challenge you've faced in your career? How did you conquer that challenge?
Learn my talents and capabilities and turn them into strengths for me, family and the companies I have and current work for. Pushed to expand continued investments in training, volunteer for new projects, work with new/different groups of diverse talent, and stepped outside of current role responsibilities to meet and learn about people, processes and technology. Made significant investment to balance work and work life – home, marriage, children and family.
What would you say to young women who are thinking about a career in technology or related fields, or just starting out in their careers? What's the best advice you could offer for success?
Love what you do and trust your internal compass to seek out what you don't already know. Find a mentor and folks you can trust to help with your development; seek out regular discussion groups to listen to those who have experience you seek to gain; and, always apply what you learned to improve or change your career. Challenges will always be there and they will come and go with more challenges right behind them. Strength comes in knowledge and experience and continued self-improvement. Always reach out for the experience to learn more than you knew yesterday and with it comes success.
Why is it important to you to empower women and other minorities to join more technical and technology-related fields?
Expect that you can do more than what you think you are capable of. Be good at math, science, computer languages/technology, and/or information technology, as well as individual and team leadership skills, and you can learn how to apply what you know into a career that is best suited for your strengths and contribution to others. Education and continued training on technical and technology-related fields require establishing and accomplishing goals to move forward one step at a time. You can balance work and have the life/family you want as well. Find the companies within the technical and technology-related fields who offer work and life balance. There are more corporations today (than 15-plus years ago) who want empower women employees to stay working for them through all stages of their work/work life careers.