FedScoop's Top Women in Tech 2017: Kay Kapoor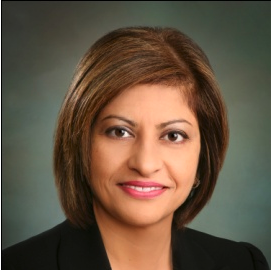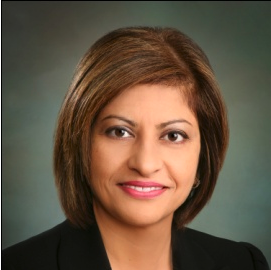 Kay Kapoor. President, AT&T Federal
As president of AT&T federal, Kay Kapoor leads the company's Global Public Sector Solutions segment — 4,500 professionals focused on providing solutions to federal agencies and public sector organizations.
The company is vying for several major federal government contracts.
Can you talk about the biggest challenge you've faced in your career? How did you conquer that challenge?
Being a female leader in a traditionally male-dominated field brings an interesting set of challenges. However, I have found that focus, drive, commitment, and a bias for results always wins the day in business.
What would you say to young women who are thinking about a career in technology or related fields, or just starting out in their careers? What's the best advice you could offer for success?
Stay focused on results. It's hard for anyone to argue with repeated successful results. There will be obstacles and distractions along the way. Unfortunately, there will also be detractors. Don't lose focus over these things. Stay results-oriented.
I recently saw an interesting documentary about Warren Buffet, the fabled "Oracle of Omaha." At one point, he is sitting with Bill Gates and they are each asked to write down the one word that best captures the attribute that helped them succeed in their careers. Without knowing what each other wrote, they both wrote the same word: focus.
Focus creates efficiencies and creates a faster path to victories on your career path.
In addition, don't be afraid to ask for help. The best leaders always ask for help. Turn to those who inspire you or those that demonstrate strength where you feel you might have weakness.
What/who inspired you to get into your field of work?
I arrived in the U.S. as an 18-year-old university student from my native India. I was not a math or science enthusiast originally. It was frustrating to me, and I did not have an affinity for numbers. But I saw opportunity in computing and believed in its promise for the future. And I had strong encouragement from those I loved and trusted. So I doubled-down on learning technology. By pursuing and achieving my degree in information systems, I built the foundation for a successful career, specifically in engineering but also as an organizational leader.