FedScoop's Top Women in Tech 2017: Kimberly Baker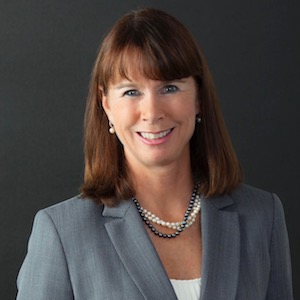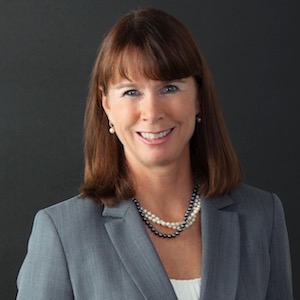 Kimberly Baker, Vice President and General Manager, Public Sector, RedSeal
Fast-growing RedSeal is definitely an "early-stage" cybersecurity company, says Kimberly Baker, and her top initiative has been to ensure that its public sector business meets the needs of the "largest, most complex networks in the world" — namely those at the Defense Department, the U.S. intelligence community and other government agencies. The VP and GM says it has been crucial to hire top talent and "fuel a high-performing team" around her.
Entering the tech field was a natural decision — early on, she followed her father and grandfather into a job at AT&T, making her the fourth generation in her family to work for some part of the Bell System. "There is no more exciting field with more choices to pursue than technology, every five to 10 years brings tremendous change and challenge," she says.
Can you talk about the biggest challenge you've faced in your career? How did you conquer that challenge?
This is a tough one. I guess the biggest challenges were when I was a young, first-time, female manager leading teams mostly comprised of highly technical, older men. I knew my strengths lay in building and leading teams where I was a peer. Building trust, using transparency, insuring collaboration and over communicating worked for me then. I used those skills in the formal leadership role focusing on the strategy, goals and outcomes. I always made it about the success of the team and the customer, not about me. Usually it worked!
What would you say to young women who are thinking about a career in technology or related fields, or just starting out in their careers? What's the best advice you could offer for success?
Never let yourself get bored. Push for the next opportunity or challenge. Continue to pursue your education. Find a few mentors and invest the time to learn from them. Give back to your community. Learn from every boss, even if its how not to be a good boss.
Why is it important to you to empower women and other minorities to join more technical and technology-related fields?
The opportunities I was given when I joined AT&T in the 1980s as a woman right out of college with a marketing degree were because AT&T realized that the technical field needed diversity to thrive and serve the new marketplace. I received technical training and was given the chance to advance in a highly technical field. The marketplace is diverse. Companies need women and minorities to best understand and interact with their markets and customers. Being a woman in technology is highly rewarding, challenging, provides an excellent living and is never dull. I want more women to see a career path in technology and have mentors to help them navigate.