FedScoop's Top Women in Tech 2017: LaVerne Council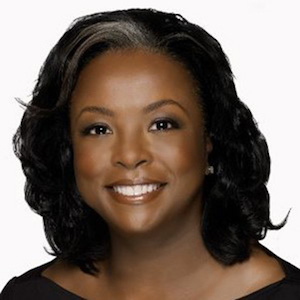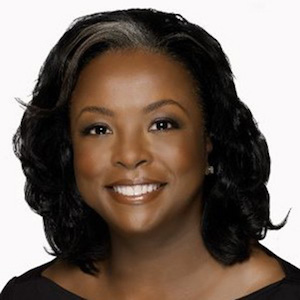 LaVerne Council, Senior Vice President of the Center for Connected Government, MITRE
After bringing transformational change to the Department of Veterans Affairs in a short time, LaVerne Council will now join the MITRE Corp. on April 3 to lead its Center for Connected Government. Rather than returning to private industry, the former CIO at the VA said she chose her new role at MITRE — a not-for-profit that operates federally funded research and development centers — over other offers "to bring what I've learned in private industry to the federal space and really help to make things better."
"The organization is really there to provide innovation and and do things in a much more effective and efficient manner on behalf of the public and in support of government agencies so they can do their best. That felt more aligned to my values," she said.
Can you talk about the biggest challenge you've faced in your career, and how you worked to conquer that challenge?
One of the biggest challenges is the work-life choice situation that all women face and ensuring that you're being true to the people you love, aka your family, to the people you care for and work with, and to the organization that you've made commitments to. As a woman, we can't change physiology, so it is what it is, so you want to make sure you're treating everyone fairly and meeting all your expectations. At the same time though, I think it's important to understand "are you treating your own expectations fairly and treating yourself fairly."
The way I addressed it was by addressing it, by really coming head-on to the reality of who I was, how I wanted to live, how I wanted my life to work and how I wanted to be engaged … I moved from thinking about things as a work-life balance to thinking about them as work-life choices. By making choices, it was much more empowering. By making choices, I spent much less time apologizing for it.
What would you say to young women who are thinking about a career in technology or a related field?
I love tech. I love solution sets. I love innovation. And if you have an interest in that, you've got to go for it, and you've got to stick with it. And you can't get stuck on how many women aren't doing something. You've just got to do you and go for it. What I tell younger women is seek your dreams and enjoy what you do. If you enjoy what you do, you will always be good at it, because you're going to bring passion to it, bring energy to it, you're going to bring innovation to it, you're going to bring such enthusiasm to it that other people will hear you. But do it because you love it.
Why is it important to you to empower women and other minorities to join more technical and technology-related fields?
I think this country was created on diversity. And what made it great is the variety of people, mindsets, thoughts, ideas that came from everywhere. The worst thing that could happen is that you inhibit any corridor, any group of people, any gender from doing the best that they can because that means we're going to miss what they bring to the table. I think many time people talk about diversity as representation. It is not just that. With me comes a whole way of thinking about things that I know is different because of my life experience. All those things have to come to bear. I think that's the basis of innovation.