FedScoop's Top Women in Tech 2017: Meredith Romley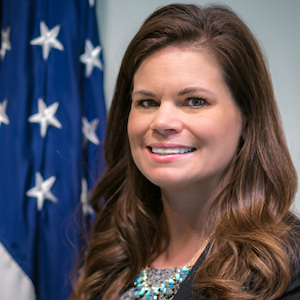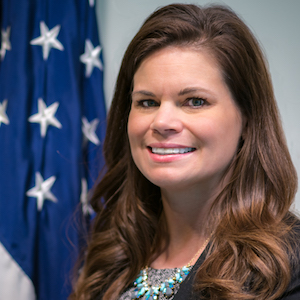 Meredith Romley, Senior Policy Analyst, Office of Federal Procurement Policy
As as senior policy analyst with OMB's Office of Federal Procurement Policy, Meredith Romley works to help agencies use taxpayer money more efficiently and effectively as they buy IT. In the past year, Romley said there's been tremendous progress in reducing the hundreds of duplicative contracts and huge price variances that agencies have for the technology they buy — particularly for the $8 billion spent on mobile, software, and laptops and desktops. Romley was instrumental in OMB's efforts to develop the first Enterprise Software Category Team prior to FITARA and to introduce the policy for buying and managing computer work stations in 2015.
Can you talk about the biggest challenge you've faced in your career? How did you conquer that challenge?
The toughest challenge was working to reform the federal government's disaster response and recovery efforts in the aftermath of Hurricane Katrina. There were huge hurdles, from statutes, regulations, standard procedures, lack of adequate IT infrastructure, staffing, and the list goes on. I don't think all of the challenges were conquered, but I know there were vast improvements made that have a direct impact on many lives; I was fortunate to contribute. In addition, there is a continuous and ongoing challenge to maintain a work-life balance.
What would you say to young women who are thinking about a career in technology or related fields, or just starting out in their careers? What's the best advice you could offer for success?
My advice would be to be bold, ask a lot of questions, and work your hardest every single day. Constantly look for ways to improve upon the status quo.
What/who inspired you to get into your field of work?
I've always known I wanted to be in public service; I have a strong desire to help the greater good. What keeps me going is the ability to make an impact. I love my job, I adore the people I work with, and I am constantly faced with new challenges that create great opportunities.
Why is it important to you to empower women and other minorities to join more technical and technology-related fields?
It's important for women and minorities to know they are just as capable as men in all fields, especially STEM. STEM is essential to the growth of our global economy — it's embedded in every aspect of our lives; therefore, women and minorities should feel especially compelled to help contribute to this critical field.