FedScoop's Top Women in Tech 2017: Renee Wynn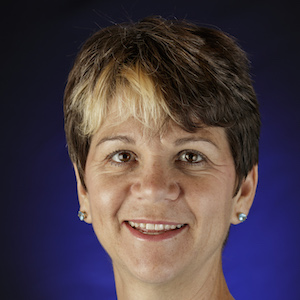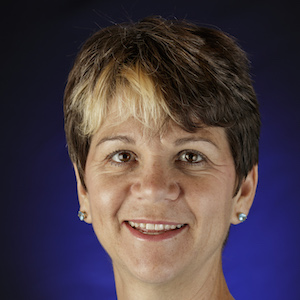 Renee Wynn, CIO, NASA
Renee Wynn is NASA's top IT official, which means she is responsible for strengthening the space agency's security posture, identifying inefficiencies and managing IT program costs.
Right now her office is continuing its ongoing cyber-protection work and looking at tools that could make it easier for the agency to share and experiment with its data.
Can you talk about the biggest challenge you've faced in your career? How did you conquer that challenge?
My career has had many challenges. The biggest one was learning to negotiate on behalf of the federal government which also includes the ability to manage your emotions (don't take things personally), [and] facilitate results-oriented discussions, including getting difficult issues on the table, including conflict management skills, and then reviewing all the details associated with the agreement to ensure it met the needs of all the stakeholders. This was both exhausting and rewarding.
What would you say to young women who are thinking about a career in technology or related fields, or just starting out in their careers? What's the best advice you could offer for success?
I think the most important advice for girls or women who want to consider a career in tech is really the same advice for all women and girls anywhere — believe in your own abilities. I would also add that sometimes the tech industry offers flexibility. In many companies, it is commonly accepted that people can work on their own schedules and often work from any location. This makes a big difference when trying to have a career and a family.
If you're thinking about a government tech job, be patient. Sometimes finding a government tech job can be difficult. A lot of people want to work for places like NASA. We have the "gee-whiz cool factor." Attracting, hiring and retaining a diverse and extraordinary IT workforce is critical to NASA's success. Fortunately, NASA's mission often attracts the best and the brightest of the U.S. population even though higher salaries can be achieved within the private sector. NASA IT organizations must continue to communicate the value of the NASA mission and the exciting and fulfilling work planned and achieved by the agency to continue to attract and retain top IT talent.
Why is it important to you to empower women and other minorities to join more technical and technology-related fields?
I believe a leader's job is to inspire, motivate and make people greater than they think possible. A truly great leader takes people on a continuous learning and results oriented journey. It's important for leaders to steer people towards meeting the organization's vision, mission and goals. That person should always provide an inclusive workplace that fosters the development of others, facilitates cooperation and teamwork and supports constructive resolution and conflicts. I also believe it's important to be open-minded and be willing to accept suggestions and be in a learning mode. Give employees a voice.