FedScoop's Top Women in Tech 2017: Sen. Kamala Harris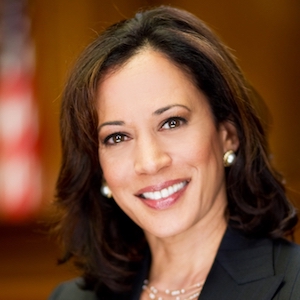 Kamala Harris, Democratic Senator, California
Kamala Harris comes to the U.S. Senate from California's state government, where she was attorney general.
During her tenure, the attorney general's office created "the largest e-crime unit in the nation to investigate and prosecute issues like identity theft, online stalking and cyberattacks," she says.
As a senator, "I'm going to keep fighting to ensure that the best and brightest can continue to bring their talent and creativity to our shores, and that technology is used to empower people and create opportunity for us all," she says.
Can you talk about the biggest challenge you've faced in your career? How did you conquer that challenge?
Throughout my career, I've heard the word "can't." I was told I couldn't care about social justice and be a prosecutor, that I couldn't beat an eight-year incumbent district attorney, that I couldn't secure a $20 billion settlement for struggling California homeowners. My approach has always been the same — to roll up my sleeves, put my head down, and work longer and harder than everyone else to achieve my goals.
What would you say to young women who would want to follow in your footsteps? What's the best advice you could offer for success?
My mother always told me, "You may be the first, but make sure you're not the last." To the young women who aspire to leadership and public service, I say: believe in the power of your voices and your potential to make change. We are all part of a larger story and it's up to us to write the next chapter.
What/who inspired you to get into your field of work?
I grew up with a stroller's-eye view of the civil rights movement, and the idols of my youth—Thurgood Marshall, Charles Hamilton Houston, Constance Baker Motley — were lawyers. They inspired me from a young age to want to be a lawyer and advocate for the vulnerable and voiceless.
Do you think it is important to empower women and other minorities to explore STEM fields? Why?
Absolutely. My mother, Shyamala, came here from India to study endocrinology and became a pioneering breast-cancer researcher. I grew up watching her mentor young women of color and seeing the incredible contributions that women and communities of color have made and continue to make in science and engineering and math. I firmly believe that the more we can encourage these diverse views and experiences — whether in the classroom, the lab, or in Congress — the more progress we'll make as a nation.