FedScoop's Top Women in Tech 2017: Teresa Carlson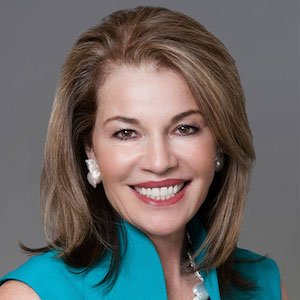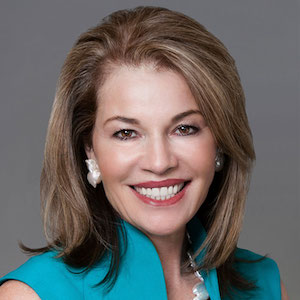 Teresa Carlson, VP Global Public Sector, Amazon Web Services
Amazon Web Services saw huge worldwide growth and momentum in 2016 with the expansion of its AWS Regions, launching five more in Ohio, Montreal, London, Seoul, and Mumbai. As vice president of the global public sector, Teresa Carlson played an instrumental role in that expansion. Additionally, AWS continued evolving its security compliance, working with regulators, associations, and government agencies "to ensure the AWS Cloud meets and exceeds the needs of our customers," Carlson tells FedScoop.
Can you talk about the biggest challenge you've faced in your career? How did you conquer that challenge?
I'm often asked about the biggest challenges in my career, but over time what I've found is that those challenges were actually opportunities, that help push me to go further in my career. I started out my career in speech and language pathology, and you might call the transition over to technology a big challenge — in fact, one that most would say I was not qualified for — but that opportunity is what put me on the path to where I am today. I really encourage young people to keep their eyes open, and when presented with something that may appear to be an obstacle at first, look a bit deeper, and see the positive potential that may be there.
What would you say to young women who are thinking about a career in technology or related fields, or just starting out in their careers? What's the best advice you could offer for success?
I hope young people realize that there are so many opportunities in tech, and the earlier you get involved, the better. With technical skills, you can work in virtually any industry. If you're interested in staying within the tech industry, you can work in many different types of jobs. Tech companies, like AWS, need lawyers, policymakers, marketing experts, writers, event planners, designers and many other professionals to help our company and our customers succeed. There is a place for everyone in tech. Because of this, we have a campaign called [We]PowerTech, to help build a pipeline of women and underrepresented communities skilled in tech, and build the networks of people who are already in the industry. There are thousands of open jobs available, and we want them to be filled with a diverse and inclusive workforce.
The best advice I could offer is to persist, even when difficulties arise. Some people shy away from math and science because it is difficult, and it can be! But I am evidence it is possible for anyone to succeed with effort and persistence. Whether you're early or late to an interest in tech, there are many paths to take to find success in this industry. For students with an academic email address, or veterans, I recommend they start today with AWS Educate, which is a global initiative to provide students and educators with the resources they need to accelerate cloud-related learning. There are multiple learning pathways within, and students can select a dream career and follow a pathway toward it. Once complete, there is a job board and a place to share a portfolio.
Why is it important to you to empower women and other minorities to join more technical and technology-related fields?
I want to empower women and underrepresented communities to join tech, because it is a truly exciting industry with endless possibilities — I've witnessed that firsthand! From a business perspective, Amazon's goal is to be the earth's most customer-centric company. How can we achieve this? We need perspectives that span the needs and the experiences of the globe. When project, product and sales teams from many different backgrounds come together, the customer-centric results are unparalleled. We also want this same success for our customers, which is why [We]PowerTech is not just about building a pipeline for our own future employees, but around building the pipeline of future employees for our current and future customers as well.
I have made speaking about women in tech a big part of my career, but I truly believe actions are louder than words. We've made it a point to work actively — and encourage others to do that same — with great organizations like Girls Who Code, and have traveled around the world meeting with universities and embassies from Korea to Costa Rica to discuss actions that will bridge the diversity gap in tech. We want the next generation to know that if they can see it, they can be it, and that they are the future of tech.