FedScoop's Top Women in Tech 2017: Toni Townes-Whitley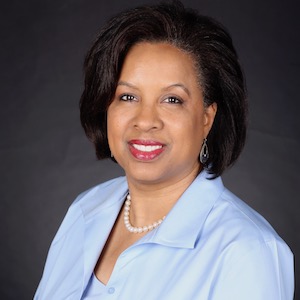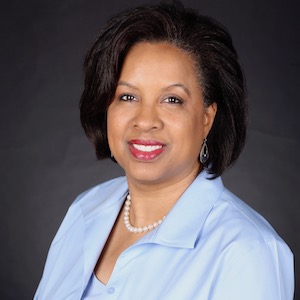 Toni Townes-Whitley, Corporate Vice President, Worldwide Public Sector and Industry, Microsoft
Microsoft's Worldwide Public Sector and Industry business has been updating its strategy for assisting governments and public institutions, and at the center of the effort is Toni Townes-Whitley. Transforming citizen services, improving the productivity of agencies and their workers, optimizing infrastructure investments — those were part of the first phase. Townes-Whitley says the company is "working to take the next step beyond digital transformation to help customers achieve 'digital leadership' by assisting leaders with the policy frameworks and data analytics to use emerging technologies, address complex societal issues, and ensure inclusion of all citizens in the digital economy."
Can you talk about the biggest challenge you've faced in your career? How did you conquer that challenge?
The most challenging time in my career occurred in my previous role at CGI when I was misrepresented in the media related to the Affordable Care Act technology implementation. Media reports alleged CGI received the contract merely because I was a former classmate and friend of former First Lady Michelle Obama. Despite having no connection to the contract, these allegations quickly spread online. This was a dark time for me and my family: I received hate mail, threats and my children were contacted by reporters. But thanks to an amazing show of support from friends and colleagues throughout the industry, I emerged stronger. This episode helped ground me in the principles that have guided me throughout my career and reminded me that you must set your core values up front, work hard to be consistent, and fall back on the reputation you've built to see you through crisis.
What/who inspired you to get into your field of work?
Thanks to my parents, and extended family, I grew up with core values deeply rooted in service, leadership, education and courage. My father is a retired general in the U.S. Army, and my mother is a retired school principal — but as those of you with parents in similar professions know, one never retires from the military or stops being an educator! They continue to be my role models through their 57-year marriage and constant reminders to live with intention and be brave in the pursuit of making the world a more positive and inclusive place. Each aspect of my academic, professional and personal career has led me to the role I have currently with Microsoft, from studying economics and public policy at Princeton's Woodrow Wilson School, to applying this learning through my service in the US Peace Corps in West Africa and work in both federal and D.C. governments, for example. I've honed personal agility in early life as a military brat moving frequently and then later raising five kids in a blended family. I've benefitted from a strong family base and diversity of experiences, but my stronghold remains my Christian faith which encourages and disciplines me to live daily my favorite verse: "To whom much is given, much is required."
Why is it important to you to empower women and other minorities to join more technical and technology-related fields?
We know 4 billion people are currently not participating in the global economy. If technology companies are not purposeful and intentional in their programs, women and people of color may not participate fully in the dividends of the digital transformations we are supporting. As the very nature of work is changing, there is a widening global gender gap within the workforce. According to research from the World Economic Forum, by 2020, there will be one new STEM job for every four jobs lost for men. But women will see only one new STEM job for every 20 jobs lost. Women in emerging countries will be impacted more severely because STEM education opportunities are far less available.