FedScoop's Top Women in Tech 2017: Soraya Correa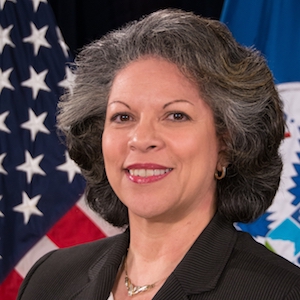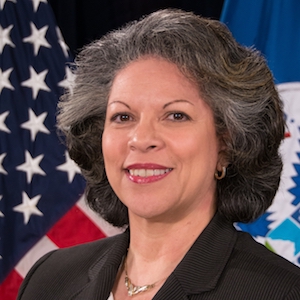 Soraya Correa, Chief Procurement Officer, DHS
Soraya Correa plays a vital role in the Department of Homeland Security's procurement of IT and acquisition in general — providing leadership, policy, oversight, support and professional workforce development for approximately 1,500 individuals. In her role, she works closely with the DHS CIO and other department executives to rethink how innovative acquisition can best support DHS's mission needs. "As the leaders for the department's management functions, we are showing how together we are strengthening resource allocation and reporting reliability, enhancing delivery of mission support capability through acquisition excellence, developing and deploying secure technology solutions, and recruiting, retaining, and developing DHS personnel," she said.
Can you talk about the biggest challenge you've faced in your career? How did you conquer that challenge?
Interestingly, I don't think about challenges. In fact, what others perceive as a challenge I see as an opportunity. For example, during the stand-up of DHS I took on two positions that were extremely challenging, but that I saw as great opportunities for me to grow as a leader and improve agency operations. The first was as the Head of the Contracting Activity at Immigration and Customs Enforcement (ICE), a component of DHS, and the second was as the Head of the Contracting Activity at DHS Headquarters. Both of these positions required that I put all of the leadership skills that I possessed (and even some that I didn't) to the test. In each of these positions I had to overcome insufficient staffing, low morale, inefficiencies, customer dissatisfaction and communication issues. I focused on creating a clear vision and charting a course to address the concerns and resolve the problems. I inspired and motivated my teams to focus on achievable goals and objectives while I simultaneously worked with our customers to understand their needs and set realistic expectations. Through cooperation, collaboration and strong recurring communications with employees, peers, stakeholders and leadership, I overcame the challenges and created high-performing, mission-focused teams.
What would you say to young women who are thinking about a career in technology or related fields, or just starting out in their careers? What's the best advice you could offer for success?
It is your career; decide what is important to you and what sacrifices you are willing to make, then set realistic goals for yourself. A positive attitude, a strong work ethic and integrity are key differentiators that will help you stand out. Make sure you maintain a healthy balance of work experience with education. And most importantly, learn how to listen and communicate — orally, and in writing! Know how to talk to people and explain the most technical issues in the simplest of terms so that even the most non-technical person understands the benefits and beauty of the technology! I think the best advice I can offer is to take advantage of any opportunity that will allow you to gain additional experience, skills or expertise in an area outside of the one you are in, but hopefully can complement the field in which you are a part. While developing specialized expertise and being recognized for that expertise is important, being as well-rounded as possible is what offers a person the most opportunities and options.
Why is it important to you to empower women and other minorities to join more technical and technology-related fields?
Even with the constraints that women and minorities have experienced, it cannot be denied that their contributions have had a profound impact on our country. Today, technology affects virtually every aspect of our lives. It is only fitting that we encourage women and minorities to be a part of a career field that continues to expand and grow, offering unlimited possibilities to contribute to improving our lives through technology.