Five former Presidential Innovation Fellows band together to build new digital consultancy
The group wants to create a model for what a modern digital consultancy should look like.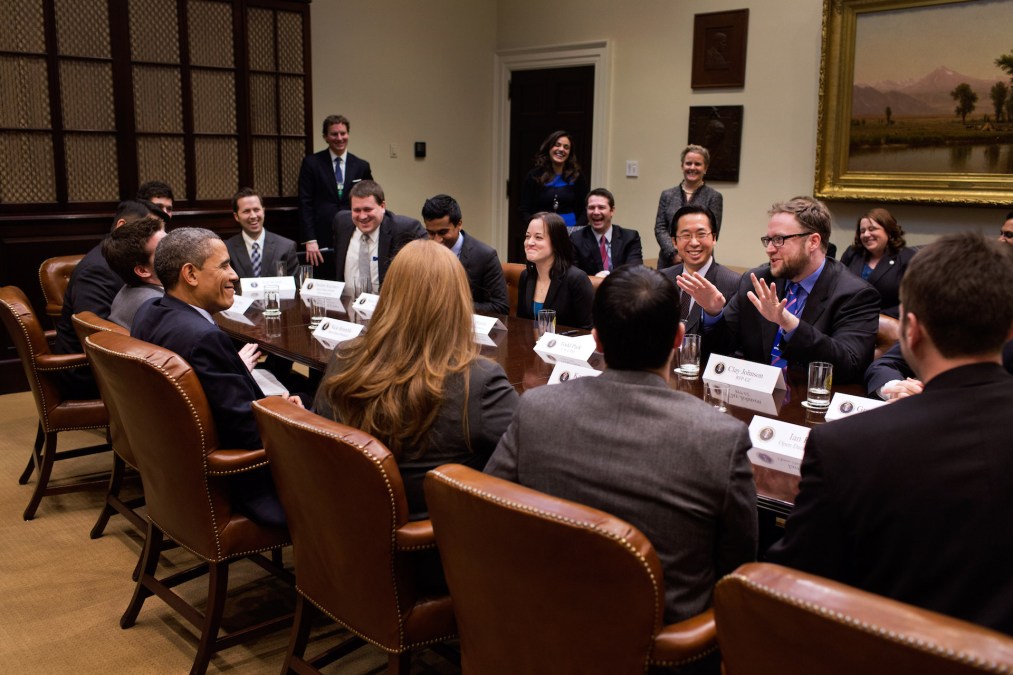 Chris Cairns can't get enough of government IT.
The former Presidential Innovation Fellow and cofounder of digital services team 18F recently left the federal government, but he's not leaving the work behind. He and four other PIFs have banded together to join Skylight, a brand new Chapel Hill, North Carolina-based consultancy that aims to "make government work in a digital world using design, technology, and procurement."
It sounds, in many ways, quite similar to the work he's done with 18F over the past four years.
"It's just something I'm deeply passionate about," Cairns told FedScoop. "As the end of my four-year term approached at 18F, I knew I wanted continue taking up the cause of transforming the way government builds, buys and shares technology."
Cairns, who was a 2013 PIF, is aware that the private sector will be different, even though he plans to continue doing government work. He's looking forward to having "a little bit more flexibility" for rapid innovation, he said, the kind that comes in an eight-person startup.
On the flip side, he noted, as an outsider he'll have to work a little bit harder to earn the government's trust. Doing quality work will help, he said.
Skylight was founded late last year by Sean Johnson, a serial entrepreneur. Cairns said Johnson has been "following the digital government movement pretty closely over the past few years." Joining Cairns at the company are Robert Read, Geoff Mulligan, John Teeter and Kin Lane. Like Cairns, the others were part of the 2013 class of Presidential Innovation Fellows. Read also went on to cofound 18F with Cairns.
Together, Cairns said, the team will look to define what a modern government consultancy should look like. "Industry is such a critical part of the government's technology delivery ecosystem, and how it supports government as a whole needs to transform as well," Cairns told FedScoop. "To me, that means designing an organization that is itself digital to the core, open by default, public servants at heart, and a platform for amplifying people's superpowers and facilitating the realization of their public ambitions."
Cairns said Skylight will focus on "tough legacy modernization problems and the adoption of digital and agile acquisition practices."
"We have really strong talent in those areas," he added.