New TechCongress fellows come from industry, defense and government tech roles
It's the fellowship's biggest class to date.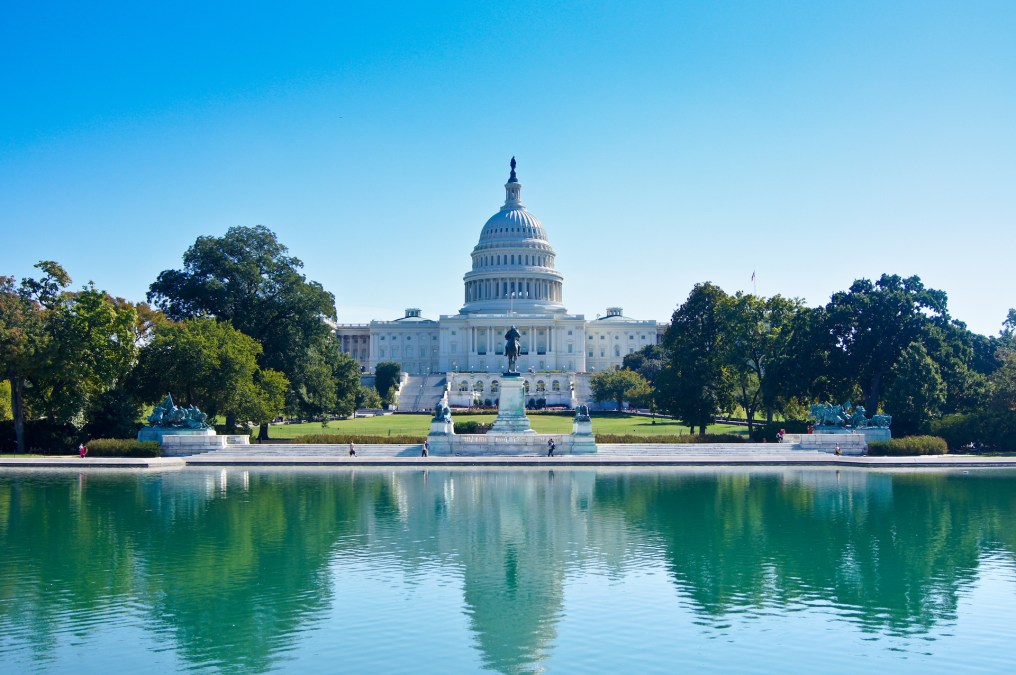 Following months of applications and review, TechCongress has selected a group of eight technologists for the 2019 Congressional Innovation Fellowship. The class is TechCongress' biggest to date.
Among the class' diverse origins and areas of expertise are military service, including Nate Wilkins, a former Navy SEAL and information systems technician; Frank Reyes, a former U.S. Navy electronics technician more recently working at Dun & Bradstreet; Aaron Barruga, who served as a Green Beret in Army Special Forces; and Maggi Molina, a former Air Force radar technician. Additionally, Leisel Bogan previously served as former Secretary of State Condoleezza Rice's chief of staff; Allison Hutchings is a former senior project engineer from ATA Engineering; Emily Paul is a user experience researcher most recently at Salesforce; and Eric Mill has been with the General Services Administration's 18F tech team since 2014, most recently working on the single sign-on system Login.gov.
The mission of TechCongress is simple: to bring more tech expertise to the legislative body that, while in charge of making impactful technology policy decisions, often lacks the behind-the-scenes knowledge necessary to do so well. Fellows work in congressional offices or as staff of congressional committees during their year on Capitol Hill. Past fellows have worked for Sens. Ron Wyden, Cory Gardner, Kristen Gillibrand and the House Oversight Committee, to name just a few placements.
TechCongress launched in 2016 with its inaugural class of just two fellows, but since then the lack of tech expertise in Congress has become a significantly more popular talking point. "The Zuckerberg hearings were a game changer," TechCongress founder Travis Moore told FedScoop this summer, referring to the Facebook CEO's April appearance before senators. "We shouldn't let a good crisis go to waste."
With TechCongress, Moore is doing his "small part" to meet this big challenge, as he put it in a blog post introducing the 2019 fellows.
The new class will begin with a two-week orientation in January, during which Moore and his staff will give the fellows the basic lay of the legislative land. During this time, fellows will meet with offices that are interested in hosting them and will eventually choose where they'd like to be stationed.
The fellows are funded by TechCongress for the duration of the year. In November the organization announced a $1 million investment from the Knight Foundation, which will go to support this class of 2019.
"It's clear that more expertise of how tech works is needed at our highest levels of government," Lilian Coral, Knight Foundation director for national strategy and technology innovation, said in a statement at the time. "TechCongress is helping to answer that call, working side-by-side with both major political parties to ensure Congress gets better, faster and smarter when it comes to grappling with new digital age demands."