GSA's emerging tech lead Herman heads for the private sector
The agency's champion for weaving emerging technologies into public service operations will leave for the private sector Friday.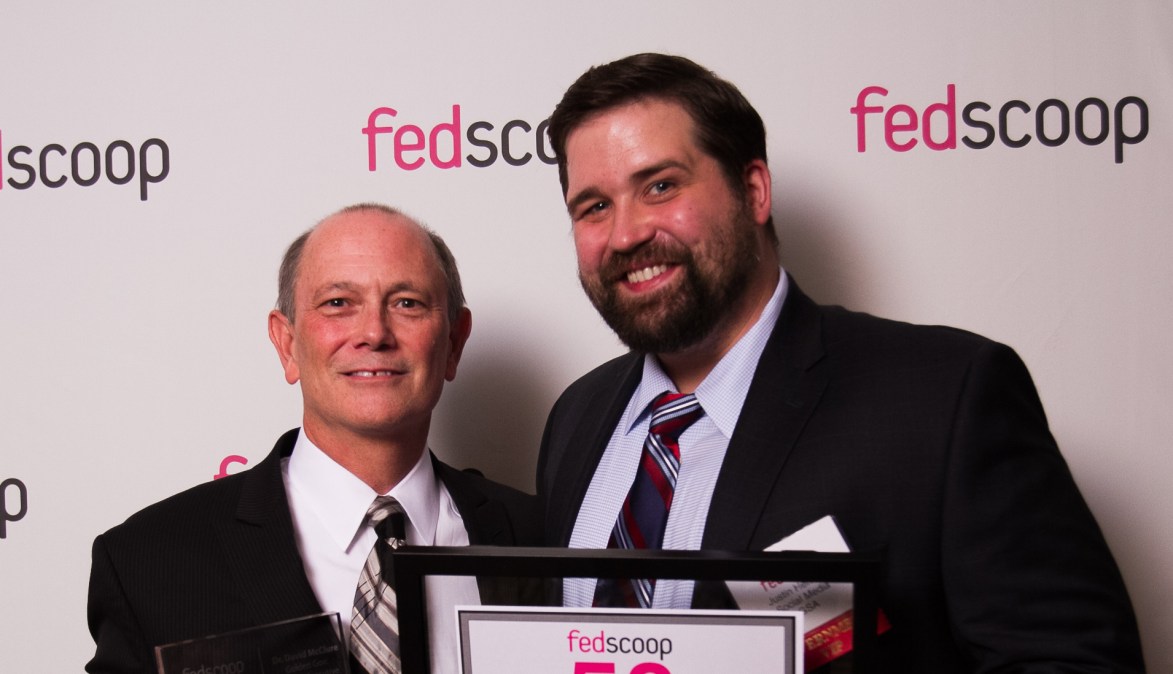 Justin Herman, the General Services Administration's champion for weaving emerging technologies into public service operations, is leaving federal service for the private sector.
Herman detailed his departure in a LinkedIn post Monday and confirmed to FedScoop that he will take over Jan. 14 as the head of public sector for Twilio, a San Francisco-based cloud communications platform-as-a-service company.
"It has been an extraordinary honor for me to serve alongside so many of you in the advancement of new technologies and solutions to improve the public services that help ensure a better American way of life for all," he wrote in the post, "but now the time has come for me to continue our shared mission from a new position in one of our nation's most innovative companies."
Herman has been an evangelist for the adoption of new technologies like robotic process automation, blockchain and others to streamline how the government provides citizen services. He launched GSA's Emerging Citizen Technology Office and its compendium of ongoing pilot programs across the enterprise, the U.S. Emerging Citizen Technology Atlas.
He came to the agency in 2012 to bolster the federal government's use of social media for better engagement both inside and outside the public sector. According to his LinkedIn profile, he began his career as a public affairs officer with the U.S. Air Force for three years before stints in the private sector.
But Herman's tenure will be widely noted for his efforts to facilitate conversation around adopting new technology solutions to streamline government operations. He frequently hosted webinars that spotlighted potential applications and discussed how agencies could deploy them.
Those efforts culminated in the Future Services Now conference last October, a showcase of various agency programs that were currently leveraging emerging technologies that ranged from blockchain to machine learning and robotic process automation.
In the post announcing his departure, Herman thanked his colleagues at GSA and others he partnered with to advance those emerging technologies discussions.
"Each one of us came into this community at a different time, many for different reasons, but without hesitation I say that each of you represent the best aspirations we can have of our public servants and our partners in business and academia, people who are stepping forward to question the status quo, moving out of your comfort zones to better understand new solutions, rising boldly into the arena with a courage that defies conventional bureaucracy," he wrote.
Herman told FedScoop his last day at GSA will be Friday.