HHS debuts new Startup Day event with 'Shark Tank' pitches
The event is another piece of CTO Bruce Greenstein's humility-in-government mission.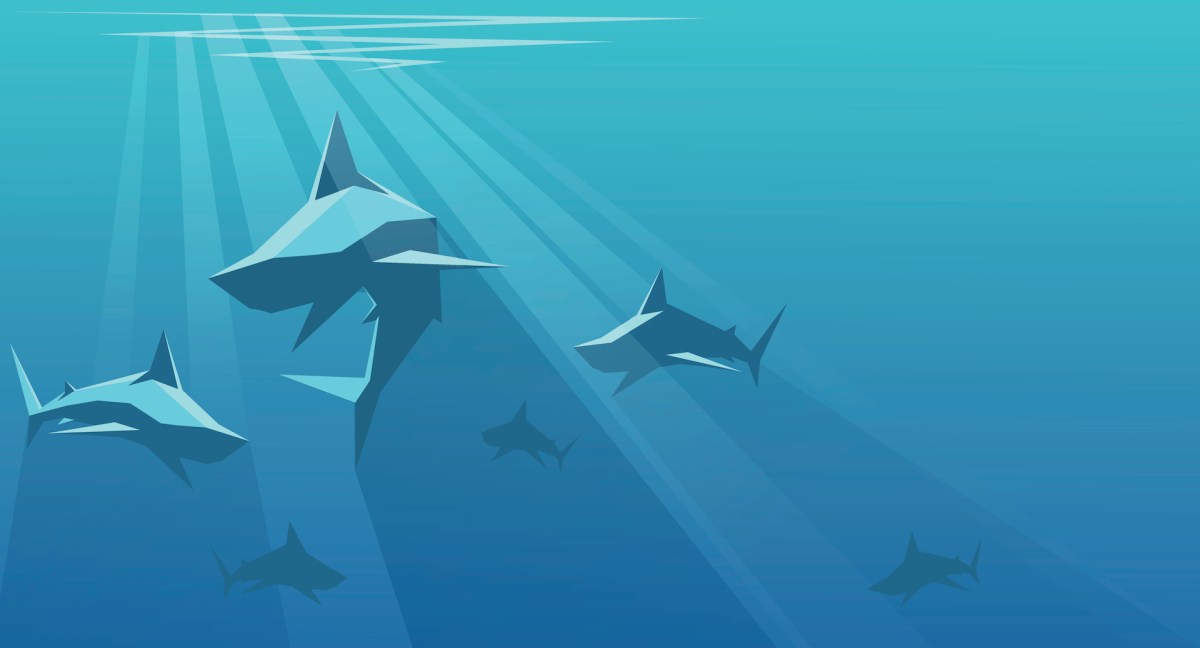 The Department of Health and Human Services is on an open-innovation kick — in December the agency hosted its first code-a-thon and now it wants to meet more startups.
On Monday the department's first Startup Day culminated with a "Shark Tank"-style pitch session where eight companies presented in front of HHS leaders like CTO Bruce Greenstein, Associate Deputy Assistant Secretary for Acquisition Jose Arrietta, Assistant Secretary for Administration John Bardis and more.
The goal, Greenstein said at the outset, was to "demystify" HHS as a customer and partner.
"Our process is not that opaque," he said in his opening comments, before admitting that "we don't do a great job communicating it."
The federal government is often vilified as a challenging partner for startups because contracting processes are confusing and sales cycles are long. But it doesn't have to be so difficult, Greenstein suggested.
"Our goal [with Startup Day] is to… lower the drawbridge and make this place really transparent for entrepreneurs and innovators," Greenstein added.
Bakul Patel, associate center director for digital health at the Food and Drug Administration, spoke about how the FDA is piloting a company-based regulatory approach for medical software; Bardis discussed his priorities as assistant secretary for administration; Michelle Street from the Office of Small and Disadvantaged Business Utilization offered tips on how to write a small business capability statement; and Susan Miller from the Centers for Medicare and Medicaid Services named the top things entrepreneurs do wrong when interacting with Medicare and Medicaid.
The group of attendees in the great hall of the Hubert Humphrey building was relatively small, but the intimacy gave entrepreneurs the chance to ask questions and make requests of the officials.
The "Shark Tank" participants were chosen based on domain expertise and "the startup's alignment with the mission of HHS to serve the American people," an agency spokesperson told FedScoop. Most of them offered solutions in data analytics or health technology.
Each team made their pitches, and the "sharks" had a chance to ask questions and offer feedback. Sometimes, like the ABC-TV version, things got a little contentions. But unlike the show, the sharks weren't ready with investment money. Instead, they offered access to officials who are actually involved in procurement.
And access alone was well worth the time, said the cofounder of a company that uses natural language processing to sleuth trends in public comments to proposed regulations.
"It was an amazing opportunity to have the right people from a large federal agency to ask questions of," Jason Schwartz-Glassner, cofounder of Regendus, told FedScoop. "We think Pitch Day events like this are very worthwhile and should become regular practice of the agencies. It's a great, controlled environment in which to meet key officials and to hear their direct feedback without concerns about improper solicitations or the like."
The crowd was not without constructive feedback, though. Dominic Bonaduce, the general manager of D.C.-based co-working space Alley powered by Verizon, urged organizers to find a way to make the event more interactive, and a couple of startups expressed interest in seeing a more concrete outcome from the pitch session — like an award or prize.
Greenstein said his office will take all feedback into consideration as the project moves forward. He plans to make Startup Day a key initiative of his office, he told the audience, hosting around 13 of these events over the next two years at locations around the country.
In closing, Greenstein echoed comments from the department's December opioid code-a-thon. The over-arching ethos, he said, is humility.
"We don't have all the solutions," he said. "We need to go out to others and say 'hey, we need some help. What do you guys think. What can you solve.'"