Bruce Greenstein departs HHS CTO role
After a year in the role, Greenstein is headed back to the private sector. He'll join LHC Group in June.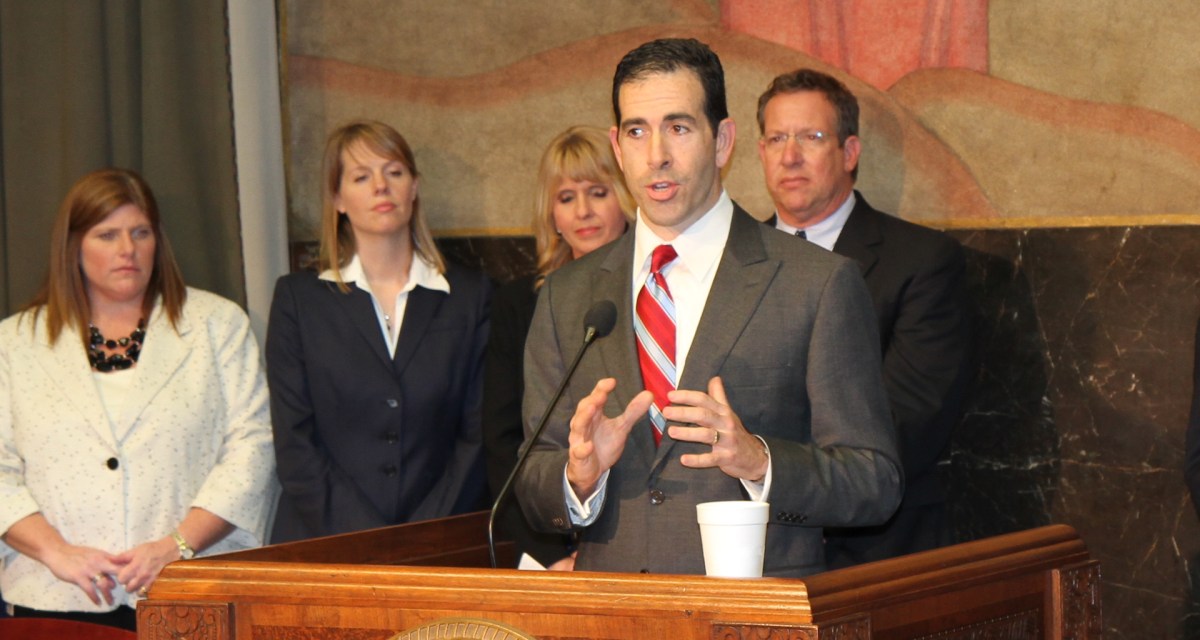 Department of Health and Human Services CTO Bruce Greenstein is leaving the agency and heading back to the private sector, his new employer revealed in a news release Tuesday.
The announcement comes just as Greenstein marks one year in the job — he joined in May 2017 as the fourth person to fill the agency's top data and technology role since its creation in 2009.
Greenstein will be joining the LHC Group, a provider of in-home health care services, as its chief innovation and technology officer. His start date is in June, the company said.
"Bruce is internationally recognized as a respected leader and innovator in the healthcare industry – a combination which makes him a perfect addition to our management team today as LHC Group continues leading the way in a growth industry," Keith G. Myers, LHC Group's chairman and CEO, said in a statement. "He will lead our enhanced emphasis on innovation and technology to improve the efficiency and effectiveness of healthcare services."
Greenstein himself confirmed the news in a retrospective post on the HHS IDEA Lab blog.
"Serving this department has been an honor and privilege for which I am incredibly grateful," he wrote. "The people I have met and the team that has supported our efforts have been nothing short of stellar. I'm excited about the next chapter and look forward to bringing innovation to an area of healthcare that is long overdue for change. I wish everyone at HHS continued success on our important mission."
Greenstein's time as CTO at HHS has been most strongly characterized by his work bringing private sector "innovators," like startup tech companies, in to the agency for some face time. In December 2017 his office held a code-a-thon tackling the opioid crisis — teams from academia and the private sector spent 24 hours in the lobby of the Hubert Humphrey building creating a slew of digital tools. Then, in December, the office convened the inaugural "startup day," complete with a "Shark Tank"-style pitch session.
The goal, Greenstein said at that event, was to "demystify" HHS as a customer and partner.
"Our process is not that opaque," he said in his opening comments, before admitting that "we don't do a great job communicating it."
"Our goal [with Startup Day] is to… lower the drawbridge and make this place really transparent for entrepreneurs and innovators," he added later. Greenstein told the crowd to expect more from the initiative. His office, he said at the time, would be hosting 13 of these events over the next two years at locations around the country.
At the end of March he was present at a similar event in Boston.
Greenstein came to the federal government after working for a health technology startup. Previously he served in Louisiana's state government.
An HHS spokesperson told FedScoop that Ed Simcox, the agency's deputy CTO, will step up to fill day-to-day CTO duties. Greenstein's last day is June 1.