US Digital Response CEO: Nonprofit can act as a bridge between the White House and State gov
Incoming chief executive Hillary Hartley tells FedScoop she will use her first 100 days to cement a future vision for the organization.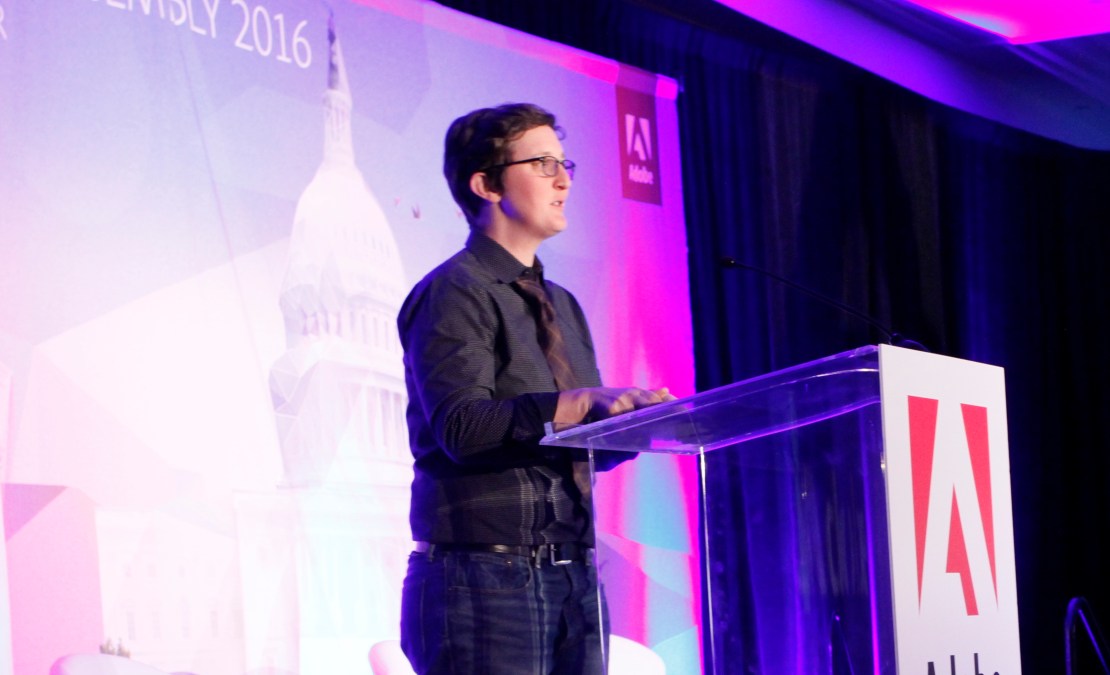 U.S. Digital Response has a "really unique opportunity" to act as a tech policy bridge between the White House and state and local government entities, according to the nonprofit's incoming chief executive officer.
In an interview with FedScoop, Hillary Hartley said she would use her first 100 days in the role to cement a future vision for the organization, which could include a focus on helping state and local entities adopt open-source technology.
"I am really interested in taking a step back and using my first three to six months to dig in and understand the place that U.S. Digital Response holds within the ecosystem and to cement a clear vision of what this unique organization brings to government partners," Hartley said.
She added: "From what I can see so far, I think there's a really unique opportunity to be a bridge from the administration out to state, local, and municipal governments. Building on the work they are doing in the grant and election space … to be that bridge back to the federal government."
Sharing open-source technology tools between the federal government and state and local governments is a top priority for the Biden administration, which has pushed for wider adoption of the GSA-built identity authentication platform Login.gov.
Lawmakers in Congress have also pushed for increased sharing of open-source tools with state, local and tribal entities through legislative proposals such as Senate bill S.3890, which was proposed last summer.
Hartley earlier this month joined USDR as chief executive officer, taking over from Tina Walha who remains with the nonprofit as chief partnerships officer. Hartley is a veteran of the federal government technology community, holding senior technology roles within the General Services Administration and helping to found 18F.
The circumstances of the nonprofit's formation during the COVID-19 pandemic remains key to its future identity," Hartley said,
"We want USDR to be the first call for governments when they have a question. This organization came out of a crisis, and crises are important because they are catalytic moments. The founders of this organization rose to that occasion in such an amazing way, and we … want to continue to operate in a 'we're here to help mode,'" she said.
USDR was launched during the coronavirus pandemic by technologists seeking to pledge assistance to local agencies that were forced to undergo a rapid digital transformation after their offices were closed.
The nonprofit, which was initially led by Raylene Yung, grew to become one of the largest civic tech groups with a staff of more than 5,500 volunteers and a core group that includes former U.S. deputy chief technology officers and Silicon Valley executives.
Currently, USDR is working with federal government agencies on projects including an unemployment benefits program and the creation of federal grants tracking tools.
As part of its unemployment benefits project, USDR has worked with the Department of Labor and nine state workforce agencies to streamline processes for claimants and case workers.
Hartley added that she was committed to working with the nonprofit's leadership team to build on its successes with those projects.
"I think there's an incredible opportunity to think about how those [current programs ] scale," she said.