Marine Corps looks for IT help at upcoming symposium
The Marines will host an industry symposium for qualified companies this fall.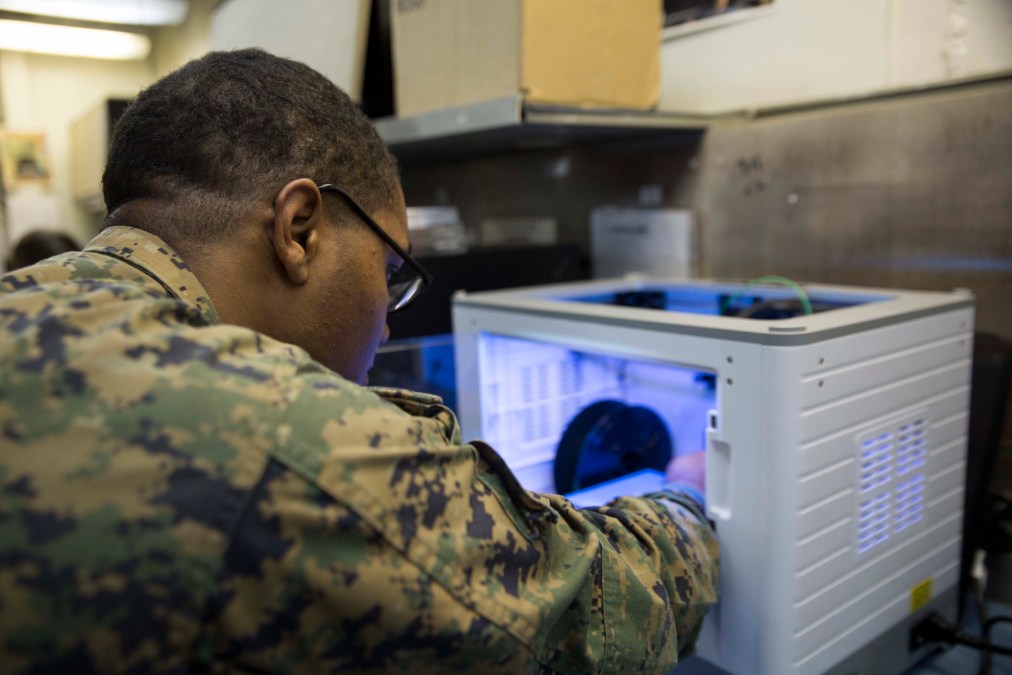 The Marine Corps will hold an industry day symposium for qualifying companies that can help deliver emerging technologies to support the National Defense Strategy and 2025 Marine Corps Operating Concept, according to a new request for information.
The goal of the symposium in November is to "provide a forum for government labs, academia, and industry experts to collaborate and exchange information regarding emerging technologies, capabilities, and products that will enhance the aptitude of the Marine Corps warfighter," the RFI says.
This symposium will likely focus on the areas of "hardware virtualization, cloud computing, edge computing, software-defined networking, data center consolidation of disparate systems, and preparing for 5G."
Companies that would like to attend first need to respond to the RFI with detailed information about how they can help the Marine Corps. This information includes a company profile, corporate experience and technical data rights.
Beyond company information, the Marine Corps also wants to know how the company could help it adopt and deliver emerging technologies.
The Marine Corps has been slower to implement some changes other branches have made, such as Enterprise IT-as-a-Service.