What we know about Phase II of the USDA Centers of Excellence
An industry day offered some insight into what to expect.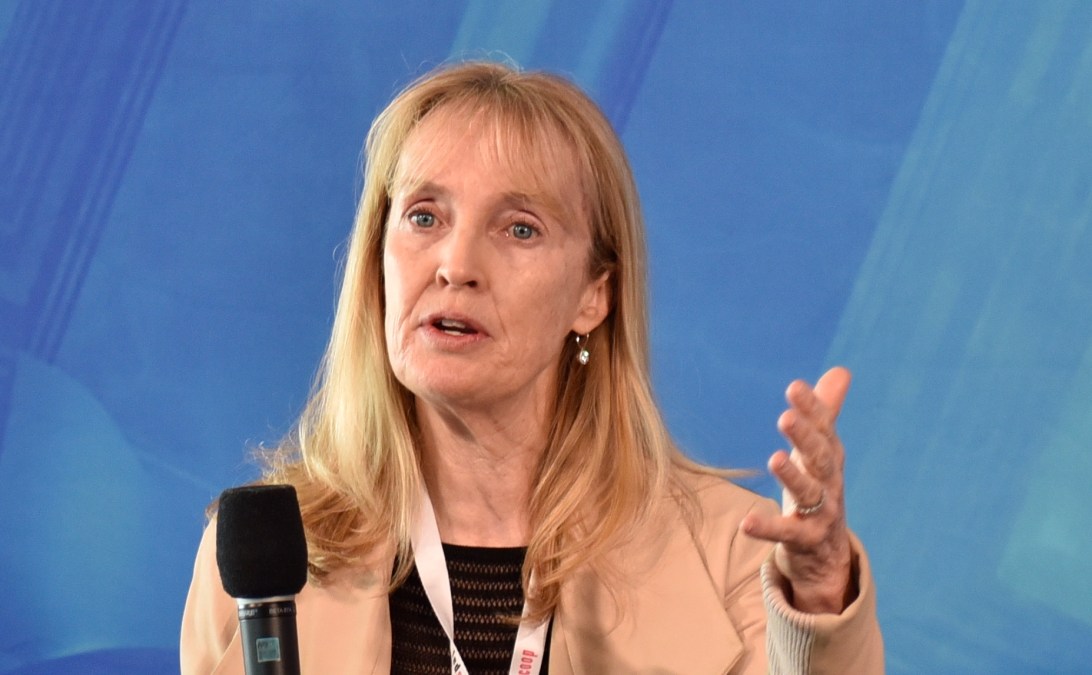 Leaders from the White House, General Services Administration and U.S. Department of Agriculture met Wednesday afternoon with industry representatives interested in participating in Phase II of the IT Modernization Centers of Excellence initiative.
Phase II will see the implementation of all the user research conducted during Phase I, and industry is clamoring to offer their solutions. Representatives from around 200 companies filled a room at the GSA National Capital Region building in southwest Washington, D.C., hoping to get some tips on how to position their bids.
So what will Phase II look like?
"A lot of the requirements are pretty tentative," Al Munoz, the CoE contracting officer, told the crowd on Wednesday. "We want to hear your input. We want to hear what we're doing wrong and what we're doing right."
That said, the CoE team does have some concept of what's to come. The five CoEs will continue to operate at USDA with the same five focus areas — IT Infrastructure Optimization, Cloud Adoption, Customer Experience, Data Analytics and Contact Center — during Phase II. This next phase will see USDA and GSA detailees, along with new contracting partners, implementing and operationalizing the work that has already been done.
The CoE team doesn't know exactly how many contracts it will award under Phase II, but Munoz did identify the contracting vehicles GSA plans to use. For IT Infrastructure Optimization and Cloud Adoption, for example, the team expects a multiple-award blanket purchase agreement using IT Schedule 70. The Contact Center CoE, Munoz said, will likely be a single award using an open-market order. The Data Analytics CoE may fall into two contracts, the team suggested: one for data analytics and visualization using Schedule 70, Alliant 2 or VETS2, and one for data analytics capacity building using Schedule 70 or the Professional Services Schedule. Similarly Munoz expects three contracts for the Customer Experience CoE — a single award under Schedule 70, Alliant 2 or VETS for the customer experience collaboration solution; a single award under Schedule 70 or the Professional Services Schedule for a customer experience project management office; and a single award using Alliant 2 or Schedule 70 for the "Voice of the Customer."
Finally, GSA expects to award a single contract using Schedule 70 or the Professional Services Schedule for the operation of the CoE program management office, the office that oversees all five areas.
All this is subject to change though — CoE leadership made it clear they are hoping to co-create the coming RFPs with input from industry. To this end, the team is hosting "reverse industry days" Thursday and Friday, during which potential contractors will pitch the powers that be on the solution they can offer. They're also soliciting questions, concerns and ideas on the CoE GitHub page. "I'm looking to get a lot from you," CoE Executive Director Bob DeLuca told the crowd on Wednesday.
GSA expects that the RFPs for Phase II will drop in late July or early August.
While much of Wednesday's conversation was in the weeds on what's been done and what's to come, the ultimate goal of making USDA a more modern, efficient, customer-facing and data-driven agency was never far from view. What's more, the CoE initiative isn't about improving USDA for the sake of improving USDA, the White House's Matt Lira argued during his short remarks — it's about building citizen trust in government. The administration hopes that the CoE model built at USDA will be one that can move on to other agencies in the future, leaving a better-functioning government in its wake.
"We are ultimately in the business of restoring the public's faith in these institutions themselves," Lira said.
Earlier this week, FedScoop published an exclusive look inside Phase I of USDA's IT Modernization Centers of Excellence initiative.