Multi-domain operations: Like bringing Waze to the battlefield
The Air Force's Will Roper says that getting the U.S. military to multi-domain operations requires taking the best tech that already exists in the commercial world and cloning that for command and control.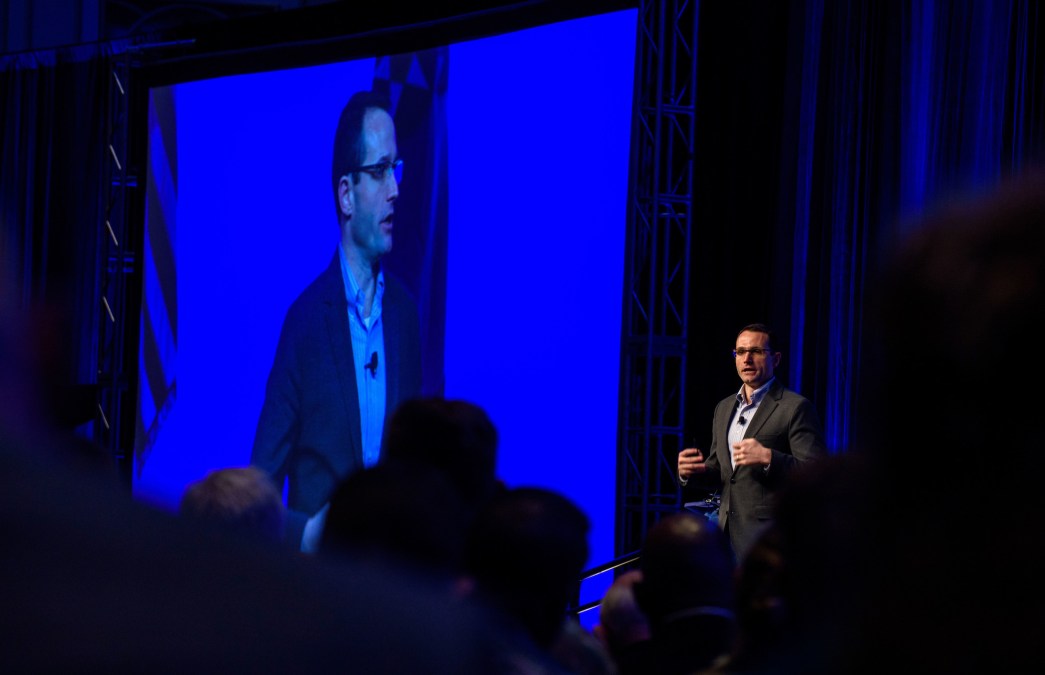 In about a month's time, the U.S. Air Force will host the first demonstration of its Advanced Battle Management System — the networking concept that will serve as the technological backbone of the military's shift to an advanced way of seeing the battlefield.
Through multi-domain operations, the military services aim to link together air, sea, land, space, cyber and information assets to better identify and eliminate threats. And while the idea could leave to revolutionary jump forward in awareness and information sharing for warfighters, the technology necessary to achieve it isn't at all revolutionary, said Will Roper, Air Force's assistant secretary for acquisition, technology and logistics.
"We'll connect F-22s, F-35s, SpaceX Starlink satellites, Navy ships, Army soldiers," Roper said at a recent Center for a New American Security discussion. "We're going to connect them in an internet-like style. What we're really doing to enable multi-domain is finally building the internet in the Air Force. It's all the stuff that you know. There are no show-stoppers here."
Rather, it's taking the best of what already exists in the commercial world — things military personnel have access to and expect in their personal lives — and cloning that for command and control.
"The great news is … this exists," he said. "We just simply have to be able to clone it and probably put a little more security in it. But it's not unachievable. But it is going to be different to become a digital service, a digital department."
Roper pointed to navigation app Waze as an example. Every time he drives home from the Pentagon and uses Waze, he thinks about "how would this work on the battlefield?"
Below such an app, he said, are strong software development capabilities with cloud infrastructure and platforms to build on. He referred to the Advanced Battle Management System as "a whole internet company in the Air Force," built on the service's Cloud One, Platform One and Data One programs.
"The way that this will work … we'll have kind of a big cloud, a big [Department of Defense] cloud, and if you're a system … and you're connected to 'big cloud,' and very similar to the app Waze, or pick your favorite, we have a user profile for you based on your mission," Roper said. "And the data that hits our cloud, we can recognize, 'Oh this is something [you] should see, because you're driving a ship and you don't know that threat is over there and we just collected on it.' And we can push it to you in a way that's very similar to Waze, easy to engage with, and as you respond to it, we get better at recognizing you."
But it's also very different from an app like Waze because adversaries will be constantly trying to take it offline, Roper said. "So the real secret sauce is going to be when the disconnect happens, how much are we able to locally store and process? Can I inform you how long you will have digital superiority, digital stealth so that when you connect back up — because I don't think any adversary will be able to keep us disconnected forever — we can immediately refresh your data, almost like we're kind of resetting the clock."
To do that, he said, the military is going on the same digital journey that many successful companies have already gone on. Roper said the Air Force has already recruited a cadre of "internet-type gurus who have joined our team as pioneers" to build this system-of-systems out. "So we're not designing this in a traditional defense fashion. We're designing this with champions of commercial internet technology who are willing, just out of patriotism, to be contracted designers, to make sure that we don't get outside of what worked for the internet."
Connected to the world
If the Air Force gets the ABMS program right, "the benefit will be that finally for once, if the government has a piece of data that can help the warfighter, we can get it to them," Roper said. "And it's crazy in the world we live in where you right now with your personal device are connected to the entire world. Think about how much ability there is to interact, to understand, to command control things, your house, your car, you control everything. We live in that world. Our operators go home with that capability. And they come into a military where things can't talk to each other."
The biggest challenge in all of this, Roper said, will be convincing Congress to deliver the required funding. "It's a big risk to put billions of dollars into digital transformation," he said. "You can't take a picture of it. But you know that behind your phone is an amazing, powerful architecture that allows that phone to be so much more than a platform."
But, he anticipates "sizable dollars" will be dedicated in fiscal 2021 to support the ABMS development.
"It's enough money to actually do real stuff, and it's not tied to any platform," Roper said. "So, ABMS will basically be a competition among existing platforms. Whoever can kind of make their platform look more like an Internet of Things-type system, you get first dibs to the pot."