Nominate the top leaders in federal technology for the FedScoop 50 awards
Submit your nominations before the Aug. 7 deadline.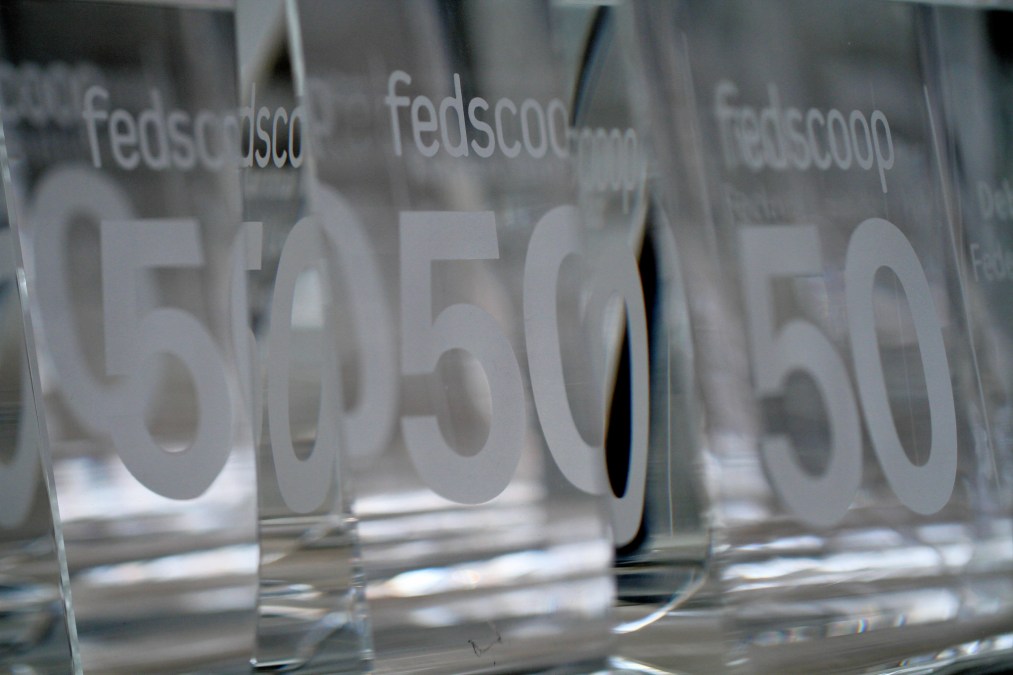 Nominations are now open for the 2017 FedScoop 50 awards.
FedScoop invites members of the federal technology community to nominate the top leaders from government and industry who have made a lasting impact in 2017.
Nominations close on Aug. 7. Readers will then have from Aug. 14 until Sept. 29 to vote for the final nominees. Winner will be announced Nov. 1.
"Each year, the FedScoop 50 Awards celebrate the outstanding achievements of the top leaders in the federal IT community," Goldy Kamali, founder and CEO of Scoop News Group, said of the annual awards. "FedScoop 50 is a wonderful opportunity to extend recognition to the leaders that have paved the way in cybersecurity, technology advances and accelerating the IT modernization of government."
Nomination categories this year include: Golden Gov: Executive of the Year; Federal Leadership; Industry Leadership; Disruptor of the Year; Cybersecurity Leader of the Year; Innovation of the Year; Tech Champion of the Year; and Most Inspiring Up & Comer; and Small Business Disruptor of the Year.
Be sure to check out who took home a FedScoop 50 award in 2016.
Please submit a brief nomination of 100 words or less. Individual accomplishments must have occurred since September 2016. Government programs must be currently operational for consideration of award.