Resurrection of congressional tech office gets another stamp of approval
The Office of Technology Assessment gets another boost from a list of recommendations on upgrading the House's technology.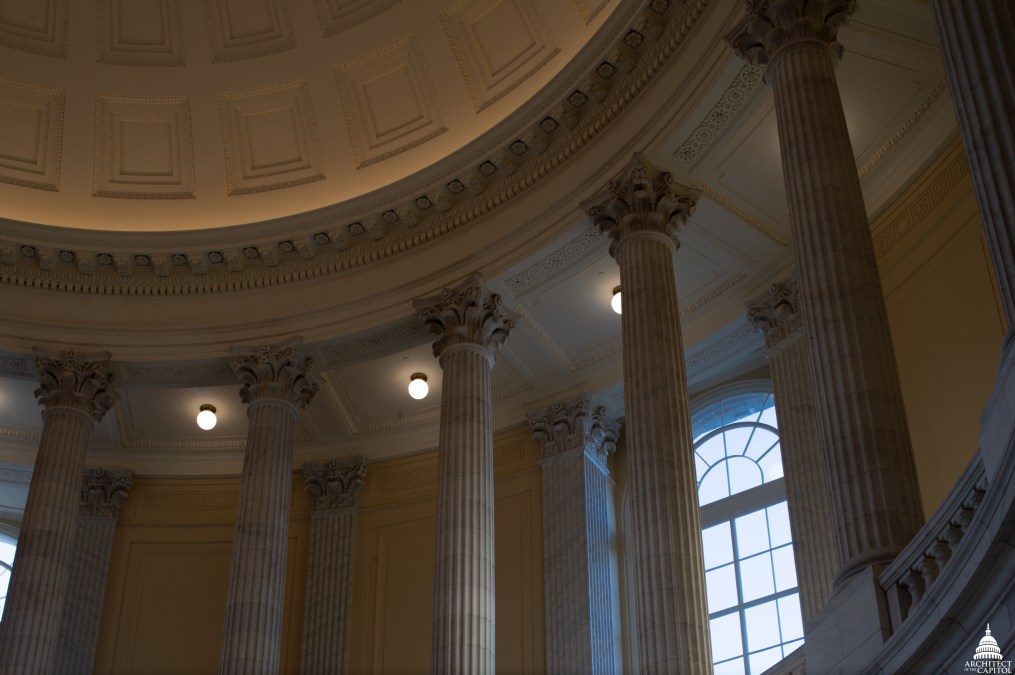 The Select Committee on the Modernization of Congress has officially weighed in on the perennial debate over the revival of the Office of Technology Assessment.
The select committee's second round of recommendations, which was unanimously approved last week, includes a number of recommendations specifically targeted at modernizing House IT systems. But it's the suggestion to reestablish an "improved" OTA that earns a headline. The technology-specific recommendation follows broad transparency directives issued in May from the select committee convened in January.
"Reestablish an improved Office of Technology Assessment (OTA) to study and recommend emerging technologies, provide nonpartisan information and policy analysis to Member offices, support legislative branch agencies in their examination of new technologies, focus on general oversight and policy, and facilitate peer reviews of potential new technologies," the recommendation reads.
OTA provided members and committees with objective, forward-looking reports on the impacts of science and technology developments from when it was established in 1972 until it was defunded and shuttered by Republican leaders in 1995.
In recent years, obvious gaps in the House's understanding and use of technology have been brought to public attention during hearings involving large technology companies like Facebook and Google. Since the hearings, the push to bring back the OTA got more bipartisan wind in its sails.
In May, former members of Congress advocated for the revival of OTA during a select committee hearing.
"Its time to bring back the Office of Technology Assessment," former Rep. Vic Fazio, a Democrat who represented California's 3rd District from 1979 through 1999, said during his prepared remarks. "I think we've all been embarrassed by the way Congress fails to understand technology. OTA needs to come back in some form."
"The cost, if we don't do this, is to be ill-prepared to meet the challenge of our economic rivals such as China," Rep. Mark Takano, D-Calif., told FedScoop, noting the office could be used both for Congress' oversight of technology and its own use of it.
The recent House budget deal which passed 220-197, contained $6 million for the office and now awaits to be taken up by the Senate. Takano said he is already working with Republican Senators, such as Thom Tillis, R-N.C., on getting it to the president's desk.
The White House did not respond to repeated requests for comment on whether the president would support refunding the office, which remains legally authorized to operate.
Other IT-specific recommendations in the package include the suggestion to "reform" House Information Resources (HIR), a part of the Office of the Chief Administrative Officer of the House. HIR needs outside help to fix its "systemic inability to deliver enterprise programs and IT services," according to the recommendations. Other recommendations would require HIR to allow digital signatures on bills, video calls from member and staff devices and more "as soon as practicably possible." The select committee also recommends mandatory cybersecurity training for all members of Congress.
Looking long term, the select committee said that congressional offices should be allowed to opt-in to beta test new technologies. The select committee also recommended creating customer satisfaction portals on the House's internal network that allows members and staff to review third-party IT vendors.
The 24 new recommendations — like the first five that were approved in late May — will now be sent to the full House for consideration.
Tech-forward lawmakers are advocating for a sense of urgency.
"I believe that Congress is already behind," Takano said.