Parting thoughts from FedTalks 2018
Digital transformation has a better chance for success when agencies opt to shift, rather than change, their approach to enabling technologies.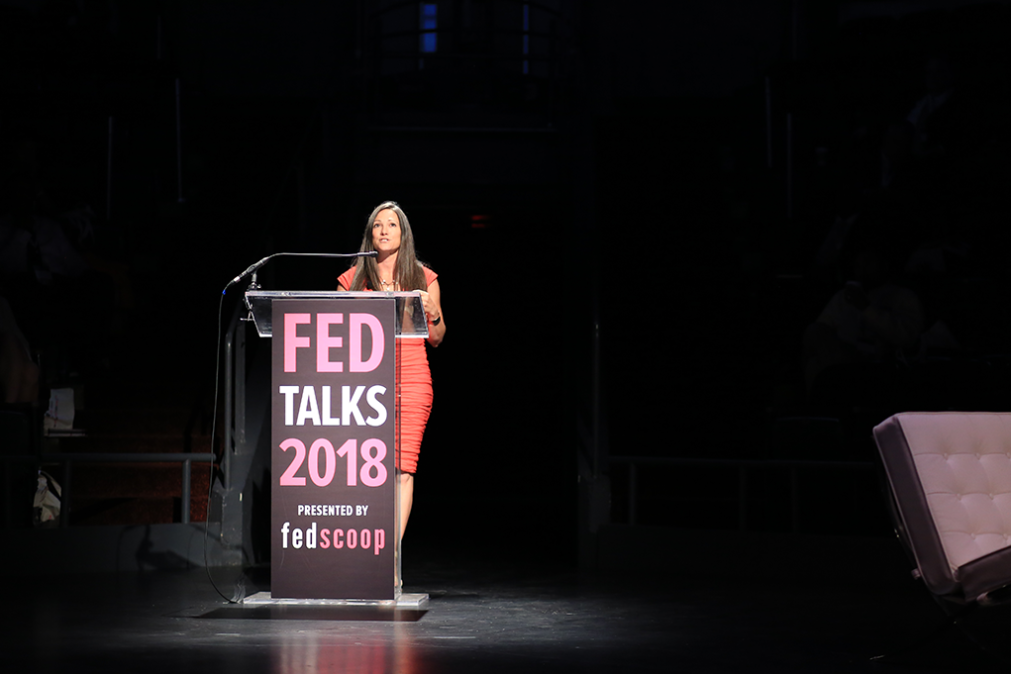 As many of us in the federal IT community heard and saw throughout FedTalks 2018, technology and process improvement are priorities in digital transformation. In addition to that, we believe engaged employees are critical to transforming agency operations from the inside out.
With the administration's call for cross-agency collaboration, government agencies recognize that a unified goal is the best way to move forward not only quickly, but with a process that is scalable. The decisions made by government in the early phases of the Fourth Industrial Revolution will lay the foundation of technology for years to come, so having a shared vision is critical.
What comes next is determining which technology and partners will help to move forward the shared mission of federal agencies, while taking into consideration how technology influences both people and process. It's a difficult balance to strike, but at the heart of this technological movement is the needs of the citizen. The more we consider ways in which public sector can better engage and serve the people, the more effective government services will be in the digital age.
What makes this relevant is that citizens are already living their lives in a mobile, social and digital world with technology that enables them to do things anywhere, at any time with any mobile device. In contrast, government remains reliant on outdated legacy systems and processes. A presenter on the Election Security panel during FedTalks made the point; "Government is very slow in using new technology but the public that we serve is using it easily."
Making the shift
The question then becomes how do we influence leaders to think differently about mission in the context of digital transformation? Some worry that by prioritizing innovation, while emphasizing citizen experience, the public servant will suffer. But, in the words of Margaret Weichert, Deputy Director, OMB; "Technology is not to replace people but to shift people to high value work."
From an actionable perspective, the mindset of transformation should actually be to shift rather than to change.
One way we can take this action is by analyzing all the valuable data available about our constituents, be they employees or citizens. Then look at where automation can reduce the amount of time an employee spends on a given task, so they can shift their attention to answering a citizen question more directly, via Twitter, for example. Data is the driver for decision makers in creating real-time responsive citizen services and assistance, if used correctly.
As an organization that has tried to do this at an enterprise level, and in turn, help other organizations accomplish this, we are particularly excited about helping federal agencies connect to your constituents in smart and innovative ways.
For example, Salesforce connects data from legacy systems to single, integrated platform. That can play a significant role in transforming your infrastructure and better serve your constituents by speeding access to information, simplifying workflows and communicating better internally and externally.
During my FedTalks presentation – "By the People, For the People" – I had the privilege of highlighting the work of a few IT trailblazers, like the DC Office of Unified Communications, which have developed operating models that use technology to empower their employees to serve the needs of our nation's citizens. They are just one of many examples of government thinking beyond the traditional with their use of technology.
Government is the original innovator. It's time to shift the national perception away from government as a technological laggard to that of an entity on the pulse of forward-thinking technology, such as AI and biometrics. It's clear from the discussions at FedTalks that the next big shift is top of mind for leadership.
The future is now. For each of us in public sector, regardless of level, the opportunity to exceed citizen service expectations and to enhance digital experiences is already in motion. It is professionally gratifying to see the vision of public sector leaders at FedTalks and I encourage you, as well, to continue to think differently about mission. Let's do it for the people.
Eva Skidmore is vice president of marketing for Salesforce's Public Sector business and a champion for digital transformation. This article was sponsored by Salesforce.
Learn more about Salesforce and trailblazers in government.